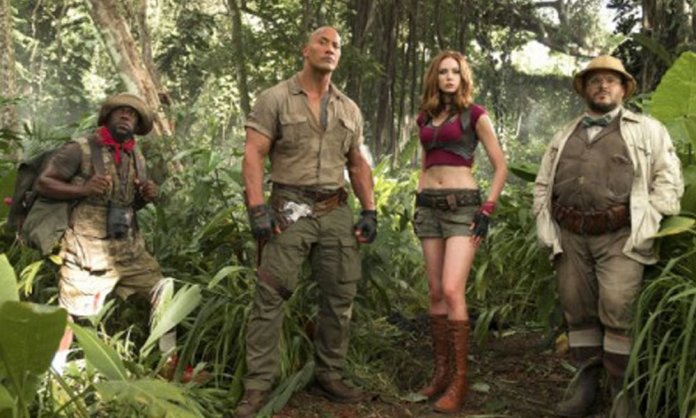 At the CinemaCon event in Las Vegas, Sony Motion Pictures chairman, Thomas Rothman, revealed that the studio has a sequel to the 2017 movie "Jumanji: Welcome to the Jungle" in store for the holidays in 2019. 
Released in December last year, "Jumanji: Welcome to the Jungle" grossed $950M at the global box office. It therefore comes as no surprise that Sony already has another installment in the pipeline for Holiday 2019. The release schedule is particularly strategic, since "Star Wars: Episode IX" is also slated for release around this time.
There's no word yet on a potential storyline for the new movie. Dwayne "The Rock" Johnson, Jack Black, Kevin Hart and Karen Gillan will be reunited on the cast, but a new director could step in to replace Jake Kasdan.
Itself a sequel to the cult 1995 movie starring Robin Williams, "Jumanji: Welcome to the Jungle" relaunched the franchise with the tale of four high school students who are transported into the video game world of Jumanji after discovering an old games console.