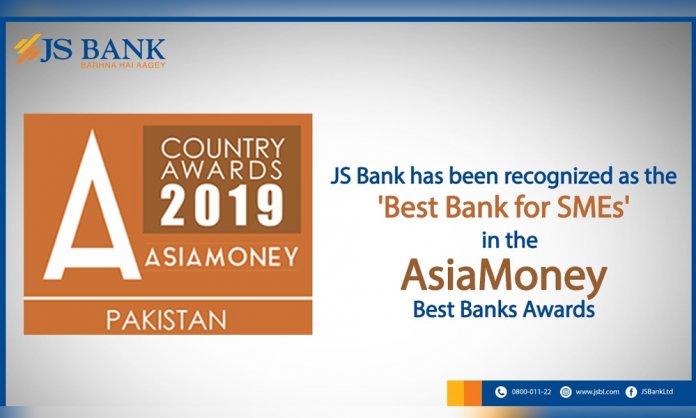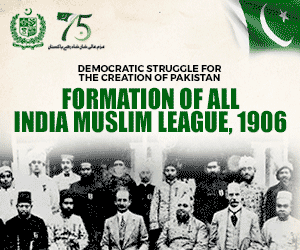 With another milestone to its credit, JS Bank has bagged the accolade for the 'Best Bank for SMEs' in the Asiamoney Best Banks Award category.
Asiamoney's awards program lauds banks that have excelled across a range of core banking activities over the past 12 months.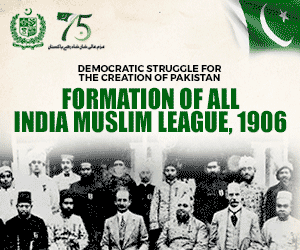 Being one of the fastest growing commercial banks in Pakistan, the brand has made the nation proud with its relentless efforts to boost the industry of Small Medium Enterprises (SMEs).
This is evident from the fact that bank has now become the third largest SME bank of the country since it kick-started its operations in 2014-15.
Within a short span of 4 years, JS Bank is paying off rich dividends via its insightful relationship driven SME expansion strategy. Last year alone, the bank exhibited a massive growth of 155% and boasts an SME portfolio of around a whopping PKR 47 billion (USD 348 million) as of December 2018.
Developing Employment Opportunities for Pakistanis
JS Bank has joined hands with brands like USAID, Karandaaz, Careem, Nestle Pakistan & Engro Foods Limited (Friesland Campina) to provide employment opportunities.
What's more, its four-year journey in the sector delivered funding to 16,000 borrowers directly and over 100,000 people.
Uplifting Women of the Nation
JS Bank has also made special efforts for women entrepreneurs with its specialised strategies.
Its rural outreach program has enabled a plethora of employment platforms for females in the area and has given them financial stability.
It is to be noted that the banking powerhouse is one of the leading providers of loan against gold in Pakistan- the fastest SME loan processed in the nation in less than 100 minutes!
The bank's tremendous achievement and its success over the years is a direct result of a value-driven approach to customer satisfaction.
This effortlessly makes JS Bank the ultimate choice for SMEs and entrepreneurs across Pakistan.