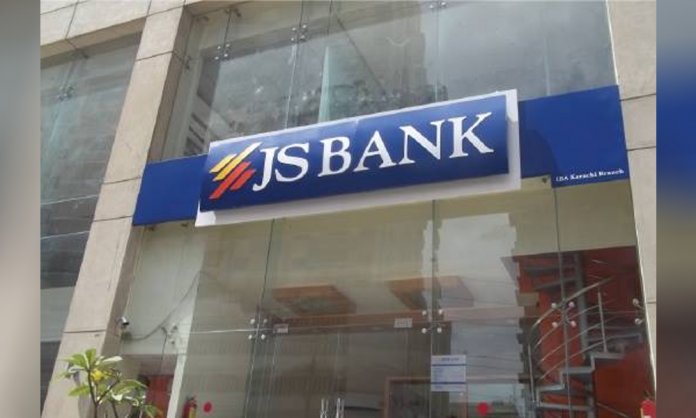 One of the fastest growing commercial banks in Pakistan,  JS Bank is a majority-owned subsidiary of Jahangir Siddiqui & Co. Ltd. It currently operates in 161 cities across Pakistan with 323 branches, and 1 international branch in Manama, Bahrain.
JS Bank Sets a New Milestone- Reaches 300 Billion in Deposits
Divided into 5 business units, including Retail Banking, Wealth Management, Corporate Banking, Investment Banking and Treasury, JS Bank has set a new milestone within the nation.
It has proved to be one of the fastest growing financial powerhouses, witnessing a tremendous growth in deposits, now hitting the 300 billion benchmark!
Not only is JS Bank one of Pakistan's biggest success stories, it has also become a role model in the banking and finance sector when it comes to striving for excellence.
The mid-size financial institute has taken an out-of-the-box approach in order to provide their customers with the best services, fresh approach, and excellent quality while pursuing new ideas.
Committed to the prosperity of the nation and their customers, the bank is providing services in Retail, Corporate, Trade, Remittances, Investments, Agriculture, Digital, Branchless, Consumer, Commercial and SME Banking.
 Bowling over the nation with JS Apni Cricket League
The bank has walked the extra mile with the introduction of JS Apni Cricket League during the well-awaited PSL season 2018.
Timing it perfectly, the application became one of Pakistan's most downloaded, crossing 350K in just 33 days! This incredible response also encouraged 60,000 new wallet accounts.
JS Apni Cricket League application became the second most popular under the 'Top free games on Google Play store' with a rating of 4.1 in just 30 days of its launch!
Being a Pakistani financial institute, JS Bank has made the nation proud with its achievement which will be marked in history! Kudos to the team behind this inception of this brilliant campaign.