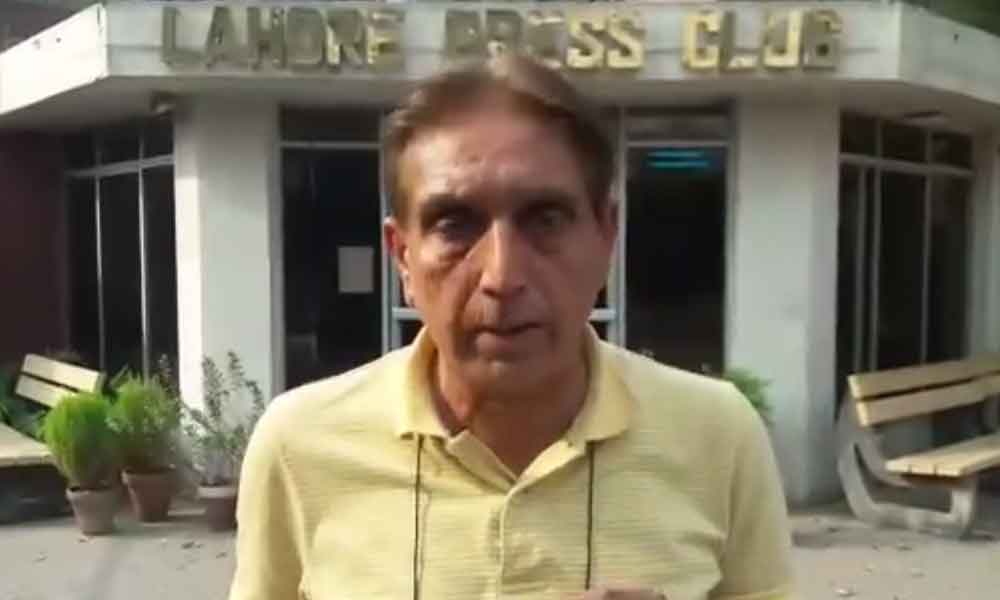 A senior journalist from Lahore has threatened to immolate himself in a video message after getting fired from his job without any prior notice or explanation from a channel.
Outside the Press Club of Lahore, Naveed Rizvi who was a senior journalist at Abb Takk TV explained how media houses have started to fire their employees to cut off their expenses.
BOL News Headquarters Hit with Protesters as it Fires Over 250 Employees!
Naveed and other victims of a similar situation have been protesting against this decision for the past few days, but no action has been taken so far.
Giving a 15-day deadline, Naveed Rizvi has warned that if their termination is not taken back, he will set himself on fire so that his fellow workers can gain the attention of the concerned authorities.
Watch the video below!
He stated the fact that only lower grade employees, whose salary ranges from 20k to 50k, are being fired while no one is betting an eye on people earning a handsome amount. He revealed that they are the one who suffer the most during the field work yet they are getting repaid for their services like this.
Naveed Rizvi has suggested that the salary of the terminated workers can be compensated if they cut off some amount from the higher-grade officers and this way no one gets to lose their job.
The senior journalist has also appreciated some of the media houses who have not fired their employees and encouraged their decision.
Ending his video message with "Pakistan Zindabad", he has also requested the authorities to take action against this decision otherwise, he has no other choice than to immolate himself outside Lahore Press Club after 15 days.
Let's hope his voice reaches the those at the helm and this issue gets resolved as soon as possible.
Stay tuned to Brandsynario for more updates and news!