Johnson & Johnson has discontinued its world-famous talc-based baby powder products in the United States and Canada. The decision comes in after thousands of lawsuits against the company declined sales.
The lawsuits were filed due to asbestos contamination in the product. On Tuesday, the health care company announced that it had discontinued shipping the talc-based items in the United States and Canada.
Johnsons & Johnsons have faced many lawsuits since 2014, which accused the company of hiding the cancer risks associated with its talc-based baby powder.
Judges in the United States have punished the company with billions of dollars in punitive damages. However, J&J has gotten many of those verdicts reduced or wiped out on appeal.
The chairman of the company's North America consumer unit, Kathleen Widmer, said that over the coming months, J&J would wind down sales in those markets. However, all existing inventory will be sold through retailers until supplies run out.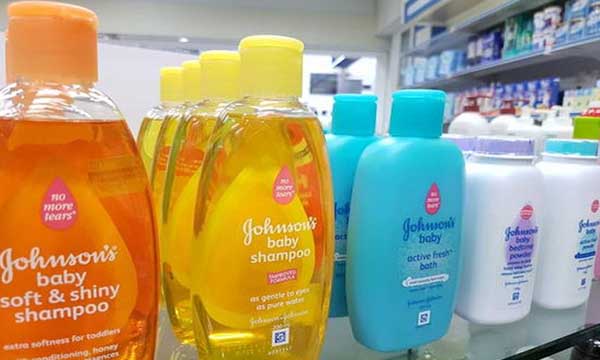 According to a company blog post on their website, J&J first began selling baby powder products in the 1890s. 25% of the U.S. relied on the talc-based product, while 75% uses J&J's corn starch baby powder.
The corn starch baby powder will continue to be sold in the United States and Canada. Widmer said, 75 % of its U.S. baby power customers use the corn starch products while outside the United States, those numbers are reversed.
The talc-based product will continue to be distributed abroad.  
The decision to discontinue the talc-based powder was made in March during a portfolio assessment related to COVID-19.
Talcum powder has long been known for baby products across the globe because the mineral keeps skin dry and prevents diaper rash.
Talc mines can also yield asbestos – a mineral once used in products such as building insulation. Some companies in the same field have discovered that corn starch can offer the same benefits of talc without the asbestos risk.
The company said in an official statement that J&J "remains steadfastly confident in the safety of talc-based Johnson's Baby Powder". "
"We will continue to vigorously defend the product, its safety, and the unfounded allegations against it and the company in the courtroom."
For more news and updates, stay tuned to Brandsynario.