It is time that the corporate world plans its future according to climate change and pollution reduction. Waste-free products are the need of our time. Taking these things into consideration, the famous whiskey brand, Johnny Walker, will now be sold in paper bottles. Diageo, Johnny Walker's owner, plans to run a trial of this waste-free and environmentally-friendly packaging in 2021.
Even though the brand will still be selling most of the products in glass bottles, the multi-national company, Diageo, will try to reduce its plastic usage for all its brands.
Glass bottles create waste in the form of carbon emissions and consume a high amount of energy.
Is the future of sustainable packaging here?
Diageo will launch a company called Pulpex. Pulpex is being called the future of sustainable packaging. This firm will produce bottles for corporate giants like Unilever and PepsiCo.
Pulpex will make the water bottles through the wood pulp, and it will be recyclable. Diageo will make its bottles by pressurizing pulp in molds. The bottles will be designed in such a way that its internal coatings will not interact with the beverage in the bottle. The customers will send the bottles back for recycling.
Previously made paper bottles, still, had a plastic coating on the inside so that the drinks will not leak. However, Diageo claims that its containers will be plastic-free.
Many more to pursue sustainable packaging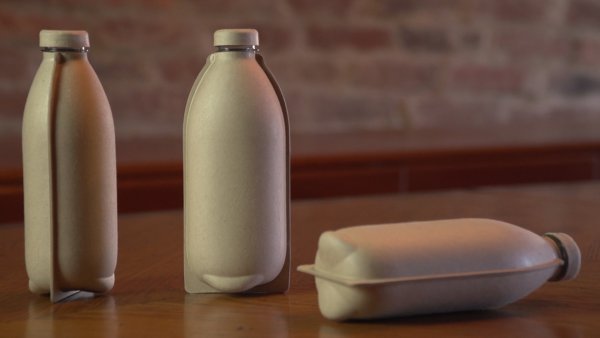 Diageo is not the only company that is trying to adapt to the changing world needs. Companies like Carlsberg and Frugalpac are doing the same. Carlsberg is also developing paper bottles for its beer. Frugalpac is producing wine bottles made out of recycled paper.
The shortcomings of stubborn corporations
On the one hand, climate change activists and media are fighting the world, the corporate world mainly, to reduce plastic waste. According to a study, 8.2 million tonnes of plastic was only used as a food and drinks packaging only in Europe.
On the other hand, some companies are not ready to adapt to the new needs of the world. Coca-cola produces the most plastic waste in the world. Despite this, the company has refused to change to the paper bottles for its soft drink. Coca-cola has presented the excuse that consumers want plastic bottles.
What do you think about this new step by Diageo on plastic-free packaging? Let us know in the comment section below.
Stay tuned to Brandsynario for more news and the latest updates.