Javeria Saud and her husband got a beautiful, happy family picture taken which made its way to social media. However, since social media is increasingly becoming a place full of negativity and toxicity, there's hate on the family picture too.
The Family Picture
It appears to be a colour coordinated family picture in which all of them are dressed in black. Looking spectacular are Javeria Saud,  her husband Saud, their daughter Jannat Saud and son, Ibrahim Saud.
View this post on Instagram
It must be a happy occasion for them and they look like a lovely family! What stands out is how distinguished the kids are— it means their parents respect their wishes and let them explore paths.
What The Netizens Think
The netizens, however, have taken a different route. Charged with vile, ruthless, and insensitive comments, they came to this family picture. Not even the children were spared which highlights how disgraceful this situation is.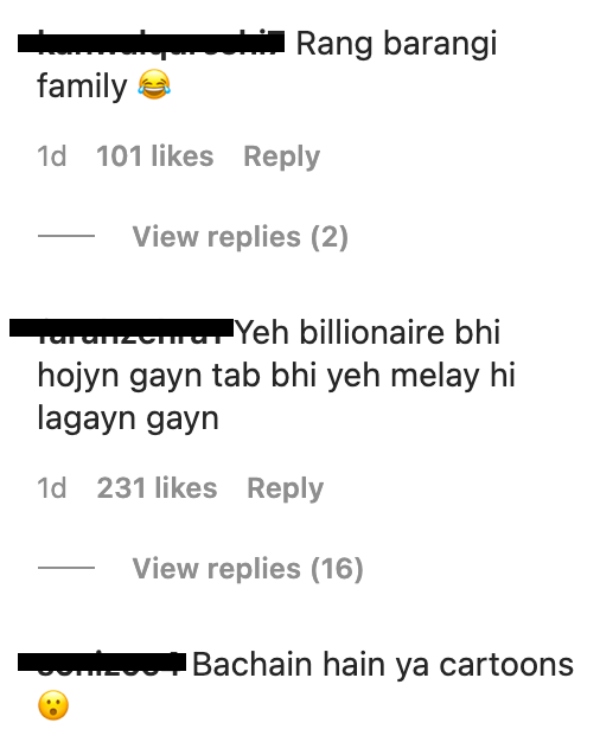 Targeting children in online trolling or hate comments is never okay. Why would one even want to? They're kids! Let them be however because their parents support them.
Thank God Someone Said It!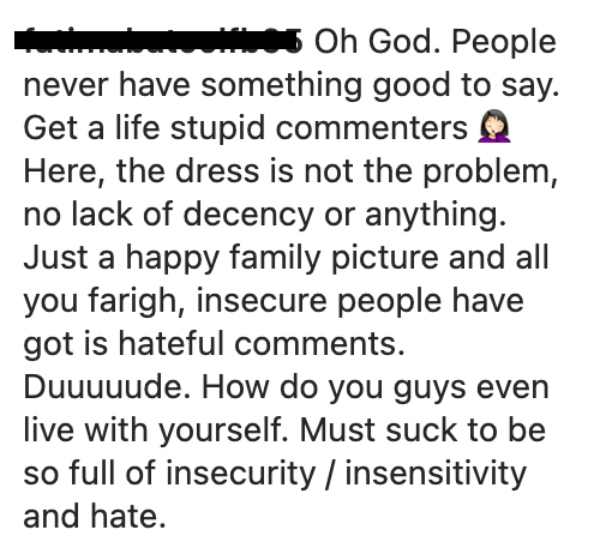 Javeria Saud's Parenting
Moreover, the age-old critique is present. The mother is being targeted for the 'wrong' parenting of the children. Javeria Saud is being called into the court of the people to testify on this issue.
View this post on Instagram
How could she allow this abomination to happen, the people question? Their main issue lies with the children's coloured hair. It appears the netizens require some news flashes. In the day and age where the world has advanced so much, our issue lies with the coloured hair of children?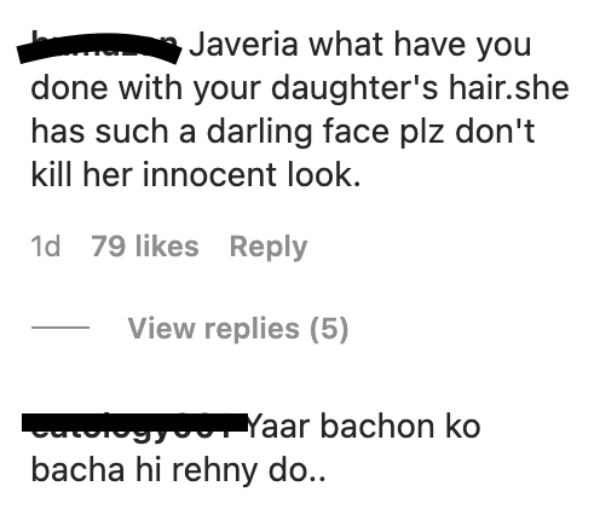 Additionally, does Javeria Saud's husband have no role to play in parenting despite being a father? Calling the mother out for kids' supposed wrongdoing is also sexist.
Is Pakistani Social Media More Negative?
With the rise of online trolling and bullying, many celebrities have spoken up about this issue. These are real, hard-hitting issues that have the potential to make one miserable. Why then, do people rarely stop and think before they type?
It is not even that anonymity protects them. They proudly comment what they want from original accounts. Many of the people who have commented have the heart to bash children which is also concerning. 
Stay tuned to Brandsynario for the latest news and updates.