Automobiles have come quite a long way from the time of initial combustion engines. Today, the field is developing at a swift rate. Soon enough, the architecture of automobiles will consist of a lot of electric vehicles. While there is still time before that happens, there may not be too much time. Javed Afridi has been posting about a lot of MG developments. In recent news, he has just welcomed Mahira Khan to the brand.
Yes, the famous, talented actress has appeared in a video that introduces the MG in a new light. The video showcases quite a lot and it's like an initiation video of Mahira Khan in the MG Club. The club itself can be considered as a type of family. It is growing big every day and now she is a part of it too! Is this not a moment to appreciate the growth of the company?
WELCOME @TheMahiraKhan TO THE MG CLUB. pic.twitter.com/kg3douyxIE

— Javed Afridi (@JAfridi10) August 6, 2021
Mahira Khan Entering MG Club
As you can see, the video starts off with a hangar shot. Here, we can see a sole MG vehicle standing and a pilot standing next to it. The pilot is later revealed to be Mahira Khan, who is shown as the pilot. The idea behind the video is quite ingenious and it shows the MG vehicle in a majestic light.
Getting Mahira Khan onboard also means that MG is getting greater exposure. Additionally, the video seems as if it took a lot of hard work and production. We are happy to see that the family of the MG Club is expanding day by day, adding new people to it.
Promotion Of MG
We hope that this development brings good news for the company. If one renowned personality can vouch for this brand and join the family, more can too! Before we know it, MG could become one of the biggest car brands in Pakistan. Additionally, them manufacturing vehicles on a local scale only means good things for the company and country.
Let us see what happens more as the company develops. Javed Afridi always has interesting pieces of news for us, if you follow him online. Who knows what else he has up his sleeve?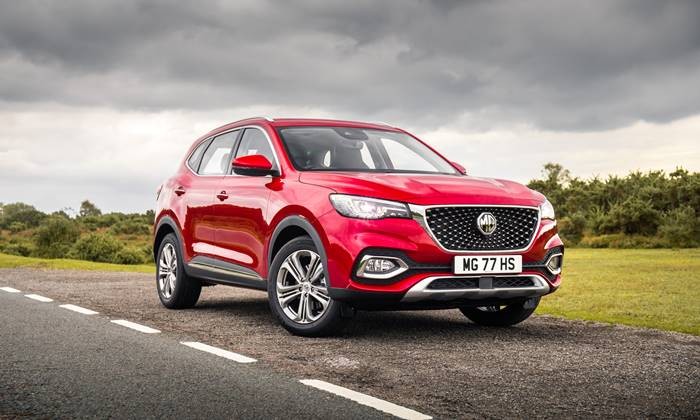 Stay tuned for more from Brandsynario!