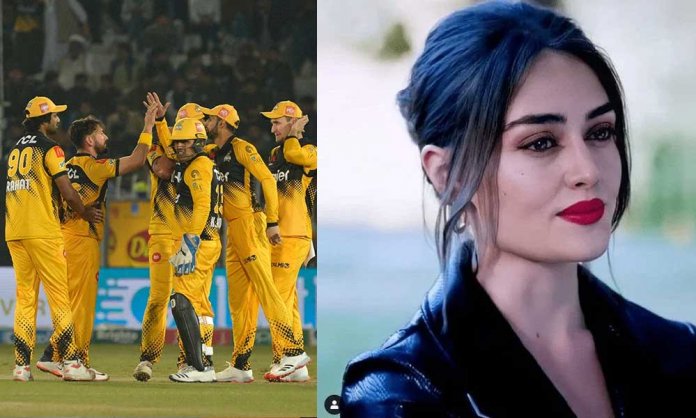 Esra Bilgiç was seen performing the role of Haleema in Diriliş: Ertuğrul, from where she gained popularity in Pakistan as well. From then on, she signed numerous Pakistani brands, phone networks, clothing, and smartphones, among others. While this sparked quite a debate because some celebrities thought we should give business only to Pakistanis while others welcomed her on board quite gladly. The same actress has announced that she will be representing Peshawar Zalmi.
Peshawar Zalmi in PSL 6
The event where Peshawar Zalmi will be seen performing is Pakistan Super League (PSL). Some of the PSL 6 matches will be held in Karachi's National Stadium and Lahore's Gaddafi Stadium. So that means, most Pakistanis favorite foreign actress Esra Bilgiç will be coming to Karachi as well as Lahore to cheer up her team. The matches will begin on February 20th.
Esra announced the news through Twitter, where she captioned, 'New beginnings,' and she tagged Peshawar Zalmi and its owner Javed Afridi.
New beginnings.✨ @JAfridi10 @PeshawarZalmi

— Esra Bilgiç (@esbilgic) February 10, 2021
Was the news in the works since 2020 July?
What is interesting is that it is not a new thing that just happened. It was already in the works since last year's July. In July, Esra had tagged Javed Afridi and said that there was good news she will be sharing soon. She also shared a picture of Peshawar, specifically the Islamia College, in the Instagram story.
I will be sharing some good news with you soon. @JAfridi10 @PeshawarZalmi

— Esra Bilgiç (@esbilgic) July 5, 2020
After the controversy of the PSL anthem, this is another news that will soon make waves on the internet. And the level at which PSL is in Pakistan, we can very reasonably expect lots more news and viral content to come up until 20th February when the event commences. And the PSL related conversations will keep coming until the finals of PSL 6, which is to be held on 22nd March 2021.