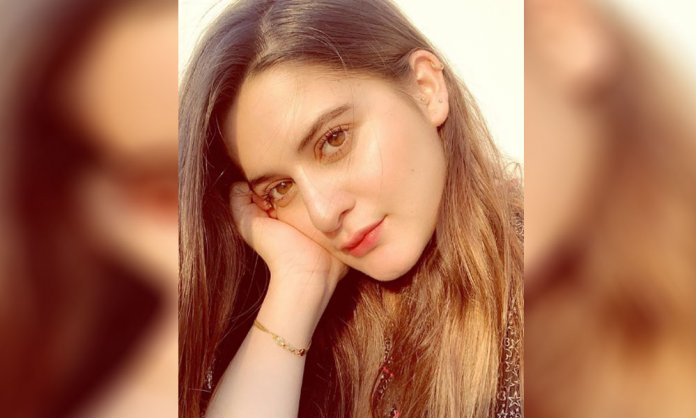 It's no surprise that Aiman and Minal Khan are the favorite twins of our industry. Not only they are gifted actresses, but they also have a prominent presence on social media as well.
Just last year, Aiman Khan tied the knot to actor Muneeb Butt in a fairytale wedding which lasted for days and took the social media by storm.
The duo was blessed with a beautiful baby girl on August 30th and Butt took to Instagram to announce the birth of their daughter Amal. Wishes started pouring in for the couple from both fans and celebrities as the duo broke the news.
The joy of being blessed with a newborn can't be put in words and that's no surprise but it seems like Aiman is struggling to lose some pounds.
Aiman Khan catharsis on Instagram's latest post where she wrote: "It's not easy to lose weight, the struggle is real though." (We feel you!)
View this post on Instagram

Although the caption was later edited – at least now we know that getting in shape is something Khan is struggling with.
Being a celebrity means that you're always in limelight and be at the best of your game.
Well, the Ishq Tamasha actress has previously been on a weight loss journey and managed to achieve her ideal goal with hard work and dedication.
We wish her all the very best!
Contributed by Kinza Peracha