Palestinians have been suffering at the hands of Israel for ages now but no barriers war started 11 days ago. In this war, the Zionist government of Israel had bombarded the only covid lab in Palestine; killed the only medical head in the fight against covid; and destroyed the only road leading to a hospital. In this fight, numerous kids were also killed.
Israeli oppression
But using the word war is wrong because it implies equal use of power against each other. While Israel was using its army and its rockets against Palestine, the latter did not have either. For this reason, Hamas was retaliating in their stead. While almost 213 civilians died in Palestine, 2 died in Israel. Not to mention, Israel had also destroyed Al-Jazeera headquarters in Palestine, the only media source giving the Palestinian side of the story to the world. It would have meant that Israel would monopolize the narrative. However, with the power of social media and the Palestinians urging the world, people around the world heard their plight.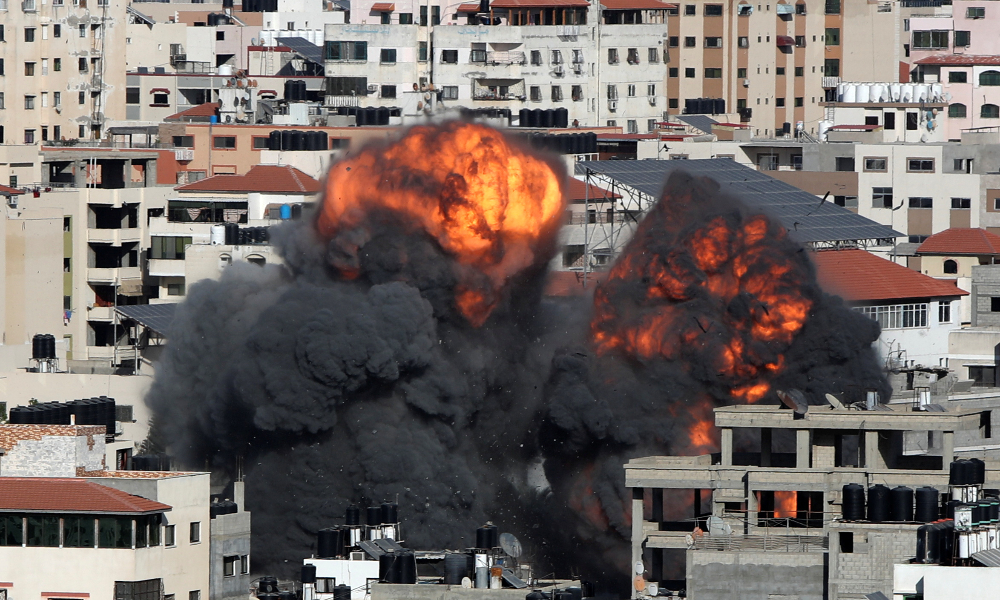 Social Media on Israel and Gaza
With social media erupting on Israel hostilities, showing people rallying for Palestine, something that we had hoped for, happened.
Governments of numerous countries were forced to acknowledge these happenings. And while the UN would not take action, Egypt decided to be responsible and broker a ceasefire. Today, at 2 am, the ceasefire was officially imposed. Palestine rejoiced at the news, and Hamas has taken it as a sign of victory in this 11-day long conflict.
Reactions on ceasefire
Pakistan
Pakistan welcomed the news of the ceasefire and has even announced the day as Palestine Solidarity Day.
Pakistan welcomes the announcement of a ceasefire.

This is the power of collective, unified action; this is the effort of every person and every nation, together for a just cause. May this ceasefire be the 1st step towards peace in Palestine.

— Shah Mahmood Qureshi (@SMQureshiPTI) May 20, 2021
Egypt on Ceasefire
فإنني أتوجه بالتحية والتقدير للرئيس الأمريكي "بايدن"لدوره في إنجاح المبادرة المصرية لوقف إطلاق النار وتحقيق التهدئة، متمنياً استمرار التعاون فيما بيننا لتحقيق المزيد من النجاحات المُشتركة والتي من شأنها إرساء السلام العادل والشامل في المنطقة. ٣/٣

— Abdelfattah Elsisi (@AlsisiOfficial) May 20, 2021
United Nations
I welcome the ceasefire between #Gaza & #Israel. I extend my deepest condolences to the victims of the violence & their loved ones. I commend #Egypt & #Qatar for the efforts carried out, in close contact w/ the @UN, to help restore calm. The work of building #Palestine can start.

— Tor Wennesland (@TWennesland) May 20, 2021
United Kingdom
Welcome news of a ceasefire in Israel and Gaza. All sides must work to make the ceasefire durable and end the unacceptable cycle of violence and loss of civilian life. UK continues to support efforts to bring about peace.

— Dominic Raab (@DominicRaab) May 20, 2021
Netizens on ceasefire
Israel agrees to ceasefire we know it won't end up until Palestine is free but after watching smiles on Palestinians faces and happiness to celebrate Eid ul fitr it brings our hearts at peace #ceasefire #EidWithPalestine #PalestiniansLivesMatter pic.twitter.com/EOryxYQ8Mn

— Leema🐢🇵🇸 (@chillkaroo) May 21, 2021
#Netanyahu #Egypt #CeasefireNOW #Free_Palestine #PrayForPalestine

Please don't call it a #ceasefire, call it an end of a massacre, call it a failure of humanity, call it a failure of the occupier to break our will to live.

#FreePalestine #savesheikhjarrah#فلسطين_تنتصر pic.twitter.com/knxrGkkPfU

— A d e e n a 🇵🇸🇵🇰 (@ItzMeAdeena) May 21, 2021
This is not a long-term solution. Israel has violated so many UN laws already so it can violate the ceasefire at any time as well. But for now, we can celebrate what little peace Palestine has gotten.
Stay tuned to Brandsynario for the latest news and updates!