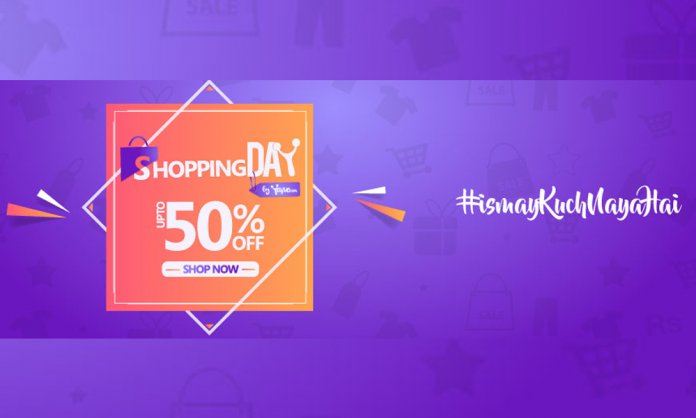 Following the tradition of last year, Yayvo.com is here to spread zeal and enthusiasm for the upcoming holy month of Ramadan.
Yes! Similar to last year, we have some amazing bumper deals this year as well to prepare you in advance for Ramadan. So today, we have a grand announcement to make!
Shopping day 2019 is going live today at Yayvo.com. Got a list of various pending items you need to purchase? Now is your chance to start filling your shopping cart and save big! Looking back to our shopping day event last year, the event went viral all over Pakistan and it was extremely successful. Let's make it one of the most popular events of Pakistan.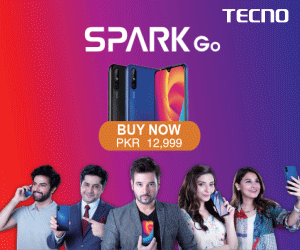 We are kicking off this year's Shopping Day 2019 with a major discount of up to 80% OFF on all your favorite categories.
Shopping Day/ISMAY Partners' announcement: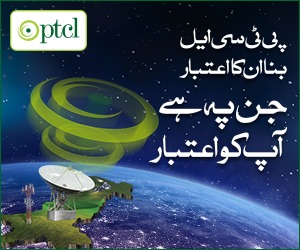 Along with Shopping Day, the mystery box is back but this time #ismayKuchNayaHai
We are bringing you several amazing goodies from some of the major brands for our ISMAY Box because various top brands have joined hands with us just so that you get the best products in your #ismay box.
Take a look at some of our key partners: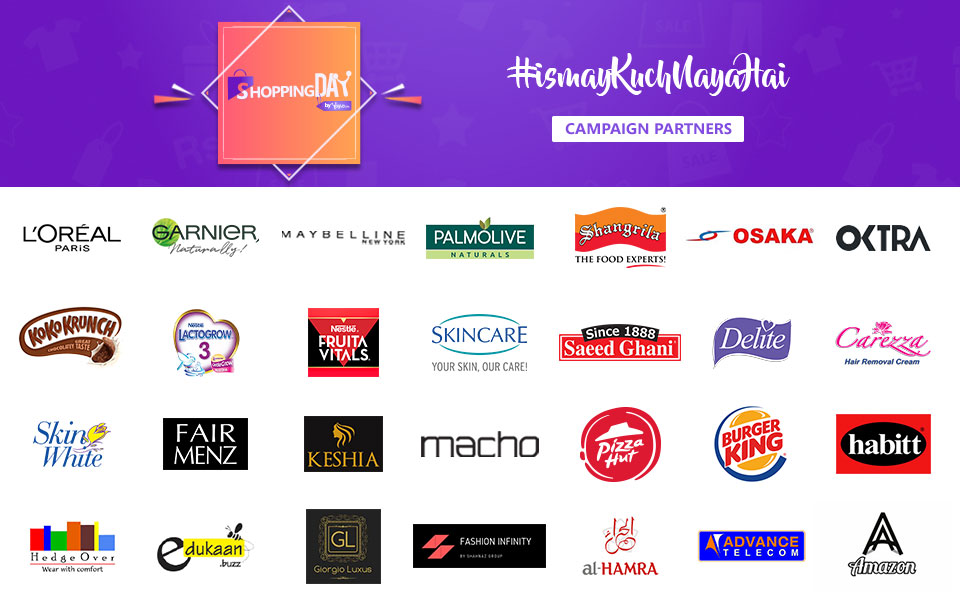 During the shopping day, we are also offering discounts on these major categories:
Fashion Favorites:
There's good news for all of you who are fashion enthusiasts. Get up to 80% off on all men and women's fashion favorite brands like Gul Ahmed, Junaid Jamsheed, Bonanza Satrangi, Denizen etc.
Not only this, you can also avail up to 70% off on Beauty & Grooming products.
Mobile & Tablets:
Are you planning to buy a new smartphone or a tablet? Well, no worries! Yayvo.com is giving you tech-savvy deals on this Shopping day. Get up to 25% off on popular brands like Samsung, Infinix, and Honor.
Entertainment:
Enjoy the Cricket World Cup that's about to take place this summer with cinematic and immersive experience or binge-watch some of your favorite Netflix seasons on your favorite LEDs. To get your entertainment program on the go, avail up to 25% off on brands like Oktra, Akira and Hisense LED on the price of your choice.
Computing:
Computing brands are a necessity in today's world and we totally understand your need for saving big. Now avail up to 25% off on a variety of competing brands.
Here's a list of discount on the rest of the categories:
• Appliances – UP TO 45% OFF
• Home & Living – UP TO 70% OFF
• Kids & Baby – UP TO 70% OFF
• School & Education – UP TO 30% OFF
• BOOKS – UP TO 30% OFF
• Health & Sports – UP TO 40% OFF
How to order your #Ismay Box
In case you haven't ordered your #ismay box yet, there's still time to order.
Here's how to order:
• Step 1: The boxes are divided into 3 categories: Men, Women & General
• Step 2: Choose your favorite #IsMay Box
• Step 3: Add your preferred box into the shopping cart & proceed to checkout
• Step 4: Select cash on delivery as your payment method so that the prices of the boxes will turn to Zero.
Last year the overall quantity of the box was limited, only a handful of people got the chance to savor this unique offer. However, this year we have 3 amazing categories of boxes for our consumers to enjoy.
Furthermore, there will be numerous lucky winners selected from the audience. It's even bigger and better this year, #ismayKuchNayaHai
Order your #ismay box today from yayvo.com and don't miss the chance to win this year's #ismay box.