According to UNICEF, Pakistan has the second-highest number of children who do not attend school (out of school children). Pakistan has 22.8 million children aged 5 to 16 who are not attending school. This represents 44% of the school-going age children in Pakistan. Now, Islamabad's first smart school will be providing free education as well as skills to those children.
This structure is designed by Zaha Hadid, who is a well-known architect all over the world. The school will be arranged in the capital city of Pakistan, Islamabad. Education Above All (EAA) gifted this structure to Pakistan. EEA is a Doha-based foundation. It is working in Pakistan along with Alight Pakistan. This initiative will educate around one million out of school children in Pakistan. This makes it the largest primary school education initiative all across the country.
It is a massive step for education in Pakistan and may help change the educational infrastructure in the country. This collaboration between Alight Pakistan and Future Development Holdings is an exemplary step. It will be the first of its kind innovative and energy-efficient school in the Capital Smart City. The school will also include a clinic for people, job placement and skill development centres, and a playground for children.
On Thursday, Alight Pakistan and Future Development Holdings signed the contract at the Future Development Housing's office. Zahid Rafiq, the Group Chairman of Future Development Housing, said that this initiative aims to provide benefits of modern life to the marginalized communities of the society. Zahid Rafiq said, "This partnership will be an effort to uplift and dignify children through providing quality learning free of cost."
A much-needed initiative in Pakistan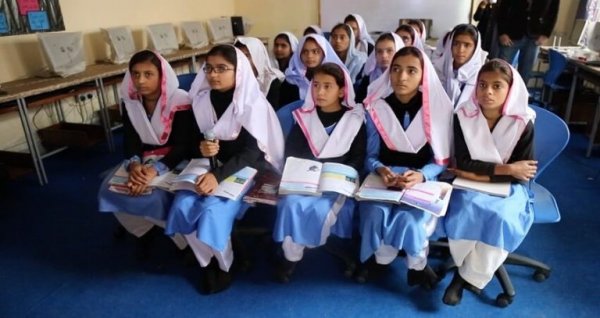 This has been a much-needed initiative in the educational sector. The statistics regarding children who do not get to go to school are alarming. There are various reasons for this. For instance: parents who have financial issues cannot afford to pay for their children to go to school. In remote areas of the country, schools are located far from the villages. This makes it difficult for parents to send their young children, especially girls, to school.
The educational inequality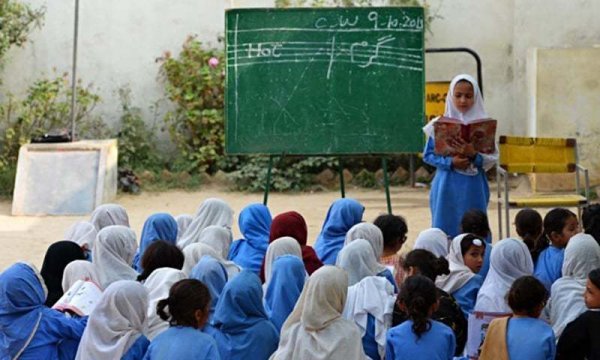 Furthermore, there exists a massive inequality in the education sector. Different facilities and distinct quality of education are available for children from specific social classes. Parents who can afford to send their kids to schools that demand high fees do so. At the same time, others are stuck with government schools. One should not ignore the lack of necessities and teaching staff at government schools. Government schools have no infrastructure, no furniture, or facilities such as water and electricity.
Despite many promises, governments have failed to deliver in the educational sector. We hope that this initiative by Alight Pakistan and FDH will pave the way for many more efforts of this kind.
What do you think about the first smart school in Islamabad to provide education to children from marginalized classes? Let us know in the comment section below.
Stay tuned to Brandsyanrio for more news and the latest updates.