A TikTok video that has been circulating on social media caught our attention. Apparently, we spotted Tom Cruise or someone who looks exactly like Tom Cruise at Target wearing top gun attire to buy groceries. As fun as the video is, it might just be a hint for something grand!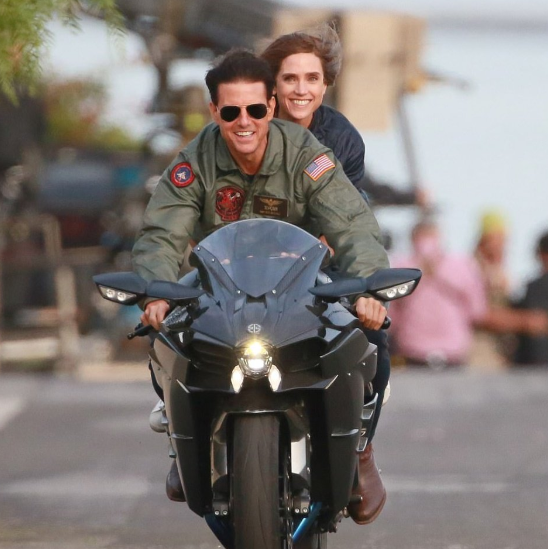 As more and more COVID-19 cases come forward across the world, following many casualties everything seems to be at a halt, at the moment but the director Joseph Kosinski, of the film Top Gun 2, Maverick has still scheduled to complete the film in June.
After watching the video, it is safe to say that the top gun attire might as well be useful for grocery shopping these days considering the COVID-19 issue at hand.
Watch For Yourself!
Watch Tom Cruise Buy Grocery in Top Gun Attire
The TikTok might as well be a promotional activity, a reminder to the world that the Top Gun 2 is still in the making. However, we are not sure when the film will be released as cinemas across the globe are shut down during the pandemic.
"We're sticking to our schedule and finishing the movie just as if it were coming out on its original release date," Kosinski told Comic Book.
There are many restrictions that need to be followed as it restricts the filmmakers but the real spirit is to make it work somehow and finish the film in time.
"We're sticking to our schedule and finishing the movie and just holding it for six months, which is such an interesting thing to do but it's the right decision because this is a movie that people need to see on the big screen and if there's no big screen, then you don't want to release this movie," he added.
"We want this to be a shared experience on as big a screen as possible." We hope so too!
For more news and updates, stay tuned to Brandsynario.