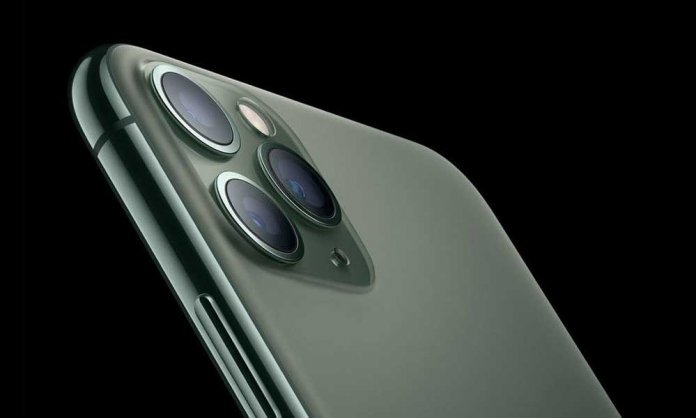 2,099 views
Apple has unveiled the very anticipated iPhone 11 for a price of $699 along with iPhone 11 Pro ($999) and iPhone 11 Pro Max ($1099).
One of the first features you instantly set your eyes on is the 3-lenses camera design which pops-out.
However, a lot of people have very mixed opinions about the 3 giants holes on the back of the premium phone.
While many celebrated the unveiling of the iPhone 11, several others are pointing out how it triggers their 'fears of holes' or trypophobia.
Trypophobia is an aversion to the sight of irregular patterns or clusters of small holes, or bumps, according to WebMD.
Here's how social media has reacted to the design:
The iPhone 11 leaks triggers my trypophobia. 🙈 #ApppleLaunchingEvent pic.twitter.com/3VclNSZAYt

— donbosconovitch (@donbosconovitch) September 10, 2019
The #iphone11 needs a trypophobia trigger warning pic.twitter.com/3Q80yfpd5Q

— Steven Greenstreet ❌ (@MiddleOfMayhem) September 10, 2019
if this is real, people with trypophobia are going to have a rough time #AppleEvent pic.twitter.com/LWPJQA83Z8

— jo (@hannesmai_er) September 10, 2019
This #iPhone11 got my trypophobia actin up like a muhfucka.

Y'all can keep this 3 eyed demon phone.

I'm good. pic.twitter.com/83tqZtSPOR

— juice wayne (@visecs) September 10, 2019
3 cameras on the new iPhone actually triggers my trypophobia. I can't have people walking around me with those cameras every day 🥺🤢

— hot pumpkin princess eva gutowski (@lifeaseva) September 10, 2019
Is this just a coincidence that I wore this dress on the same day as Apple iPhone 11's launch #iPhone11 pic.twitter.com/k6s4WM4HKq

— Malala (@Malala) September 10, 2019
#AppleEvent @Apple
iPhone 11 vs iPhone 12 pic.twitter.com/xSQy3n6jKl

— AREA 23 (@2ke4em9) September 10, 2019
iPhone 11 close enough #AppleEvent pic.twitter.com/woPOznmyi0

— Pye Waw (@pyewaw) September 10, 2019
#AppleEvent #iPhone11
The new iPhone has a spinner,shaver and a cooktop functions too… pic.twitter.com/U0I94iU8jF

— Mr Umair 🇵🇰🇮🇹 (@Mr_Umiii) September 10, 2019
What do you think about iPhone 11's camera design?
Share your thoughts with us in the comments below.
Stay tuned to Brandsynario for more news and updates.
Huawei Unveils World's First Flagship 5G SoC that will Power HUAWEI Mate 30 Series