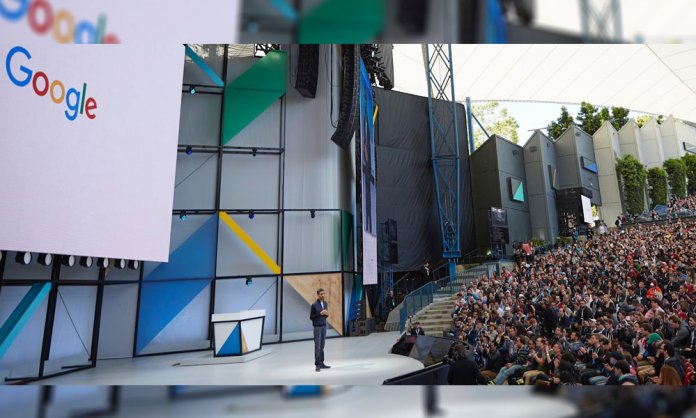 Get shown news tailored to your preferences with the Google News app, now available for iPhones and iPads.
The new Google News app that was first teased at the company's I/O developer conference last week has just rolled out to iOS; it's also already available for Android and the web in 127 countries.
Google calls it an artificial-intelligence-powered news app, but what do they actually mean?
The world wide web launched nearly 30 years ago, so the amount of content available to searchers is massive; in fact there are over 2 billion websites, not to mention social media posts and video footage.
A blog post from the company describes how AI is a way for them to "find the best of human intelligence—the great reporting done by journalists around the globe;" using AI to help searchers sift through the haystack and find the right needle.
The Google News app is divided into parts. There's 'For You', which is essentially a way for a user to teach the app what interests them. Five stories that the app thinks you may like will appear; click on websites and articles and Google will increasingly understand what is of interest to you and present that at the top of the feed next time.
"Full Coverage" is a feature that will give a complete overview of what's available regarding a certain headline from "different sources, videos, local news reports, FAQs, social commentary, and a timeline for stories that have played out over time."
Then there's a more manual approach, the Newsstand tab. Here users can select their favorite news sources and access over a thousand magazine titles, which come in a mobile version.
Furthermore, there's the option of subscribing to these aggregators via a user's Google account, rather than filling in details and credit card numbers each time.
The company also outlines that soon, with the "Subscribe with Google platform (launched as a part of the Google News Initiative), you'll get access to your paid content everywhere—on all platforms and devices, on Google News, Google Search, and on publishers' own websites."
The app is rolling out across 127 countries through next week.