Just last year, iOS made $111 billion globally. Not only have the in-app purchases in Apple increased but also the median price. Around 65% of the purchases were within the $10 limit. As for higher purchases, the volume for $10 to 49.99 buys has increased from 19% to 26%.
iOS In-App purchase Stats
Interestingly, the purchases were not made only for gaming apps. In fact, it was the Photo & Video and Health & Fitness categories where people made the in-app purchases.
For US consumers, many have shown interest in subscriptions on apps. In these subscriptions, US consumers have spent $10.3 billion to subscribe to the packages on apps. Did you know that in 2020 almost half of the top Photo & Video apps (54%), Food & Drink (47%), Weather (60%), and Health & Fitness (73%), were offering subscriptions to consumers?
As for gaming in the US, the average purchase price increased by 25%; the price bracket was $3.99 to $4.99. This was in the year 2019 – 2020 when the consumers were willing to pay more on subscription, from $5.99 to $6.99.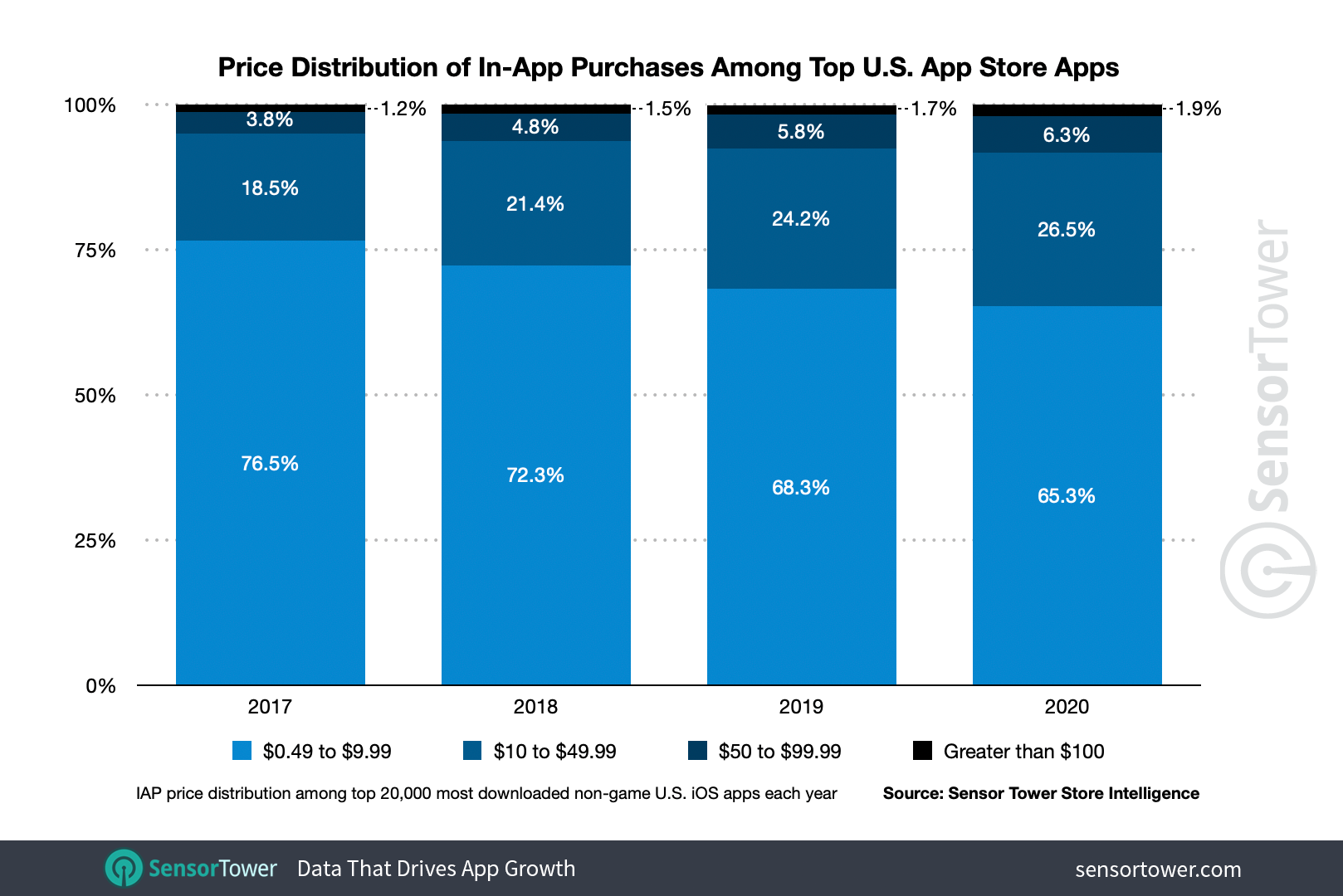 Pandemic and its effects
This does not come as news because due to the pandemic people were locked inside their homes. With nowhere to go, they resorted to spending time on smartphones. And when you are exploring the depths of the apps you frequent, you get sucked into making in-app purchases.
Seeing this interest, some apps increased their prices as well. Even after that however, most purchases stayed below $10.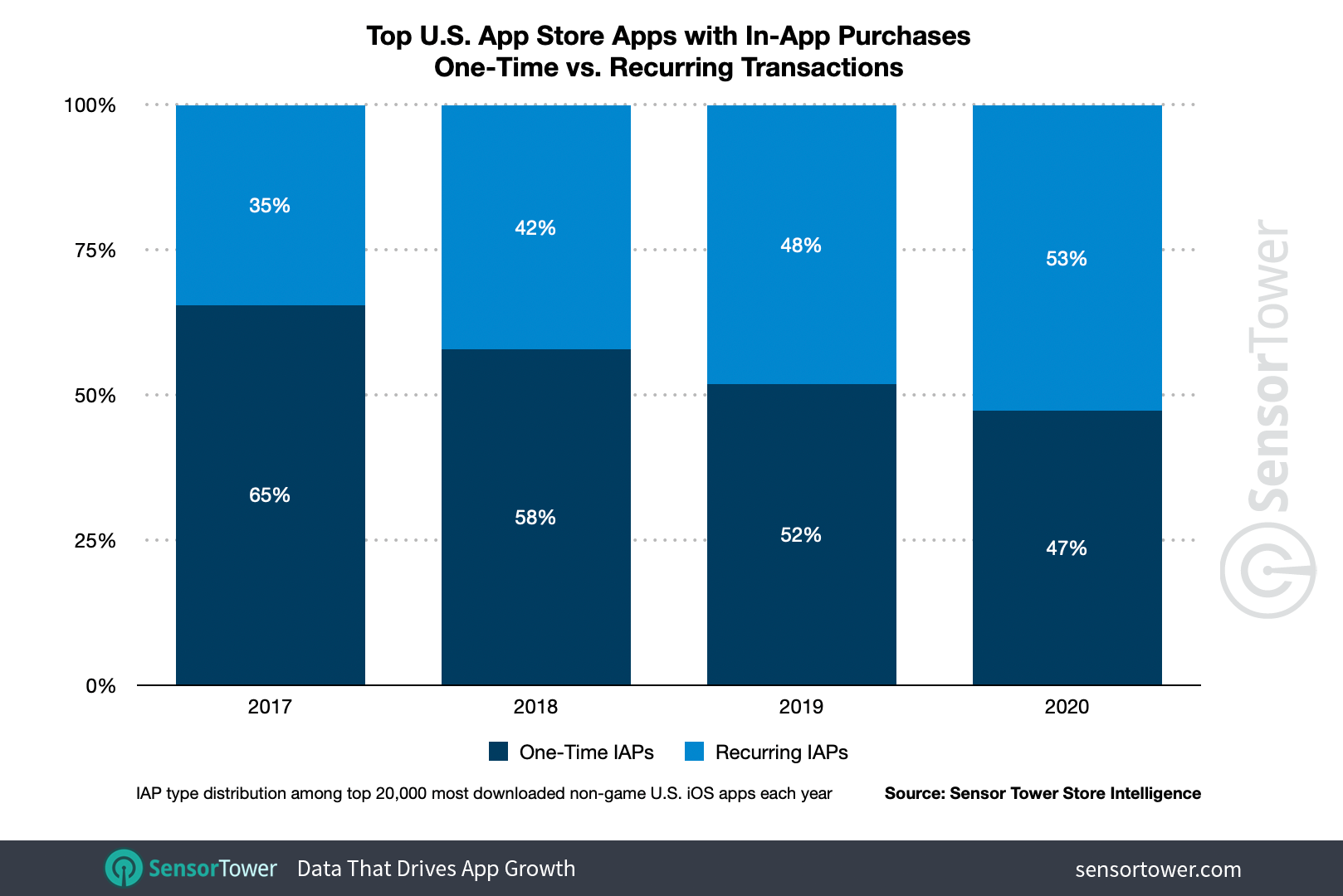 For subscriptions in gaming apps in the US App Store, the percentage increased from 11% to 18%.
The data has been accumulated by Sensor Tower, a mobile app intelligence platform. They have even said that by 2025, the spending will be at $185 billion annually.
It will be interesting to see the progress of the smartphone industry in the coming years. It will also be amazing to see this progress according to regions and countries.
Stay tuned to Brandsynario for the latest news and updates!