Apple recently made an exciting announcement at its Worldwide Developers Conference, revealing that iOS 17, the highly anticipated iPhone operating system, is set to be launched in the fall of 2023. This latest update promises to bring a host of new features and enhancements to iPhone users, starting from the SE 2nd generation and newer models. If you're eager to learn about the forthcoming upgrades, here are ten of the most significant features that will soon be available on your phone.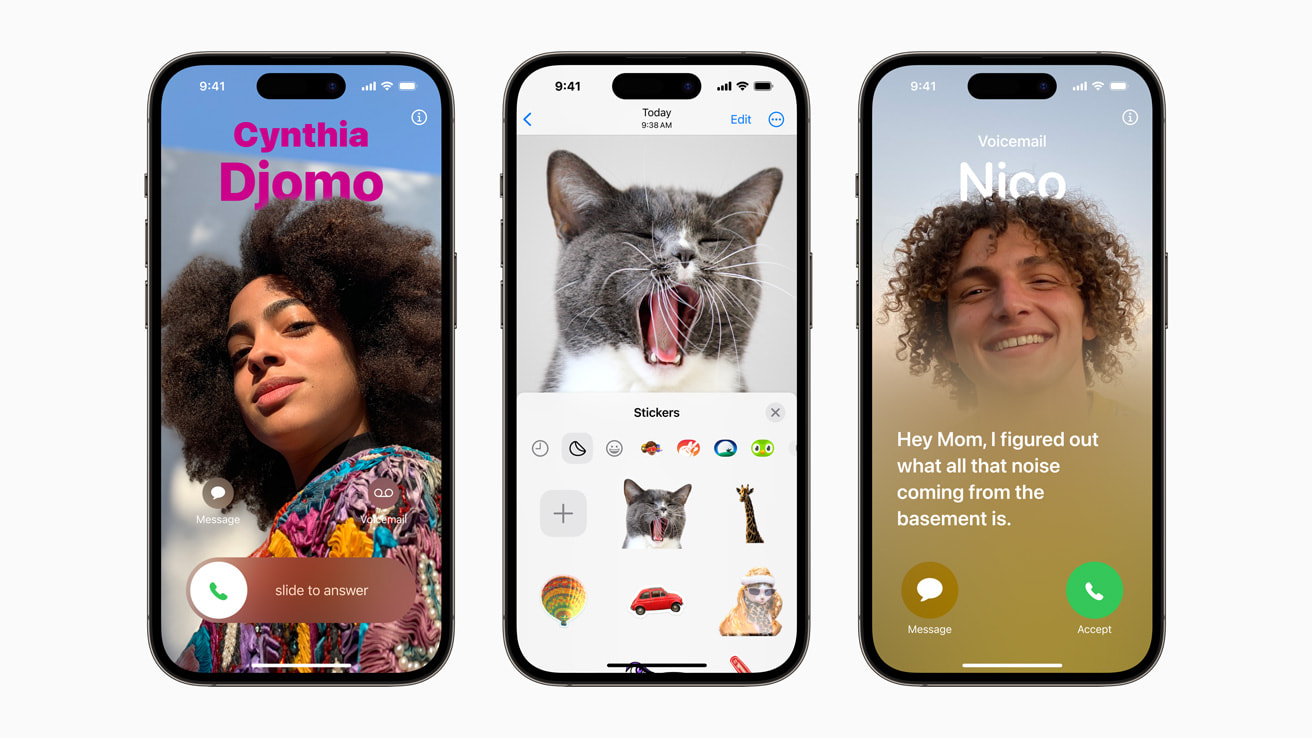 Customized Call Experience
iOS 17 will allow iPhone users to create a personalized Contact Poster with their preferred photo or Memoji, as well as choose the font and color that will appear when they call others who use iPhones.
Live Transcriptions of Voicemails
When a call is sent to voicemail on iOS 17, users will have the ability to view the message in real time as it is being left. Additionally, a new Silence Unknown Callers feature will send unidentified numbers directly to Live Voicemail without ringing the phone, enabling users to decline spam calls instantly.
Check-In Feature
This innovative feature automatically notifies your loved ones when you arrive safely at your destination. It also checks on your progress and, if there is no response, shares your location, battery percentage, and cell service status with your chosen contacts.
Transcription of Audio Messages
In iOS 17, audio messages sent via the Messages app will be transcribed, providing users with the option to either read the message or listen to the audio recording.
New Stickers
The update introduces a range of new stickers, including Live Stickers, emoji stickers, and Memoji stickers. These stickers can be synchronized through iCloud, making them accessible on iPhones, iPads, and Macs. Users can also create Live Stickers using Live Photos and apply various effects to customize them.
FaceTime Voicemails
Finally, iOS 17 will allow iPhone users to leave voicemails in the form of video or audio messages if the recipient misses a FaceTime call.
Enhanced Privacy Settings
Apple continues to prioritize user privacy with updated protection settings. iOS 17 includes features such as the ability to blur photos and videos before viewing them, Lockdown Mode to safeguard against cyberattacks, selective photo sharing with apps while maintaining privacy in the photo library, and more.
Improved AirDrop and Wireless Connections
NameDrop enables iPhone users to easily share phone numbers and email addresses when their devices are in close proximity. AirDrop transfers can now be sent even if the recipient is no longer nearby. SharePlay has also been upgraded to allow listening to music and playing games with nearby iPhone users.
Journal App
A new Journal app will be introduced, allowing users to document their life experiences with photos, locations, recordings, and more. The app will even suggest experiences based on the user's photos, music, workouts, and other captured details.
Autocorrect Upgrade
iOS 17 brings more accurate spelling corrections through an improved autocorrect function. Corrected words will now be underlined, and a prediction typing feature will be introduced.
Alongside these features, iOS 17 will offer additional enhancements, including collaborative playlist creation through SharePlay, sharing location in message conversations, FaceTime availability on Apple TV, a StandBy feature that transforms your iPhone into a bedside clock, and much more.
The highly anticipated iOS 17 is expected to be released in September, bringing a wave of excitement and a host of innovative features to iPhone users. As the launch draws closer, Apple enthusiasts can look forward to experiencing an upgraded and more personalized iPhone operating system that will further enhance their day-to-day digital interactions.
Stay tuned to Brandsynario for the latest news and updates.