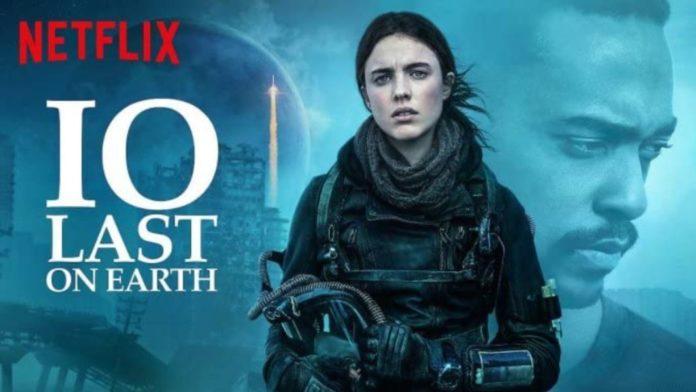 The earth has become toxic in a post-apocalyptic world, and the majority of people have fled to one of Jupiter's moons, IO. Sam Walden, a young scientist, has stayed behind and committed her life to figure out how humans may survive on Earth. Micah shows up there after she makes a radio transmission to try if she can find anyone else. He plans to board the last shuttle to IO in 48 hours because he doesn't think there is any chance of surviving. Here is the trailer.
Io is a 2019 American science fiction film directed by Jonathan Helpert. It stars Margaret Qualley, Anthony Mackie, and Danny Huston. It was released on January 18, 2019, by Netflix.
Plot 
One of the few individuals still living on Earth is Sam Walden. She tries to produce bees that can survive in the environment while living alone at a high altitude where the air is still breathable. Her goal is to someday use bees to clear the air by pollinating plants that produce oxygen. She is urged to board the final shuttle out of Earth by her long-distance boyfriend, who resides on the Io station. All of Sam's bees are killed by a toxic cloud that a storm generates and flows through her hive. Shortly after, Micah, a man traveling by helium balloon, appears. Sam's father, Dr. Harry Walden, had pushed people to stay because he still saw hope, but he first wants to talk with him before making his way to the launch site and leaving Earth.
Sam initially claims that her father is working somewhere on a field project. But after a day, she says that her father passed away the year before. Hearing this, Sam apathetically agrees to Micah's plan to accompany Sam to the space shuttle. Sam records a message informing everyone on Earth that Dr. Walden's attempt to clean the planet was ultimately unsuccessful and that everyone should leave, and go to Io, after receiving a message from her boyfriend saying goodbye because he is part of an expedition leaving on a 10-year journey to an exoplanet orbiting Alpha Centauri.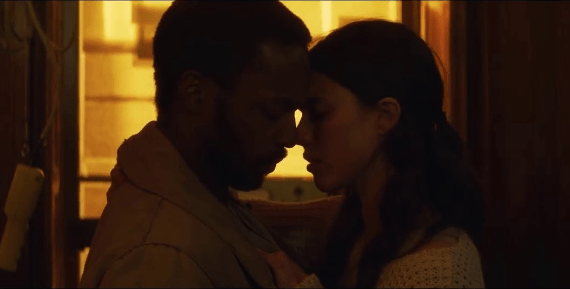 Sam and Micah get closer as they prepare and wait for the ideal wind conditions, falling in love. They also find out that Sam's hive produced a new queen bee that is resistant to the noxious air. They are informed that the shuttle launch has been moved to a new, farther-off location. In order to get the helium they need for the voyage, they drive into a metropolis that is engulfed in a poisonous atmosphere. After locating the helium, Sam goes to an art gallery by himself. Knowing that she is losing oxygen, Micah chases after her. Sam takes off her mask and breathes the poisonous air in an attempt to survive rather than transferring to a new tank.
Sam is not poisoned by the new surroundings, unlike the new queen bee in her colony. She is seen standing alone on a beach in the final moments of the movie before being joined by a tiny child, who is probably Micah's son. The Earth is described as being lovely, that people who have left the world will have come to fear it, and that they are waiting for them to come back in a voice-over message from Sam to Micah.
Can The IO Theory Be Real? 
Real climate change is happening. The weather in our world is changing quickly, and this has an impact on life. Without human intervention, climate change could worsen to the point that life on Earth would be threatened. The level of greenhouse gases could rise to the point where our atmosphere fundamentally changes. The most ominous danger that climate change poses to our world is addressed in the film.
So the film may or may not be a real possibility in the future but it is certainly a good watch. It is available on Netflix for viewers to watch.
Stay tuned to Brandsynario for more news and updates.