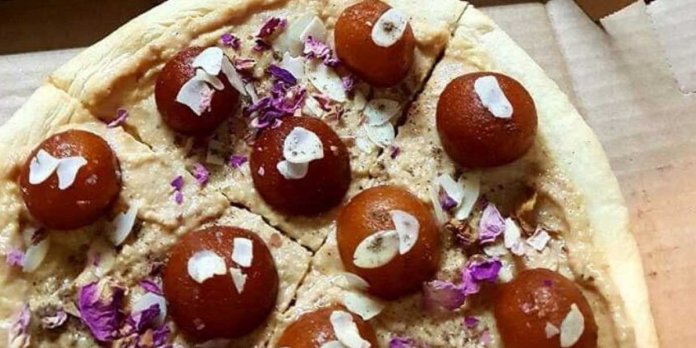 113 views
We have seen the most bizarre food concoction but this time your mind is surely going to be blown by the latest fusion we have seen on the internet today.
Internet is seriously losing their minds over a Gulab Jaman pizza. Yeah you read this correctly. Gulab Jaman on a pizza!
Gulab Jaman is our national dessert and everybody loves pizza. Both together not only this sounds absurd but also an abomination.
This food combination is certainly not a " Rab nay bana di jori" and the internet can't handle it! The twitter went insane and everybody started expressing their shock that something like this can even happen. Initial this crazy dessert was shared by Naya Daur Media, a private online media publication.
Gulab Jaman Pizza 🤦🏽‍♂️😠 pic.twitter.com/9NSkyoi0f1

— NayaDaur Media (@nayadaurpk) November 7, 2019
With in minutes, the twitteristan started sharing their earnest feeling about this crazy food variation.
This is a contempt of both pizza and Gulab jaman. If only they had the power to issue a show cause notice. Be zuban honay se faraq to nahi parta ajkal.

— Z. Zulqarnain Sahi (@ZafarSahi) November 7, 2019
Some even consider this as food blasphemy. We Pakistanis surely take our food quite seriously and don't like any jokes about it.
This should be considered a felony #GulabJamanPizza @gal_nehal pic.twitter.com/CIwZ966TTB

— NeelKhan (@Neelkhan0209) November 7, 2019
This one actually got us in fits! Cousin marriage and gulab jaman pizza is actually disapproved.
A gulab jaman pizza is like the off spring of a cousin marriage I swear

— Taha Iqbal (@Tahaiqbal12) November 7, 2019
Twitter was not the only social platform, Reddit Pakistan has a whole thread dedicated to this new kind of pizza.
Wonder who invented this sort of unusual pizza and if it is actually in a menu of a restaurant. We certainly don't dare to try this abnormal combo. We wonder how Italians would react to such kind of pizza if they ever got a whiff of what people around the world are doing to pizza. And if you think you have seen all then please forgive us as the agonizing sight of banana will definitely sore you eyes.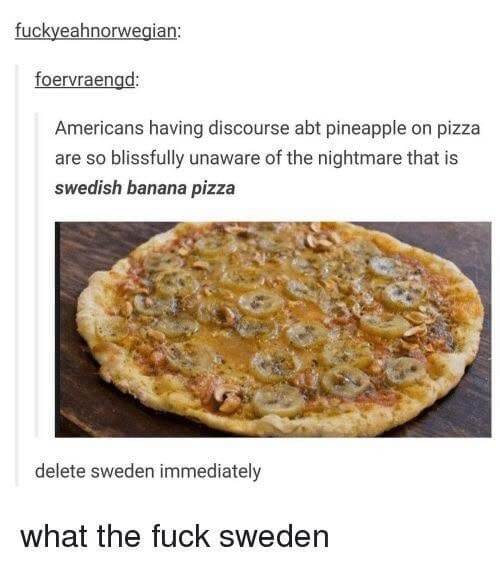 Tell us if you have the guts to try out the actual gulab jaman pizza. Share you thoughts on this in the comment section.
Stay tuned to Brandsynario for more amusing news.