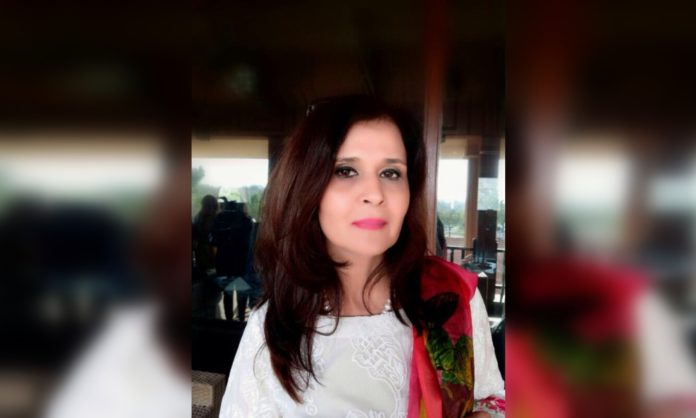 Founded in 1968, the International Baccalaureate (IB) pioneered a movement of international education and now offers four high-quality, challenging educational programmes to students aged 3-19. The IB currently engages with more than two million students in over 5,500 schools across 160 countries.
Uzma Shujjat, Regional Manager for Pakistan, Iran, and the Nordic region for IB sat with us to discuss the growth of the IB in Pakistan and its uniqueness compared to longstanding educational systems.
"The driving principle behind IB is to create a better world through education. The curriculum is designed specifically to encourage learning through experience, where learners are given a diverse, unique and challenging education that gives them skills that would help them survive in the modern world and also make it a better place to live in," Uzma shared.
"It is largely agreeable that Pakistan's current education system fails to create effective connections between literacy and technical and vocational skills, especially in a challenging, digital first 21st century.  While students emerge from IB programmes as multilingual thinkers who can comfortably live, work and make a difference in the world. This is the driving principle behind everything that IB World Schools do – education for a better world through communication, collaboration, creativity and critical thinking," she added.
The IB offers four high-quality and challenging educational programmes, designed to develop well-rounded individuals who can respond to challenges with optimism and an open mind.
Students start with the Primary Years Programme (PYP) from age 3, and advance through the Middle Years Programme (MYP) and choose their own pathway to university or a career through the Diploma Programme (DP) or the Career-related Programme (CP), completing their IB studies at around 19 years of age. Each of the four IB programmes PYP, MYP, DP and CP provides a detailed and developmentally appropriate curriculum or curriculum framework that is broad, balanced, conceptual and connected, to prepare students for higher education and the job market. Currently, 31 IB World Schools offer 48 IB programmes in the country.
IB programmes move beyond examination results, aiming at the holistic development of students, empowering them to take ownership of their own learning and helping them develop future-ready skills to thrive in a modern world. The IB philosophy gives all students the skills and capacity to thrive and learn beyond school.
Moreover, teaching methods cross disciplines so subjects are not taught in isolation. For example, a science subject also incorporates elements of other subjects. Teachers don't teach in isolation, allowing students to become well-rounded individuals despite what subjects they have taken.
Sharing insight on the program's rise in Pakistan, Uzma, said, "It is personally encouraging for me to witness an uptake in IB education in the country. There has been a significant growth of the IB World Schools in Pakistan since it was first offered in 1996. In the last six years alone, the number of IB Programmes has more than quadrupled. There are 31 IB World Schools offering 48 IB programmes in the country. While we are currently assisting 16 local schools through the candidacy phase, a procedure to ensure the school is able to handle IB learner requirements, before they can officially start providing IB programmes."
As per Uzma, the recent decision by the Inter-Board Committee of Chairmen (IBCC) Equivalence Committee to improve the conversion formula for IB students and bring it at par with Cambridge education is a significant milestone. "This development provides IB students equal opportunity to get into local medical and engineering universities, and we expect this to exponentially increase the general interest amongst parents and learners to pursue IB programmes. Overtime, Pakistan will have pupils who are independent learners and critical thinkers. These pupils will excel at any global university and will have the right skillsets to solve some of the problems plaguing the country today."