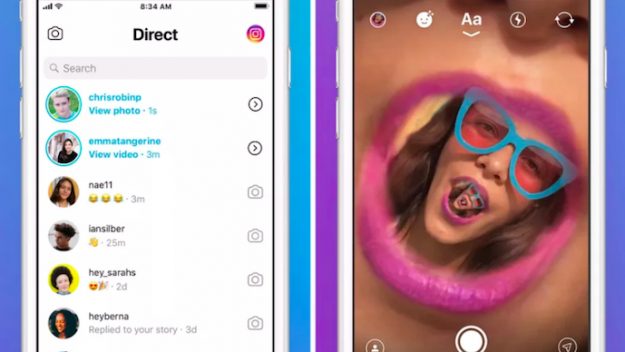 Instagram is soon going to launch its Direct message service standalone version called, 'Direct'.
It is quite apparent that the service is quite similar to Snapchat – another major social app popular amongst young users. The 'Direct' app opens into a camera so you can take a shot and send it directly to your contacts, friends, and followers.
Everyone knows that Instagram is a pictorial application.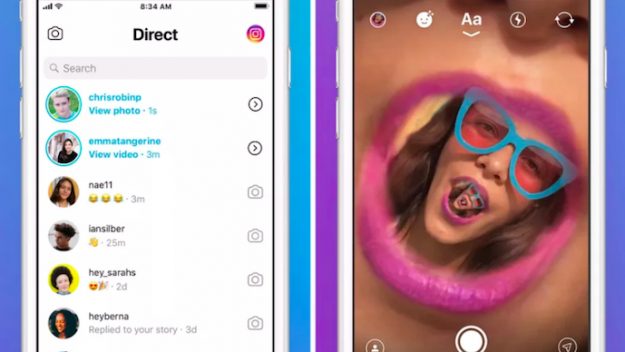 With Direct, they want to keep a similar approach. Currently, the app is only available in six countries, including Portugal, Israel, Turkey, Italy, Chile, and Uruguay. According to The Verge, it's the first step taken by Instagram towards potentially eliminating the message feature from the program completely.
Since the app is still in the testing mode, the features are still being discovered. Right now it is allowing the users to take and exchange photos, text, or video with one or a group of people.
Content shared through 'Direct' is only limited to this app.
It cannot be shared on Instagram, Twitter, or Facebook simultaneously. The content here also doesn't appear on location pages and hashtags.
While most people regard this new add-on as 'unnecessary', other's think it's quite useful and convenient.
According to a spokesperson for the company, "We want Instagram to be a place for all of your moments, and private sharing with close friends is an important part of that."
She further confirmed that they are currently in the testing mode and will soon be launching the app worldwide.
The spokesperson also highlighted how such ideas will help them to learn and grow with time to stay on top of the market.
If what she visions come true, Direct will soon join hands with WhatsApp, Snapchat, and Messenger as an interested messaging service.
A similar approach was taken by the Parent company – Facebook – back in 2014 when it launched a separate Messenger app and later forced the Facebook users to download the app as a standalone messenger service.
To justify, Mark Zuckerberg – the Co-founder, Chairman, and CEO of Facebook – emphasized how each app is designed to focus on providing one service efficiently and to improve the overall user interface with Facebook, this step was necessary.
With how it seems right now, Direct is following similar footsteps.
The Verge further described that Direct currently features three different screens: A profile, a camera, and an inbox. The app also gives direct access to the core Instagram app and back to Direct. It also features a few exclusive filters for the users to get started with.
Instagram further confirms that Direct will offer the best experience to the user by proving itself as the most reliable and fun camera-first, standalone application!
Contributed by: Mahi Afaq