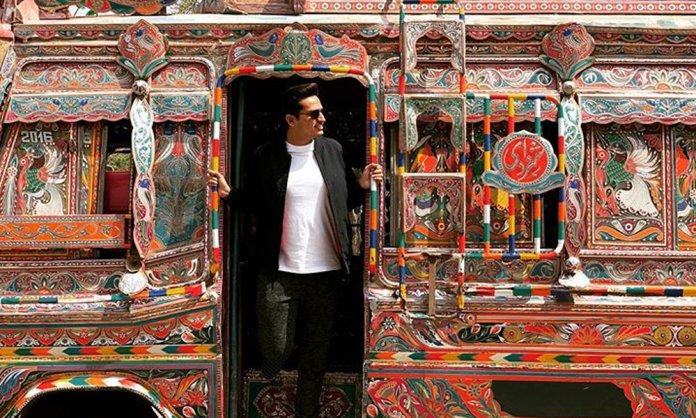 Over the years, social media has evolved at an exponential rate. What works one day, easily becomes outdated the next.
Various social media platforms that skyrocketed to success, later went out of fashion just as fast.
However, with that being said, tech gurus predict that Instagram has and will be changing the social media game forever; especially for businesses, brands and bloggers.
Particularly individuals, known as influencers or bloggers, are now developing an incredible Instagram presence.
One must admit that it's quite a shocker that how a minimalist, smartphone app for sharing photos has bloomed into a sprawling public diary. Every day, millions of people enthusiastically spill their thoughts, lives and moments into the captions all over Instagram.
These 'Instagrammers' have now made the application the coolest blogging platform.
However, what is drawing Millenials to Instagram? Is it just a hobby, a passion for life or the idea of developing a career out of it?
Ali Shaan, a business student at Shaheed Zulfikar Ali Bhutto Institute of Science and Technology (SZABIST), too turned to Instagram to kick start a blog with the handle AliShanFareedShalwani.
Just at its embryonic stage, the young user records a following of almost 16k followers. His Instagram profile exhibits a series of moments drawn from his life while traveling and enjoying gastronomical experiences.
As time will pass, I feel that by the end of the year I will be having 50+ followers. I already received PR packages and get approached by brands. So I am assuming more companies will contact to collaborate in the future.
However, Ali doesn't consider this field for its financial benefits currently.
It is more of a passion rather than a career for me. Consequently, I don't pursue this field merely for monetary benefits. During my life as a student, my friends used to feel inspired by me. And I wanted to continue spreading this positive image via my Instagram
A student of BSc in Psychology from Karachi University, Anum Zafar thinks otherwise.
In my opinion, if I blog in terms of credibility then it can lead me to various money making opportunities. One just has to be persistent if they're starting from scratch. I don't prefer going overboard. Just one step at a time.
Running her page 'KeepingupwithAnum', she seems to have a plan on how to stand apart from the rest.
 My plan is to continue being myself and come up with quality content for my followers. I've just started a month ago and have gained so much appreciation already!
However, Instagram is not just a platform for relatively young people. Some influencers on the platform are also 'mommy bloggers' who share real, unfiltered family moments. Consequently, a large number of moms follow mom-influencers for information, advice, and recommendations.
Mother of one and a business graduate of Institute of Business Management, Alefyah Hasnain runs lifeofmommyandb and now seeks to blog as a long-term profession.
However, she believes that Instagram blogging in Pakistan has limited financial benefits.
Blogging is in its infancy stage in Pakistan and therefore the financial benefits at the moment are quite limited. I do see it as a long term profession as all you need to do is keep writing about what you love that will keep attracting the audience
Her vision ahead for her page is also very clear.
As a mommy blogger the field is quite saturated, I plan on sharing activities and early learning ideas on my blog instead of bombarding the blog with a million baby pictures.
With this progress and a large number of influencers moving towards Instagram, the app has now become more like a live journal.
You don't read it for debate or argument, but to follow and know what prominent people are doing and feeling.
Stay tuned to Brandsynario for more updates.