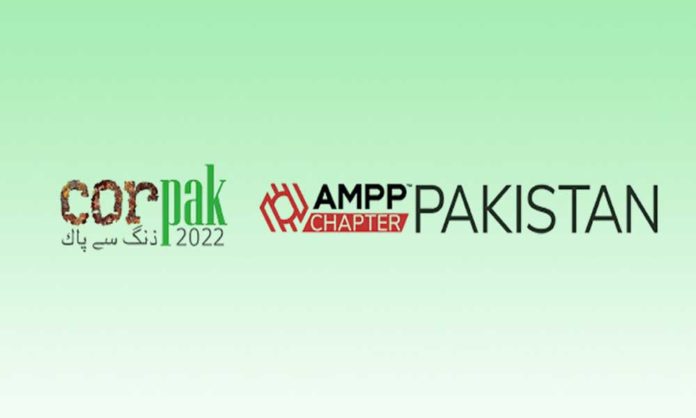 The 3rd AMPP Pakistan Chapter: International Corrosion Conference 2022 was recently held on the 27th of September, 2022 at Pearl Continental in Karachi. This prestigious forum was organized by InspecTest, a certified Integrated Service Provider, which also collaborates with the Association for Materials and Performance (AMPP) to engage industry experts in the proceedings.
Corrosion Pakistan (CorPak) is a pioneer of International Corrosion Conferences in Pakistan. It has resumed its activities after a few years' break due to the Covid-19 pandemic. The conference provides great opportunities to exhibit advancements and research, share ideas and experiences, as well as exchange important insights. Eminent speakers from across the globe attend the conference to make insightful presentations.
Speakers at the conference included Mr. Liao Haixue from Canada, Mr. Nizar Marjaba from Lebanon, Mr. Rob Haak from USA and Mr. LI Jinwu from China along with professionals engaged locally.
The conference provides networking opportunities and highlights the most effective strategies, concepts, and best practices for corrosion prevention and control. Key topics covered in this year's conference included internal corrosion, pipeline integrity management systems, and cathodic protection. MD SSGC, Mr. Imran Maniar, was the Chief Guest of the event. Vibrant stalls and booths were set up to display the latest products, services, and solutions like coatings, corrosion assessment & mitigation tools.
Highlighting the functions of InspecTest, its General Manager said, "InspecTest specializes in the areas of testing, inspection, reliability certification, and project execution. With offices in Lahore, Karachi, and Islamabad, InspecTest caters to the needs of major local and foreign enterprises all over Pakistan. It has a highly trained and qualified workforce, equipped with the most innovative technologies, to serve our clients and strategic partners with the highest standards of customer care and operational effectiveness. InspecTest is honoured once again to bring together leading members of the International Corrosion community for this conference. Not only is this a chance for us to share our expertise and knowledge, we continue to work towards raising the level of knowledge around combating corrosion in Pakistan."
AMPP brings together the world's leading corrosion prevention and protective coatings organizations with a vision to create a safer, protected, and sustainable world. In addition to corrosion and coatings, the association focuses on the future of materials protection and performance.