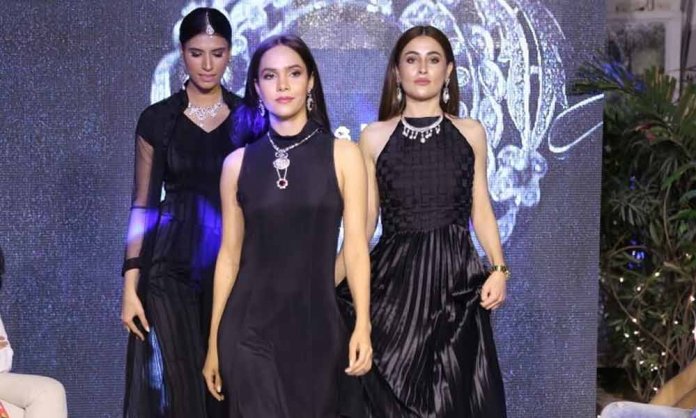 Jewelry is a part of our inheritance, we all know that. And, if there is one thing that is proudly passed on from generation to generation.
Since 2005, Inherit Fine Diamond Jewellery has been in the sphere by designing bespoke, exotic and timeless piece. Hence, the name defines what jewelry is for us Pakistanis. The cutting-edge, modern designs are created using exquisite and high-quality gems that are acquired from Pakistan and around the globe. The brand has been unique statement pieces that portray chic and elegance.
Inherit officially launched their designer jewelry on 2nd March 2018 at Café Flo. The entire evening was dedicated to the ageless statement pieces that Inherit has brought forth. We are sure the jewelry showcase has changed the game of diamond jewelry and how we perceive it.
The who's who of the glamour and fashion industry, including Frieha Altaf, HSY, Ahsan Khan, Nida Azwer and so many walked the red carpet and attended the showcase. The complete information regarding the latest jewelry pieces and Inherit was provided to the attendees.
It is a given that Inherits Fine Diamond Jewellery lived up to the hype and expectations pre-launch had created. A diamond is a girl's best friend, and we are certain many attendees wanted to get their hands on all those Inherit's diamond pieces right away. Inherit Fine Diamond Jewelry showcase was organized by Catwalk Event Management & Productions and the PR was Managed by Catalyst PR & Marketing.