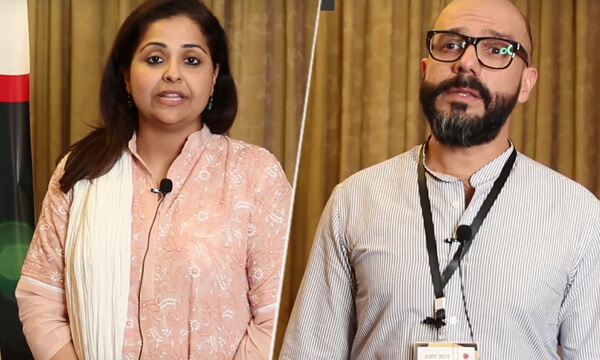 The advertising world has seen a shift in the trend of using traditional celebrities for brand endorsements. Companies are now directing their budget towards influencer marketing.
WHO IS A SOCIAL MEDIA INFLUENCER?
These are the people who have created a significant amount of social media following by creating content online that meets the interest of their target audience.
From YouTube, Facebook, Instagram, Twitter and now even TikTok, these influencers have accounts, blogs or vlogs to connect to a highly relevant audience.
THE DIFFERENCE BETWEEN A SOCIAL MEDIA INFLUENCER AND A CELEBRITY
By developing stellar careers, achieving feats and developing a presence on traditional media channels, stars become a household name which an influencer usually isn't.
Consequently, celebrity endorsements are roped in by brands due to the mass exposure they can generate. The target audience assumes that the product has weightage if a media darling is associated with it.
Meanwhile, an influencer targets a niche market and due to the fact they are more active in the virtual world, and influencers usually garner more engagement than celebrities.
Consequently, brands are running after self-made influencers who might have a smaller following than a star but they boast authenticity while generating a greater buzz and engagement.
ARE INFLUENCERS BECOMING A THREAT TO CELEBRITIES?
A research was conducted on Twitter in 2016  that revealed that 40% of the consumers bought a product after seeing it used by an influencer.
Over the years, brand worldwide are now moving towards influencer marketing to harness the power of social media within a highly targeted group of people.
Similarly, in Pakistan, brands like Maybelline, Total Parco, AlKaram, Emirates and have been spotted using social media influencers to make it big in the market.
https://www.youtube.com/watch?v=NmhNGh3G91Y
Recently, Pakistan Advertisers Society (PAS)  partnered with US-based Effie Awards, a prestigious global network recognizing effective marketing communication. The first jury round took place on the 15th and 16th of March at Marriott Hotel, Karachi.
Brandsynario asked a few jury members present at the session their opinion on the Celebrity Vs Influencer trend.
https://youtu.be/hf49Kfs0Ocw
Khadija Hashimi, Head of Corporate Affairs and Brand & Marketing, Standard Chartered Pakistan stated:
I still see a lot of celebrities out there. but I think it is the turn of influencers, especially to see what's happening across the boundaries. influencers are playing a key role especially with the millennials these days. It is a positive trend as long as we move towards the true influencers.
Humayun Farooq, Marketing Director – Health, Reckitt Benckiser Pakistan stated:
Now that the world has changed and I have seen it changing in the last decade and a half in front of me,  I believe influencers are much more real. They are the people the audience can relate to much much more than a celebrity who lives a life which is much larger that that of individuals, common people as you call them.

They are close to the hearts of people and that's where the shift is happening. It is going to happen even more in Pakistan in days to come.
Seems like both influencers and stars have their share of pros and cons when it comes to brand endorsements. Once brands can determine what works best for them, then the real deal begins.