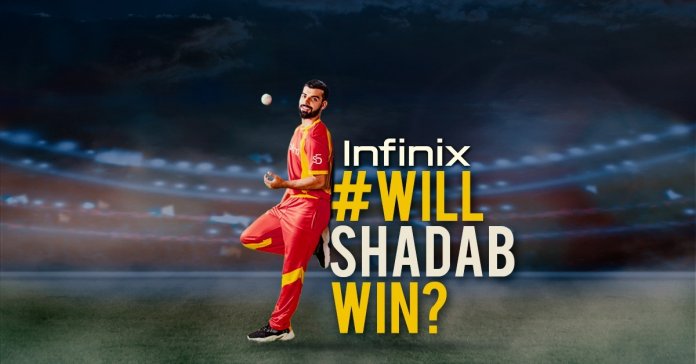 The greatest cricketing tournament in Pakistan has begun, and the PSL fever has gripped the nation.
The matches that have been played until now are certainly absorbing and entertaining by every measure.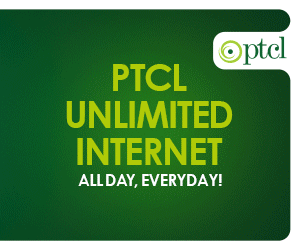 Standing out among the rest is the bright young talent that has restored our faith that if given a platform, the youth of the country has incredible talent.
This season, PSL teams have a squad of 18 members only. Unlike previous years, when the number was either 20 or 21.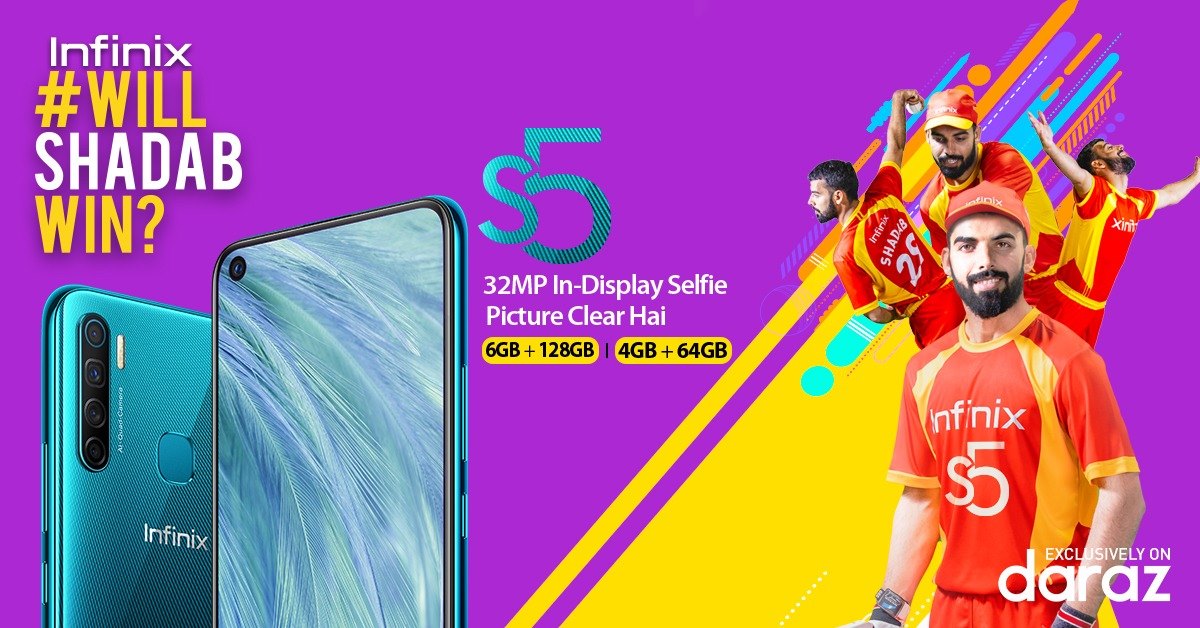 This will help emerging young players as many would-be getting chances. The likes of Shadab Khan, Hasan Ali and others have impressed one and all. We can't forget that the Champions trophy came on the back of the young duo's performances.
That is PSL's impact in the cricket field. That energy, combined with some exciting offers, PSL, is becoming the most hyped event of the year. Keeping in line with this national euphoria, Infinix has announced the "WillSHADABWin?" discount campaign, and the offer has added another thrill in the PSL season. Taking a young and talented Shadab Khan, they have come up with an amazing deal.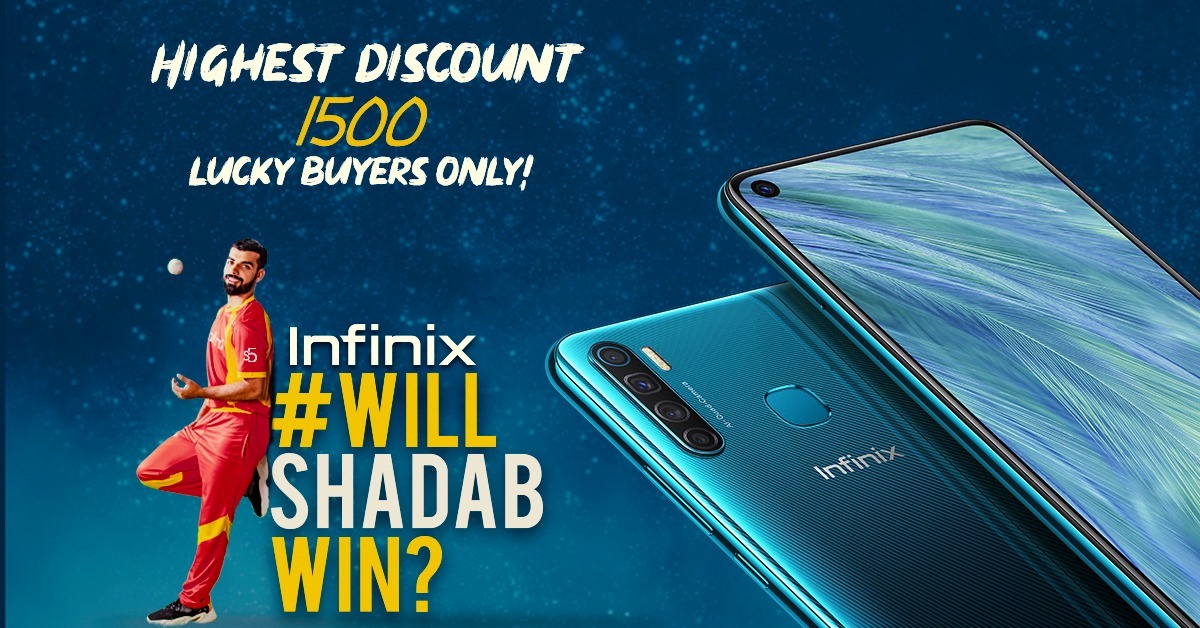 The campaign officially began on 18th February and you have until 22nd March 2020 to play the game and win with Shadab. All you have to do is log onto Daraz.pk and purchase your Infinix S5 (4/64GB or 6/128GB) on the actual price of Rs. 22,999 and Rs. 25,999 respectively. Remember, the more Shadab Khan wins with his team, the more discount you get!
The deal is simple. Customers win a discount of 300 rupees for every Shadab Khan's team wins. So, Shadab Khan had 2 wins as of now, and people who have already bought S5 will have the refund of Rs. 600 through Daraz according to the 2 victories of Islamabad United. What are you waiting for? The deal is getting more and more exciting as Shadab Khan and his team is performing well.
Hurry up! The first 1500 customers who buy Infinix S5 from Daraz.pk can avail of this offer. The campaign has already started. So, don't get late to onboard with this gravy train now. It is time to latch on to this deal as Shadab grabs on those severe chances at backward point.
Pakistan Super League perhaps is one of the most different leagues in the world. From the very beginning, all teams had to have one emerging player in the playing 11.  Like Lahore Qalandars in the shape of Haris Rauf has shown, that if the right model is followed, potential superstars can be found playing cricket in our galis. It is all about finding and nurturing them.
PSL is being held in Pakistan, the country is in a celebratory mood, we will see some pulsating matches in the next four weeks, and you can buy a terrific smartphone on the cheap…what more can one ask for?