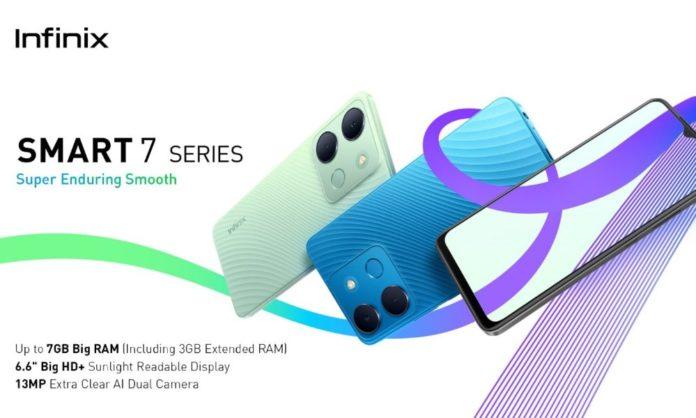 June 5, 2023, Lahore Infinix, the top-selling smartphone brand in Pakistan, has just released its SMART 7 series of smartphones, which are incredibly smooth and entertainment-savvy and start at just Rs 26,999. The SMART 7 is a powerful entertainment device with an increased RAM of up to 7GB and a sizable 6.6″ HD+ display that can be read in direct sunlight. At a starting price of Rs 26,999/-, the SMART 7 and SMART 7 HD are now available for purchase both online through Xpark and in physical stores around the country.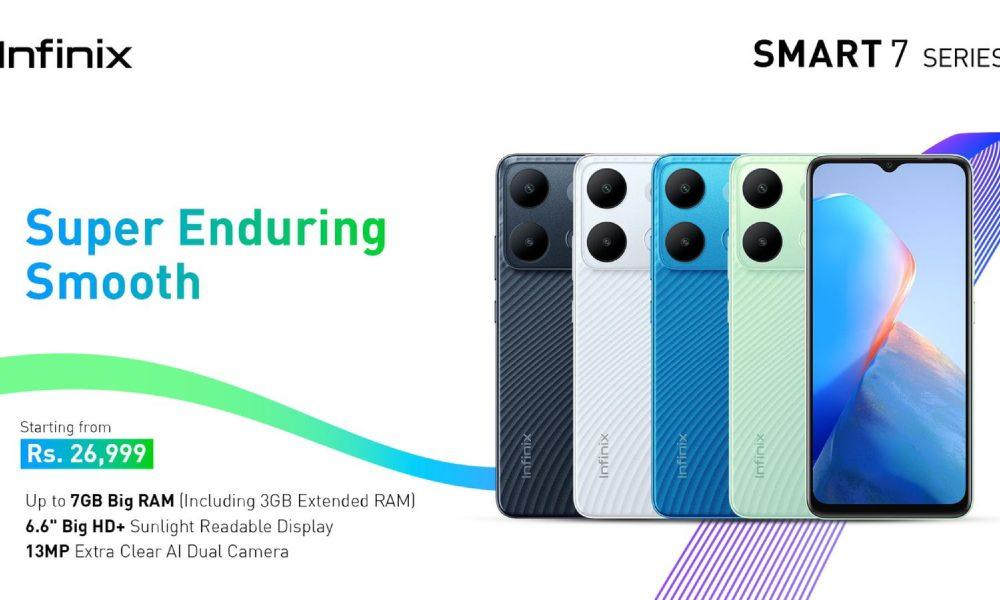 Users may multitask easily while navigating through their favorite applications, playing games, and streaming their favorite shows thanks to up to 7 GB of expanded RAM. allowing for the simultaneous operation of all entertainment outlets, creating a powerful experience. SMART 7's extended RAM has a total capacity of 7GB, but only 4GB of that memory may be expanded; SMART 7 HD also needs 4GB of extended RAM to run. The internal storage can also be increased by a microSD card up to 256GB.
Exceptional clarity and lively pictures are made possible with a sizable 6.6" HD+ sunlight-readable display, even in direct sunlight. No matter if one is streaming movies, playing games, or reading social media, they may all be expected to run smoothly and have eye-catching images. The CEO of Infinix, Mr. Joe Hu, commented on the introduction of the SMART 7 series, saying: "We have been wanting to design a smartphone specifically to cater to all kinds of entertainment needs and with SMART 7 series we have just succeeded in doing so." 
Additionally, the SMART 7 includes a 13MP AI camera with additional clarity that was created exclusively for photographers. Both the SMART 7 and SMART 7 HD are available on Xpark and in stores around the country for a starting price of Rs 26,999 only. They are also available in the majority of popular color combinations, including Peacock Blue, Polar Black, Coastal Green, and Iceland White.
Stay tuned to Brandsynario for more news and updates.