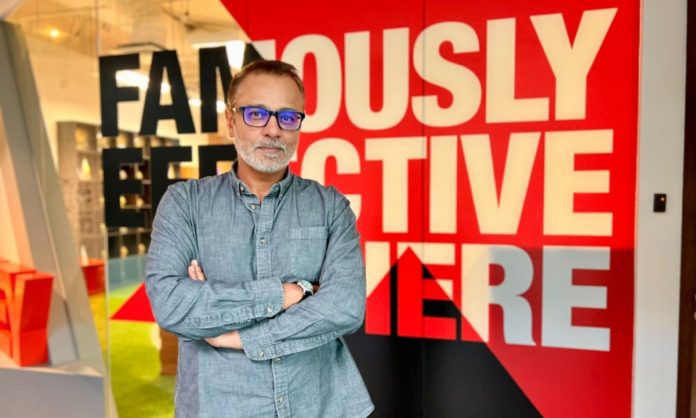 Welcome to our exclusive interview with Ali Belgaumi, the brilliant mind behind the financial success of Grey Group, one of the leading advertising agencies in the world. As the Chief Financial Officer, Ali's strategic prowess and financial acumen have played a crucial role in propelling Grey Group to new heights.
With an impressive track record and a deep understanding of the dynamic advertising landscape, Ali Belgaumi offers us a glimpse into the inner workings of Grey Group. In this candid conversation, we explore the man behind the numbers, his insights on the industry, and his vision for a thriving and innovative future for Grey Group. So, let's dive into the world of advertising finance with Ali Belgaumi.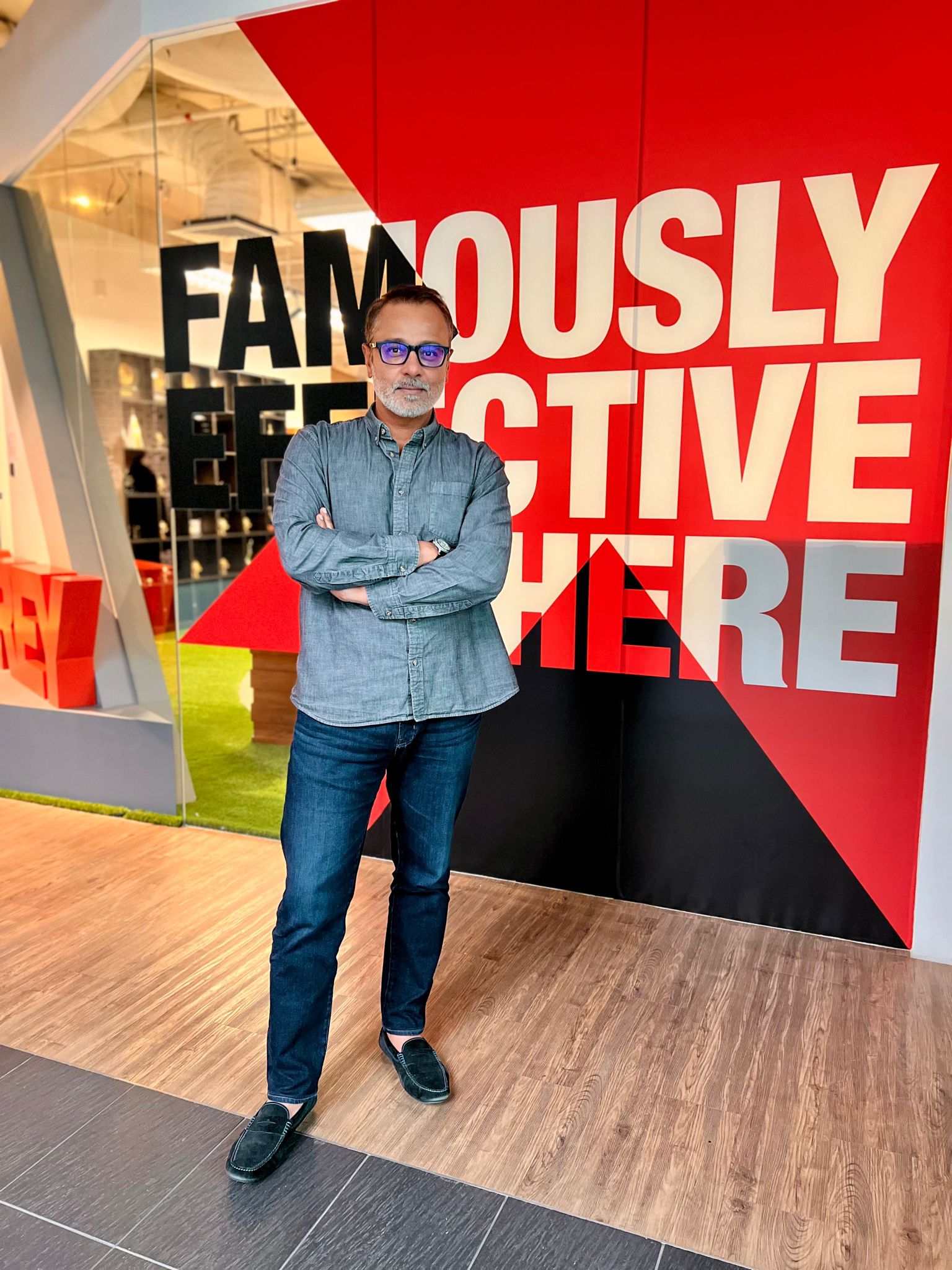 Ariba Raza: As the Chief Financial Officer of Grey Group for International Markets, how has advertising changed over the years?
Ali Belgaumi: Advertising has evolved significantly in recent years; driven by the rise of digital media and the increasing sophistication of consumers. Investment in digital advertising continues to grow exponentially across the international markets and is seen as an effective way to target consumers more efficiently. In addition, we have seen a move to more data driven activities as data becomes more readily available. In more recent years, Influencer Marketing has gained significant popularity as Brands partner with social media influencers to promote their products.
AR: What shifts do you anticipate in the future?
AB: The use of Artificial Intelligence in advertising will likely reshape the industry in coming years. As AI becomes more ubiquitous, its use in creating more targeted and personalized campaigns will increase as well.
AR: How has OpenAI influenced creativity and talent acquisition in the advertising sector? What are the current technology spending trends in the advertising industry and what areas do you expect to see significant investment and growth in the future?
AB: OpenAI's tools and technologies can be used to generate text, translate languages, and write different kinds of creative content. This can free up creatives to focus on more strategic and high-level work, and it can also help to improve the quality of advertising campaigns. In addition, AI can be used to analyze data and identify potential customers to create personalized ads that are more likely to be relevant and effective. OpenAI's machine learning has the potential to improve the way that advertising is measured and evaluated to track effectiveness of advertising campaigns, and it can also be used to identify which ads are most likely to drive conversions. In terms of technology spending trends, I foresee investment in data, personalized advertising, and harnessing the power of AI. The recent partnership between WPP and Nvidia to build AI tools is testament to the increasing importance of AI in providing digital content more effectively and efficiently.
AR: What is the current size of the advertising industry in terms of financing and how do you foresee its future growth?
AB: In 2022, the global advertising spend witnessed substantial growth, reaching an impressive $686 billion, a significant increase from $650 billion in the previous year (2021). This growth is being driven by several factors, including the increasing popularity of digital advertising, the growth of mobile advertising, and the rise of social media. I foresee the advertising industry continuing to grow in the future. The rise of new technologies, such as artificial intelligence and virtual reality, is opening new opportunities for advertisers to reach consumers. Additionally, the increasing globalization of the economy is creating new markets for advertisers to target.
AR: What are Grey Group's plan in Pakistan?
AB: WPP and Grey Group view Pakistan as an important emerging market. We will continue to invest in the market to ensure we are providing world class services to our MNC and local clients. We continue to provide a full suite of services and capabilities to all our clients in Pakistan.
AR: What are the advantages and disadvantages of integrated and specialized markets in advertising?
AB: Global advertising networks market strategy differs based on their needs to provide services to their clients. Capabilities in each market are driven by the inherent strengths in each market and the needs of clients. Grey Group has always viewed its studios around the world as a holistic and borderless collective of creative professionals. This enables our clients to access our capabilities seamlessly across the world. We do not view our studios as standalone entities but rather a seamless global organization creating Famously Effective work to drive our client's business.
AR: How do you navigate challenges in diverse regions and ensure effective management across markets?
AB: We operate in a symbiotic partnership as "one Grey"across our global studios. This approach enables us to work efficiently and collaboratively.
AR: How has data analytics evolved within Grey Group and how do you leverage insights for strategic decision-making?
AB: Grey Group has leveraged the immense data capabilities at its disposal via WPP. In addition, we continue to invest in talent that can leverage insights and create Famously Effective work for our clients.
AR: How does Grey Group approach sustainability and responsible practices in advertising?
AB: Grey Group is committed to working with our clients to create ethical and transparent campaigns that respect the privacy of consumers. We continue to work with our clients and WPP to promote sustainable practices within our organization and in the creation of our campaigns on behalf of our clients.
AR: What is Grey Group's strategy regarding acquisitions and how do these decisions align with company objectives?
AB: All our M&A and strategic growth initiatives are intrinsically aligned with our global objective of creating Famously Effective work that drive our client's business.
AR: How has Grey Group adapted its strategies for social media and influencer marketing campaigns?
AB: Grey Group is committed to investing in world class talent and in our agencies to develop campaigns that deliver business results for our clients. Social and influencer marketing is one of the areas we have invested through M&A, talent acquisition and leveraging WPP's capabilities to ensure integrated campaigns for our clients.
AR: How do you manage risk within Grey Group's international markets?
Grey Group has stringent compliance standards that have been developed in conjunction with WPP. The Grey International team works closely with our studio leadership to ensure we manage and mitigate any and all risk by adhering to our standard operating procedures.
AR: How do you foster collaboration between different departments in Grey Group?
AB: At Grey Group, we share a singular objective to create world class Famously Effective work for our clients. We do so in a seamless borderless way that promotes collaboration and capability sharing across all our studios.
Stay tuned to Brandsynario for the latest news and updates.