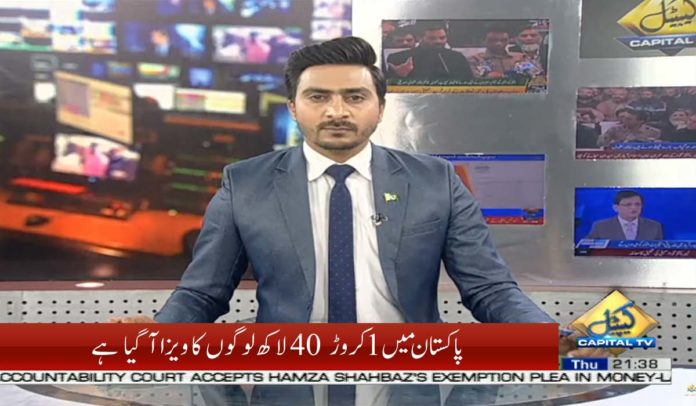 We have seen more than 750,000 educated Pakistani youth moving abroad to avail better opportunities. But as the new year has started, we are seeing millions of Pakistanis getting VISA as easy as learning abcd? Several news channels are covering this news and the number has jumped to 14 MILLION VISA being issued to Pakistanis and everyone is just too curious to get theirs.
It is almost a dream of most people living in Pakistan to attain a VISA. Don't worry, we've all been there! As per the sources, now getting a Visa is going to be faster than ever. The Visa application process is a long and difficult one, yet it is strange to see that such a huge population got an instant visa with such ease.
People are curious to know the process and more about this visa. It is a hot topic of discussion on Twitter. However, no one can find the real reason behind it.
Check this out!
Hain? Ye kia hai, kis kis ka visa agaya hai? Mujhe bhi de do visa 🙄 pic.twitter.com/qqlnoL2DYw

— Oh, Lady Mania! (@OhLadyMania) January 13, 2023
Oh my GOD itne saare visa
Ye scene kiya kiska visa arha hai mujhe bhe chaiye yaar ye tou pic.twitter.com/L1YSh2YiAj

— SheikhSpeare (@sheikh_oye) January 13, 2023
Ye kia scene hai?? Allah kary mera VISA bhe agya ho.🤭 pic.twitter.com/7ySwzHuLQ2

— JahanZaib (@JahanZaibb_) January 13, 2023
Ye kia scene hai bruhh sbkaaa visa a gyaaa.
Mery ko v chahiyee 🤪 pic.twitter.com/PSfIaEiMum

— M Usama Khan (@uxamaakhan) January 13, 2023
Yh VISA wala kia scene chl rha h aaj kl jo viral ho rha h?
Ksy or kin ka VISA aa rha h?🤔
Anybody know about it? pic.twitter.com/HqFqVTsONp

— Talha Abubakar (@talha_abubakar4) January 13, 2023
What we have heard from the sources is that this will put an end to all your "getting a Visa" problems. It will be so quick, short, and simple that millions of Pakistanis just might not believe it at first. You will be having access to everything on your phones. Stay tuned with us to find all the answers to the most trending questions about visa in Pakistan circulating now.
Any guesses? Let us know in the comments below.