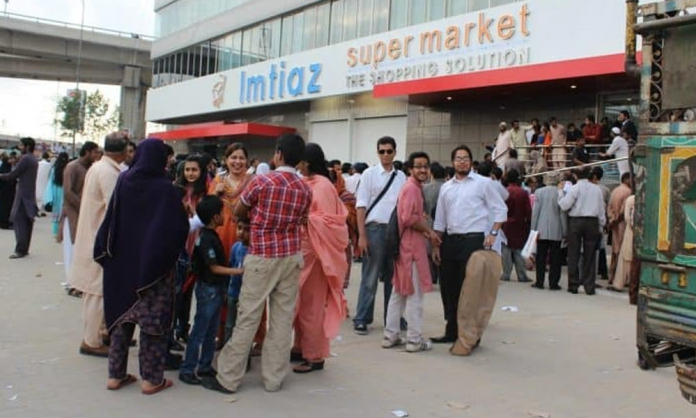 24th April 2020 Update: As many as 6 superstores have been sealed in Karachi for violating SOPs issued by authorities to encourage social distancing in superstores to prevent the spread of the novel coronavirus!
Reportedly, authorities shared that these superstores were also over-charging customers as well.
These stores include:
Imtiaz Super Market in Gulshan-e-Iqbal
Imtiaz Super Market in Bahadurabad
Imtiaz Super Market on Tariq Road
Naheed Super Market on Shaheed-e-Millat Road
Chase Up on Shaheed-e-Millat Road
Bin Hashim Superstore on University Road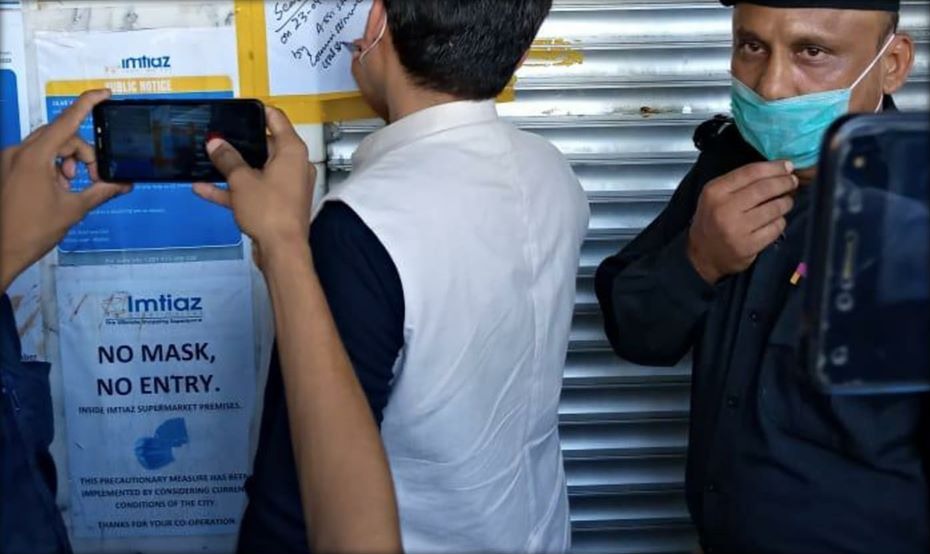 These stores were sealed by respective deputy commissioners on the directives of Karachi Commissioner Iftikhar Shallwani.
Commissioner Shallwani had asked them to ensure strict implementation of price control regulations and social distancing directives.
Gulshan Town Assistant Commissioner (AC) Ali Gopang said that this was the second time they had sealed the supermarket chain's stores. "Repeated warnings were given to the Imtiaz Supermarket ever since the sealing of their Gulshan branch earlier this month for the first time. No one was observing social distancing there."
Shallwani said they would seek proper affidavits from the sealed superstores before allowing them to reopen.
---
---
---
Feb 2020: Sindh Food Control Authority has imposed a fine on the Imtiaz Super Market chain for poor cleaning conditions and selling of expired soft drinks and unhygienic meat.
According to reports emerged on a private TV channel, the Sindh Food Control Authority's team conducted an inspection at the DHA branch of Imtiaz supermarket on January 24th.
During the raid, the food officers found a bulk quantity of unhealthy meat on the freezers of DHA branch. The team, on the store, also found cans of soft drinks that were out-of-date.
An official of the food authority told the media that the supermarkets stored bulk amounts of chicken and mutton for selling purpose and the condition of the meat stocked was smelt bad.
The authorities of the superstore have been fined thirty thousand rupees and were directed to improve cleaning condition within seven days; otherwise, strict action would be taken against them. The food authority will also make a check-and-balance after the deadline.
The Imtiaz Super Market is one of the biggest retailing store corporations that operates as a chain of supermarkets, discount department stores, and convenience stores.
Be safe and stay tuned to Brandsynario for more news and updates.
Source: SFA