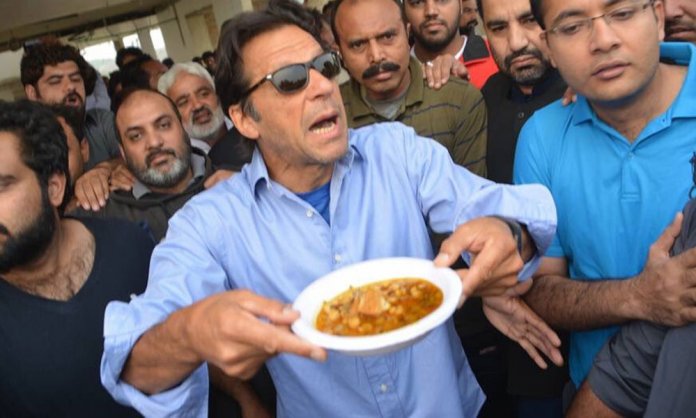 We all have considered Imran Khan as our hero at some point in our life. Whether it be the 90's World Cup or his philanthropy work for the needy ones, IK has been an icon and role model for the youth for decades.
However, a recent video of Imran Khan eating is going viral, for the wrong reasons! While enjoying a small meal at Dunkin Donuts, Khan Sahab was enjoying his coffee and pizza, everything seemed to be great until someone shared a video of him actually eating it.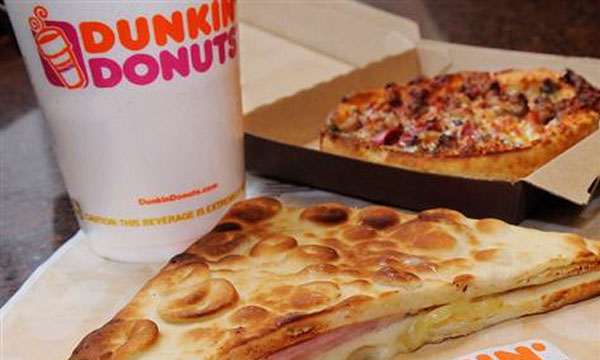 In the video, we see IK dipping his 'pizza' in the coffee and enjoying it to every last bite. We kid you not! Though it, is difficult to make out if the item is actually a pizza, the person who recorded it certainly says it is so.
Throughout the years, we have heard and tried weird food combos all our lives, however, this is something which seems to over everyone's head! From Nihari and rice to biryani and ketchup, not to forget egg with mayo, we have done them all!
Social Media Reacts to IK's New 'Pizoffee' Combo!
IK left some people shocked with his new combo!

Whereas others expressed how they can relate it to real-life experiences…

Some could not resist taking the opportunity to take a dig at the opposition!


Then… there were the believers!


At day end, it's completely okay to like something others may not. Being different makes you stand out and if it gets people to notice you then being different is a good thing!
So, Iman Khan Sahab, we hope you enjoyed your meal.. 
Stay tuned to Brandsynario for more news and updates.