The economic impact of COVID-19 is creating more waves in the country than the actual number of cases themselves as provincial governments continue to implement lockdown protocols. The Government of Sindh seems to be leading the way in pushing for more stringent measures to safeguard public health. Anchor Kamran Khan recently spoke on the plight of the transport sector as one that has been deeply impacted by the crises, specifically ride-hailing services.
Should online ride-hailing services, Careem and Uber be allowed to operate?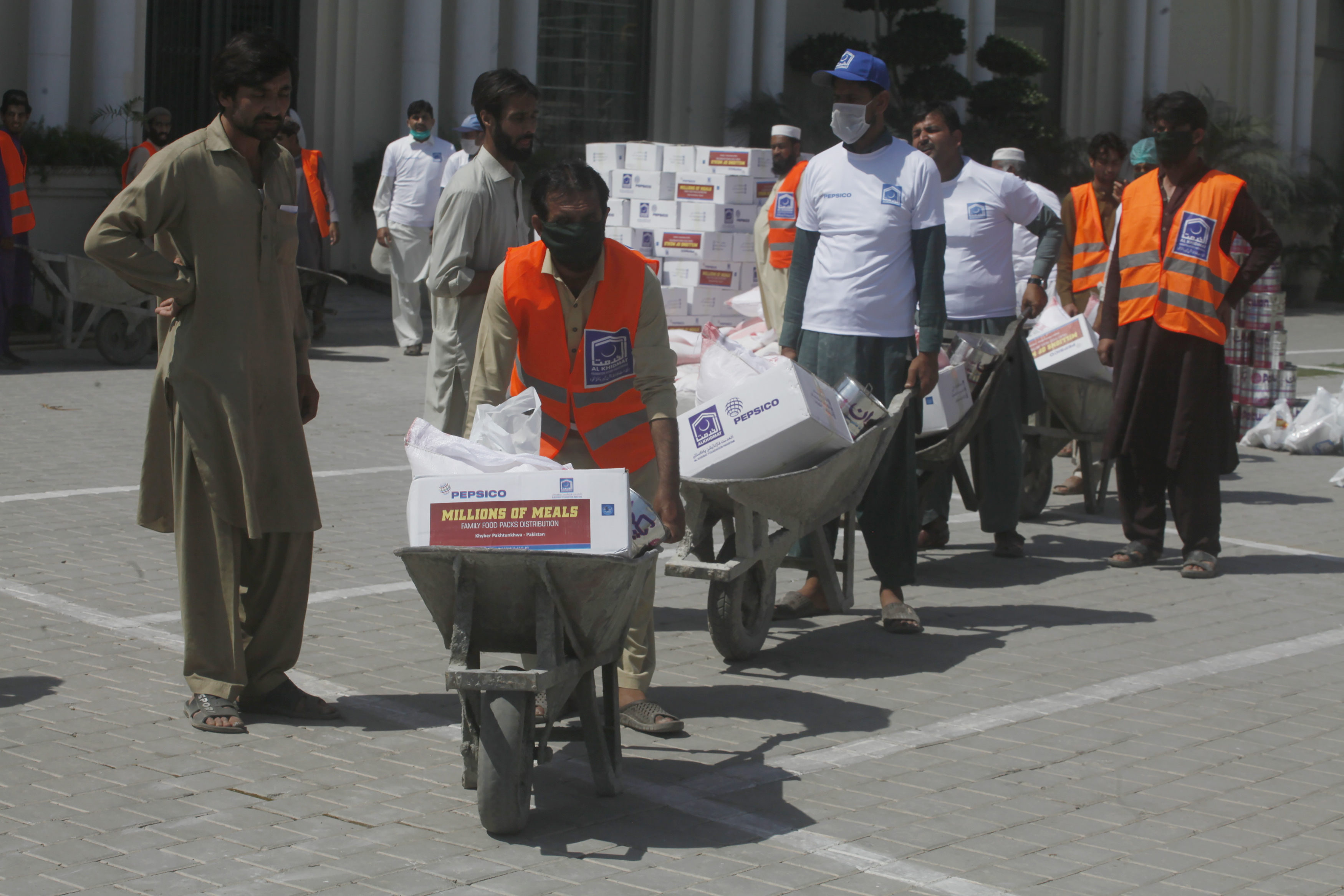 First online ride-hailing services, including Careem and Uber, are operational in major cities of the country, including the federal capital, with strict SOPs in place. However, the Sindh Government has not yet allowed these services to operate in the biggest city in the country, Karachi.
The companies recently wrote to Chief Minister Murad Ali Shah to request the resumption of their services to help generate economic activity. At the same time, safeguard public health interests through the use of personal protective equipment by customers and drivers.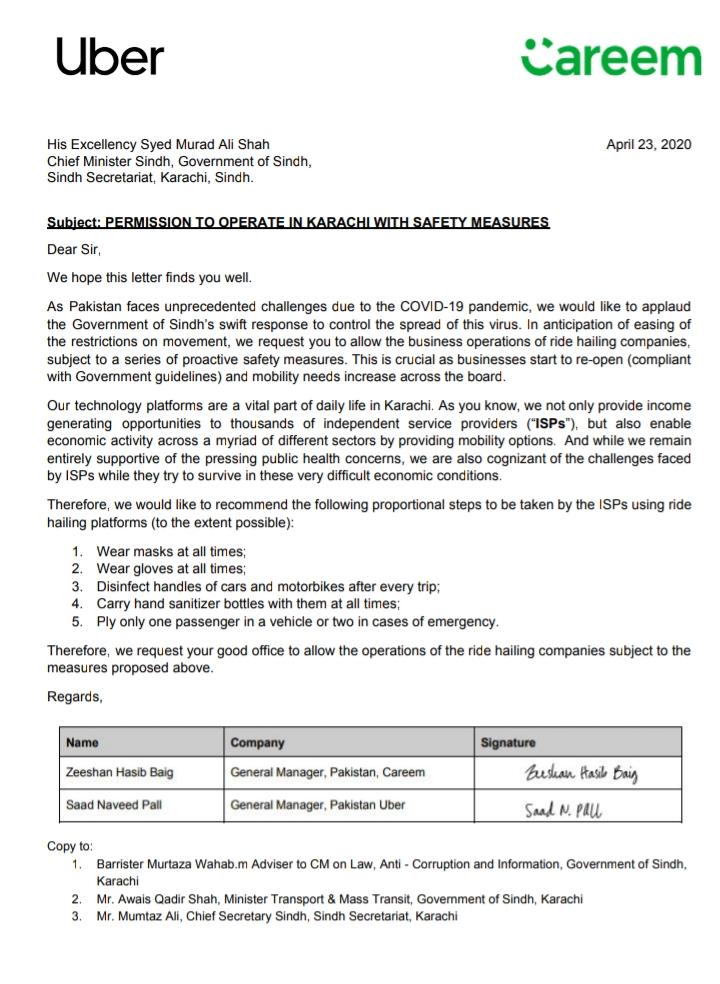 However, their request seems to have fallen on deaf ears, as a recent notification on 10th May by the Government of Sindh has disallowed all public transport in the province.
After both companies closed their operations throughout the city post lockdown orders of the Sindh government, the staff of essential services, especially paramedical staff, many of whom do not have personal vehicles, are now feeling uncertain about how to commute to hospitals and finding it challenging to travel.
Some influencers also took social media to express their concerns.
Rickshaws and taxis are operating without any SOPs or implementation of lockdown but what about ride-sharing services like Careem and Uber when they are talking about SOPs. @murtazawahab1 @sindhcmhouse @saeedghani1 pic.twitter.com/exMUYDmyxe

— UMAIRICA (@Umairmirza) May 10, 2020
Dear @BBhuttoZardari please do reconsider allowing taxi hailing services to resume with the right protocol. They employ thousands of daily wagers. pic.twitter.com/jwLHorxgpS

— Sundus Rasheed (@SundusRasheed) May 9, 2020
ایس او پی پر مکمل عمل درآمد کے باوجود uber اور کریم سے وابسطہ لاکھوں لوگوں کے روزگار کو بچانے میں دیر نا کیجائے ۔ @SaeedGhani1 @murtazawahab1 pic.twitter.com/2ZZmfKAq27

— Faysal Chaudary (@Faysal_Chaudary) May 9, 2020
Many health professionals & those whose work was categorized under essential services, in the initial days of the lockdown, spoke of their inability to get to work. Many people don't own private vehicles or cannot drive, need transport for emergencies. https://t.co/tPTPe4TZqP

— Farieha Aziz (@FariehaAziz) May 9, 2020
While it can be debated that reopening public transportation even with proper SOPs might be challenging to implement, the opening of online taxi services will help not only paramedical staff travel to and from hospitals but also create much-needed income for their drivers who earn their wages daily, while at the same time maintaining social distancing protocols in their vehicles.
Stay tuned to Brandsynario for the latest news and updates.