Superstar Iman Ali may have been away from the screens for a long time but she is back with a bang after recently being seen on a talk show "Say It All" hosted by fellow model Iffat Omar.
She spoke about her late father, how she began her modelling career and then entered the film and drama industry. Iman Ali also mentioned the struggles and obstacles she had to cross during her career.
View this post on Instagram

The supermodel turned actress Iman Ali surely has caught unwanted attention from social media users after some of the controversial remarks she made on the talk show.
On talking about the comparison of yesteryear's modeling industry from the present, Iman Ali mentions,
"I mean i am still Higher paid than alot of models who are working today"
She further commented on the models in the industry today and added that,
"Before models were intelligent, nowadays anyone can be one. I'm not being an elitist but also the way that they speak, Their Basic General Knowledge is just not so…"
Wow! Talk about a no-filter approach by the diva!
Iman also claims that she has been offered 90% of the films that have been made in Pakistan but she has refused them all saying she does not like any of the scripts at all!
Keeping Lollywood aside, the supermodel adds that she also received an offer from SRK for the role in Races that was later played by Mahira Khan after Iman refused the role. Ahan! So it seems like no script is good enough for the star!
She also believes she has a very good grasp on Urdu speaking, infact much better than the rest. She feels that she has not been appreciated for the versatility she has played and even called out to the public for hating on her roles!
Later on, during the talk-show, there was a segment where Iffat showed her pictures of different celebrities and asked what they would be if not actors.
Iffat showed her a picture of Fawad Khan on which Iman Ali said:
"He was a rockstar and he was not very good at it, he used to tell very stupid jokes so maybe he would have ended up as a failed stand-up comedian!"
On Humayun Saeed, she said, just going by his looks he could be a "dhoodh dahi bechnay wala!" Further on she mentioned that Mahira Khan should have remained a VJ, "She was really good at that."
However, when asked about Punjab Nahi Jaungi actress, Mehwish Hayat, Iman Ali answered,
"She should have been a cosmetologist's assistant!"
Ooooh! Talk about an indirect hit at the actress.
The comments she has passed on different actors from the fraternity has caused quite an uproar with her followers and people have criticized her for it.
While some schooled her on being negative, others reminded her about lifting others instead of degrading them!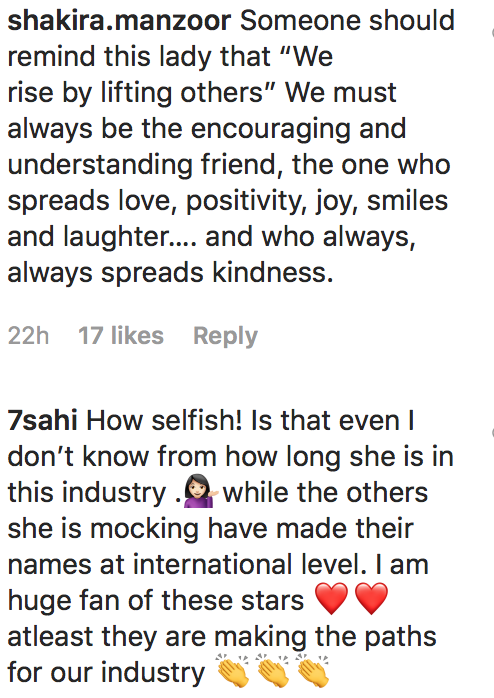 Other followers called her out as being "Jealous!"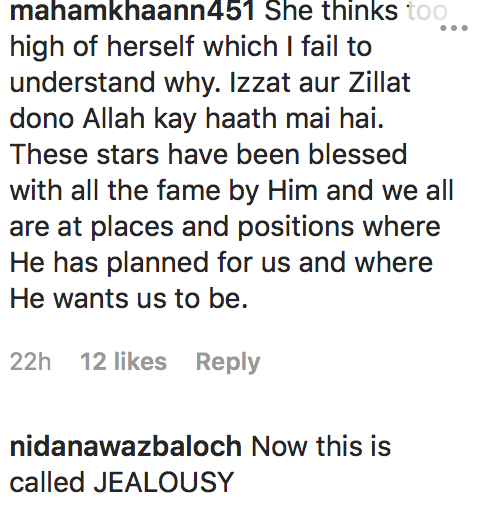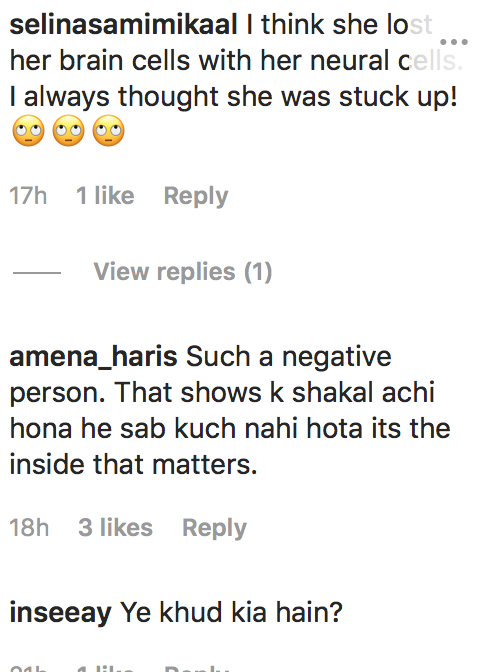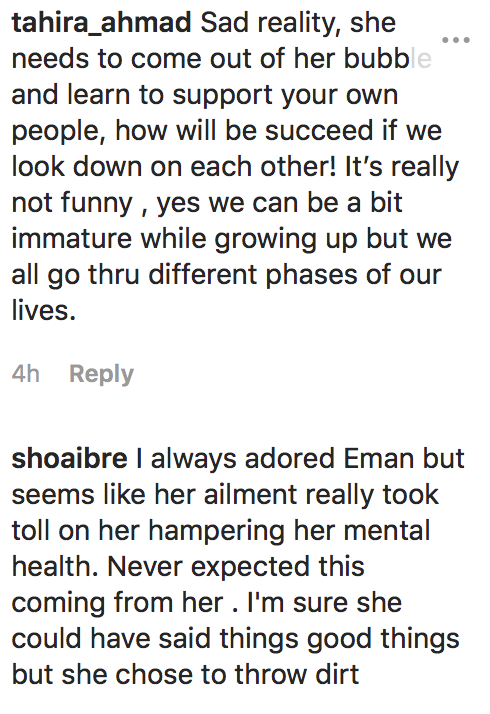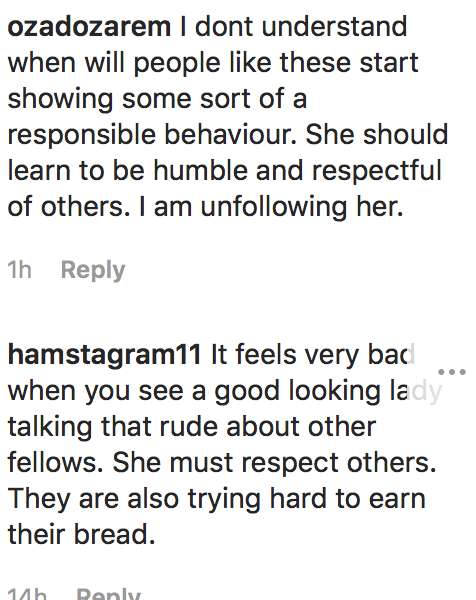 Some reminded the diva about nepotism in the industry and why she shouldn't be passing out rude remarks on others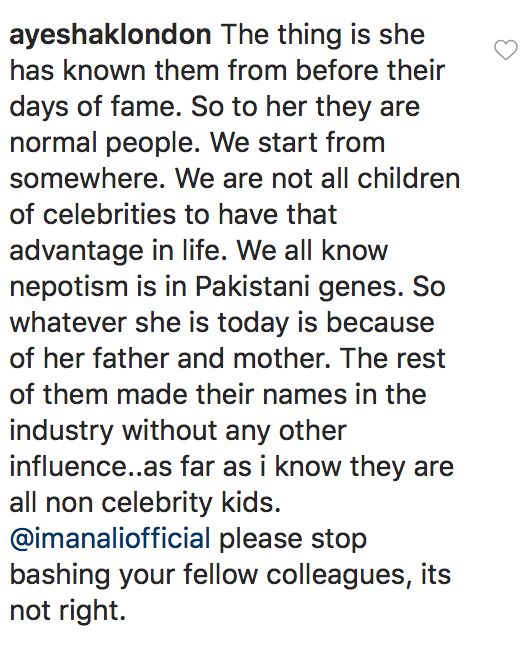 Watch Iman Ali's complete interview here:
Follow Brandsynario for the latest news and updates.