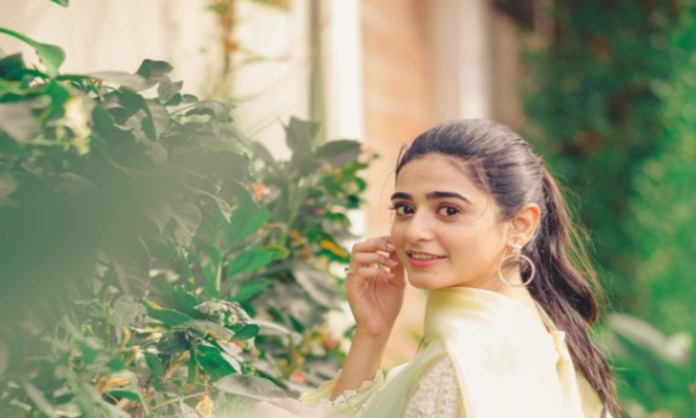 Pakistani actor Sehar Khan made a candid revelation about her dating preferences, sparking both laughter and discussion.
Hosted by the versatile actor Imran Ashraf, the 'Mazaaq Raat: Season 2' became a platform for the 23-year-old actress to openly share her ideal partner's qualities, which came down to height preferences.
Khan responded promptly, stating that she prefers men who stand at least 5'9" to 6 feet tall. Imran Ashraf couldn't help but mimic Khan's specificity even in her innocence.
The show's team playfully teased Khan for wanting to marry a tall man, jokingly asking if she aimed to make him clean ceiling fans.
Sehar also opened up about various aspects of her life, including her career, personal life, and future projects. She also revealed that marriage isn't on her radar at the moment due to her busy schedule.
Imran Ashraf, making a stellar debut as a show host on August 14, 2023, took over the reins of "Mazaaq Raat" after Vasay Chaudhry's departure following a successful seven-year run. This transition marked the beginning of a new season, featuring a revamped "Mazaaq Raati" team.
The former show, hosted by Chaudhry, boasted a team that included Qaiser Pia, Akram Udaas, Iftikhar Thakur, Ayesha Shakoor, and Aoun Ali Khan. However, the original team faced controversy when a joke about overseas Pakistanis made by comedian Qaiser Pia resulted in backlash. Guest Sara Neelam's remarks further fuelled the controversy, ultimately leading to the team's replacement.
While "Mazaaq Raat" has always been known for its humorous and satirical content, it is not without its share of controversies. Even Imran Ashraf faced criticism for a recent incident in which he was accused of trying too hard and inadvertently disrespecting one of his guests, Usman Mushtaq, over the topic of nepotism.
What do you think of Imran Ashraf's new endeavour? Let us know in the comments!
Stay tuned to Brandsynario for the latest news and updates.