The coronavirus has left us all in a gloomy daze. This quarantine has started taking a toll on both children and adults. Parents are slowly running out of fun activities for their children to kill time. Virtual apps and online learning have been a savior, but that too can only help for a bit. Fortunately, IKEA has recently released a campaign to help children get rid of their boredom using household furniture!
IKEA Russia has got you covered this quarantine. The retailer's latest campaign for the lockdown era brings old-school childhood play into modern homes. The creative agency behind the fun campaign is' Instinct.' It includes a series of IKEA instructions on how to make tents, forts, and castles indoors; Bringing adventure to children stuck at home due to the COVID-19 pandemic.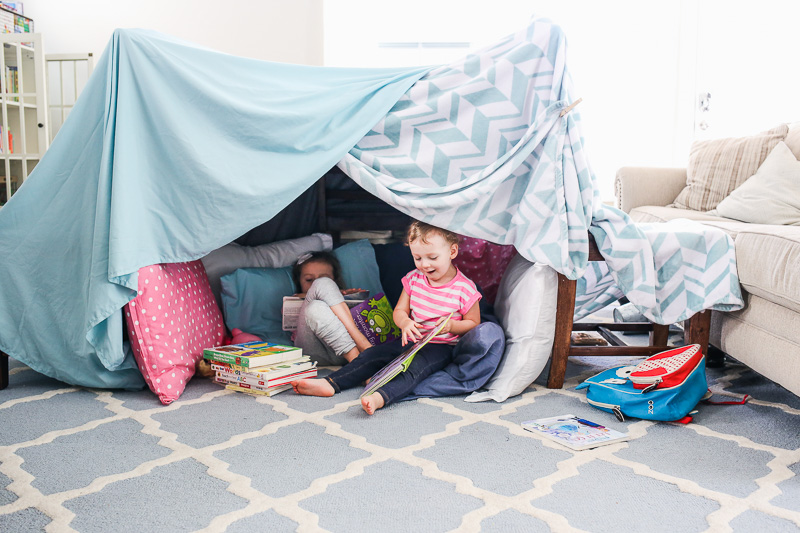 The best thing about this campaign is IKEA shows parents how they could use everyday household items for an adventurous time. Blankets, clothes pegs, bedsheets, dining table chairs, and your regular sofa are being used most creatively!
Here are six forts you can build using furniture at home!
1. Castle
A coat hanger, chairs, pegs, sheets, and a few pillows are all you would need for this impressive castle. Add some fairy lights to make it add a magical touch!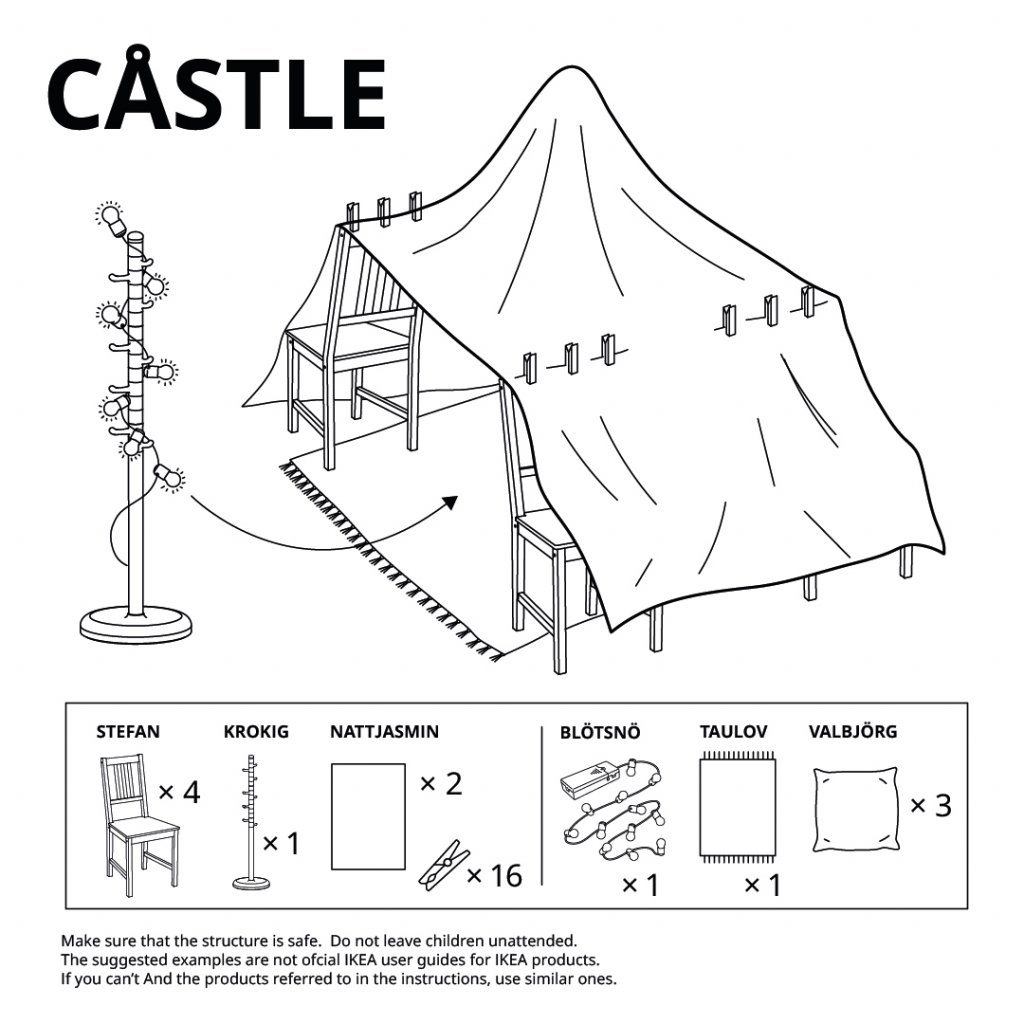 2. Wigwam
Wouldn't you love to spend some me-time in this cute teepee tent? I'm pretty sure some parents would want to spend an hour or two relaxing inside for some peace of mind!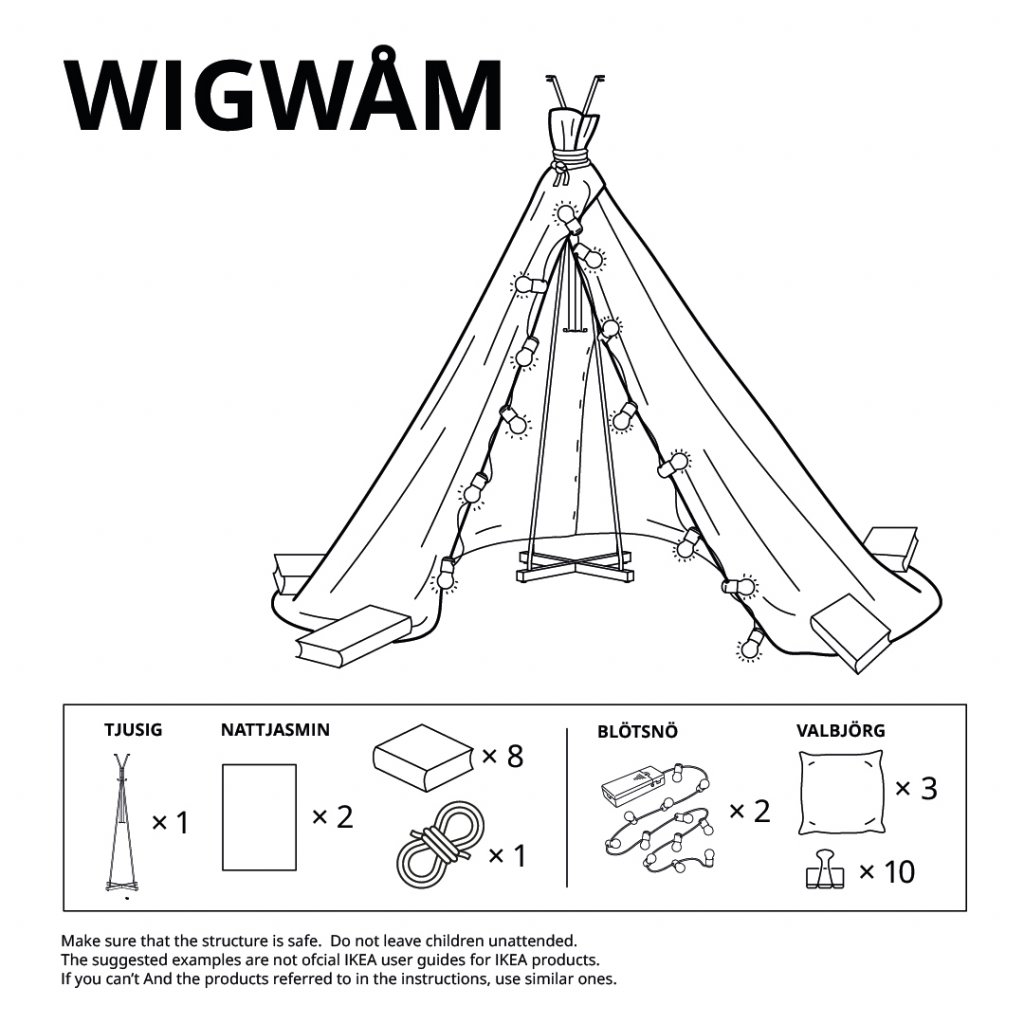 3. Cave
This inevitably brings some fond memories back! IKEA is calling it a cave; kids would surely love it as their secret hideaway spot.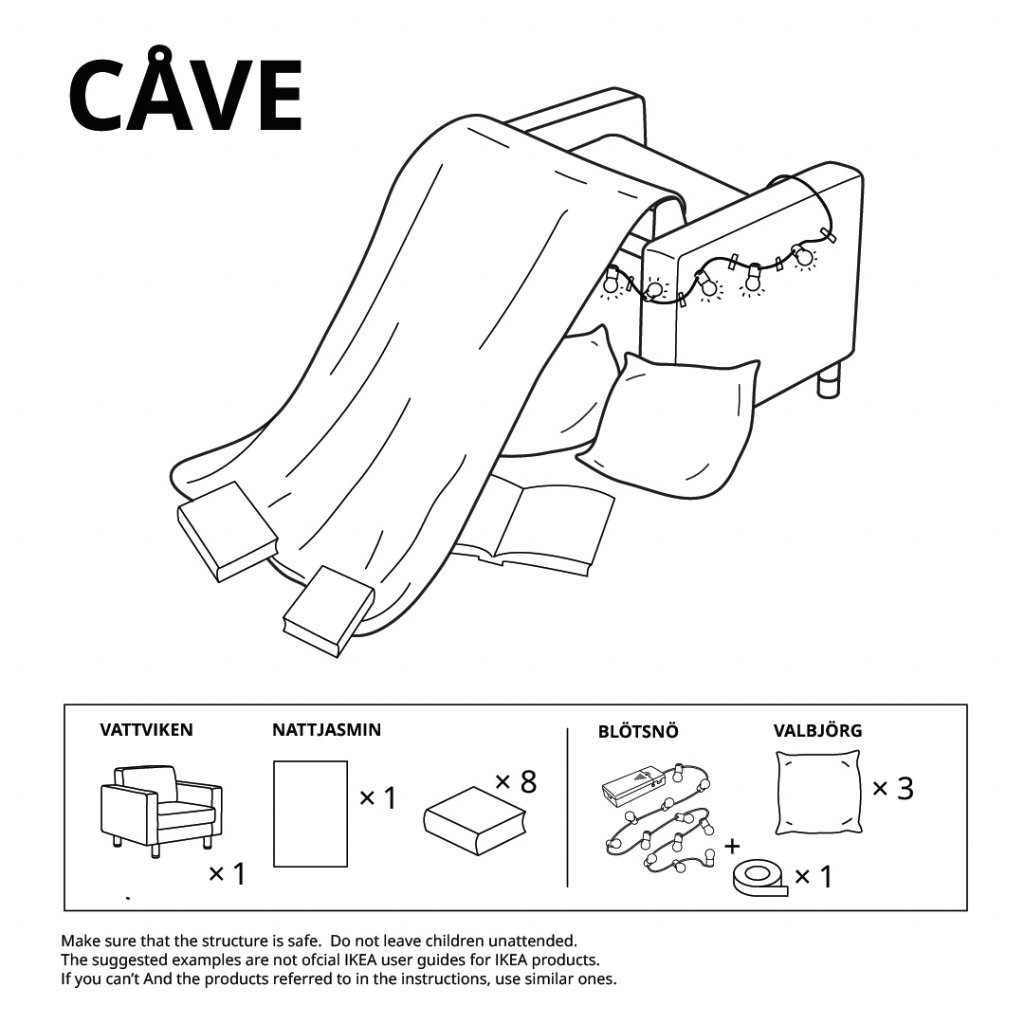 4. Camping Tent
Since the quarantine has us all locked up indoors, why not bring the outdoors to us by building this camping tent?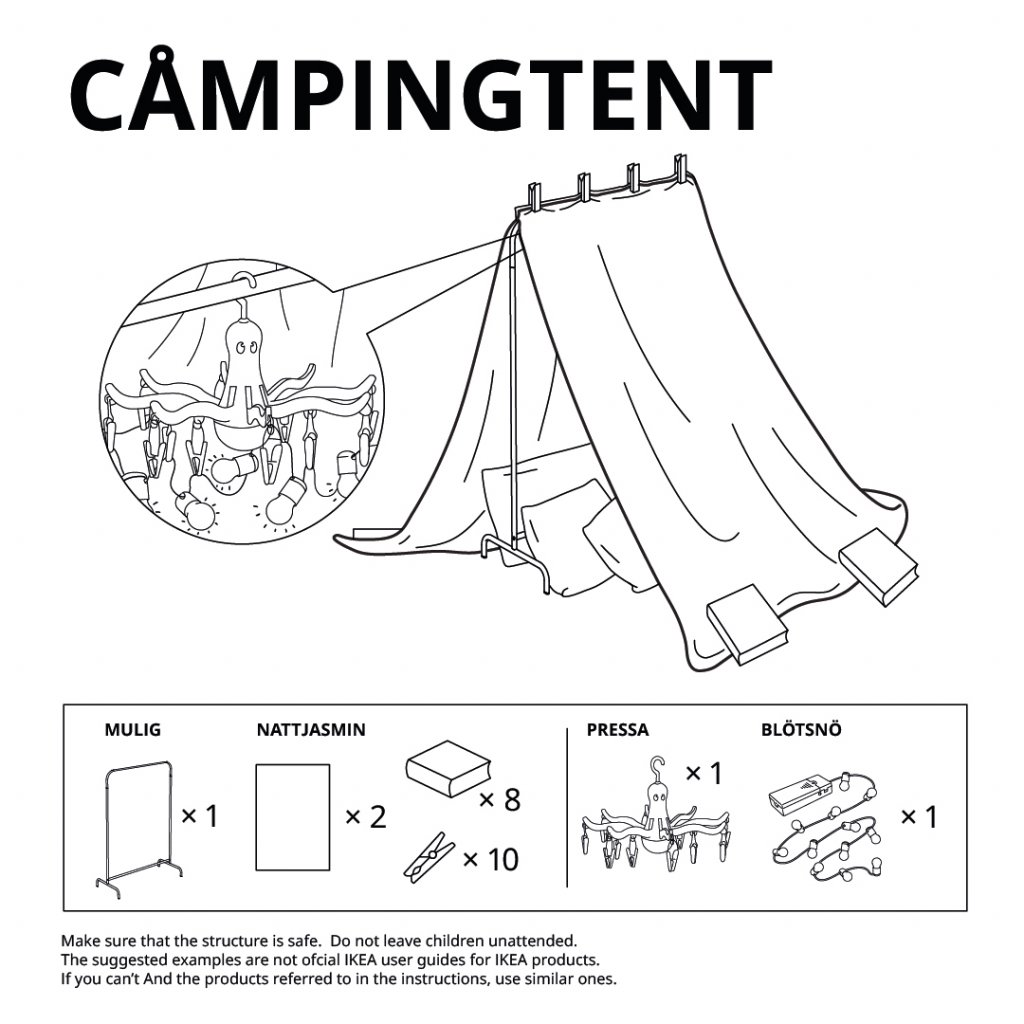 5. Fortress
Play some fun games with the kids after building this fortress using simple cushions, sheets, pegs, pillows, and a sturdy couch!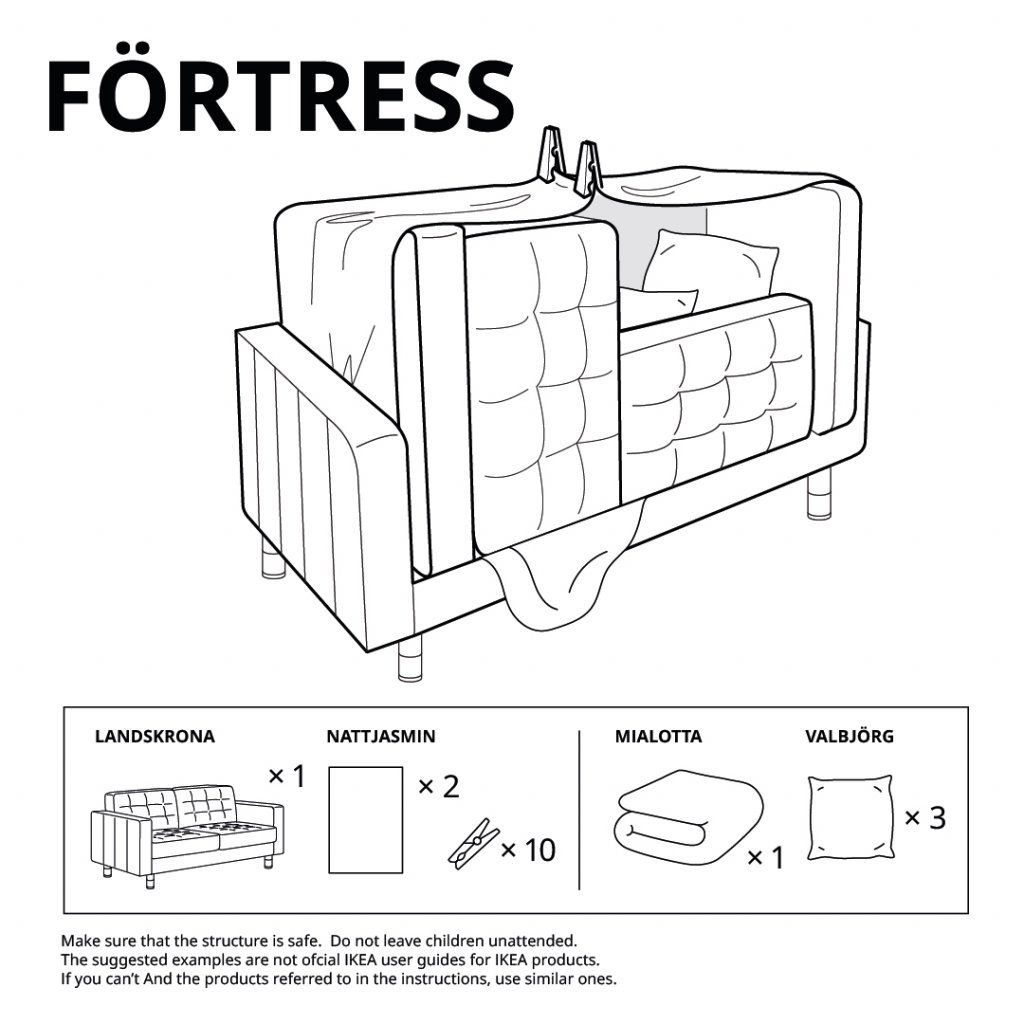 6. House
Many of you must have done this during childhood, made a little house for yourself under the table. Bring back those memories in this tech-savvy world and show your kids how people had fun in the 'old' days!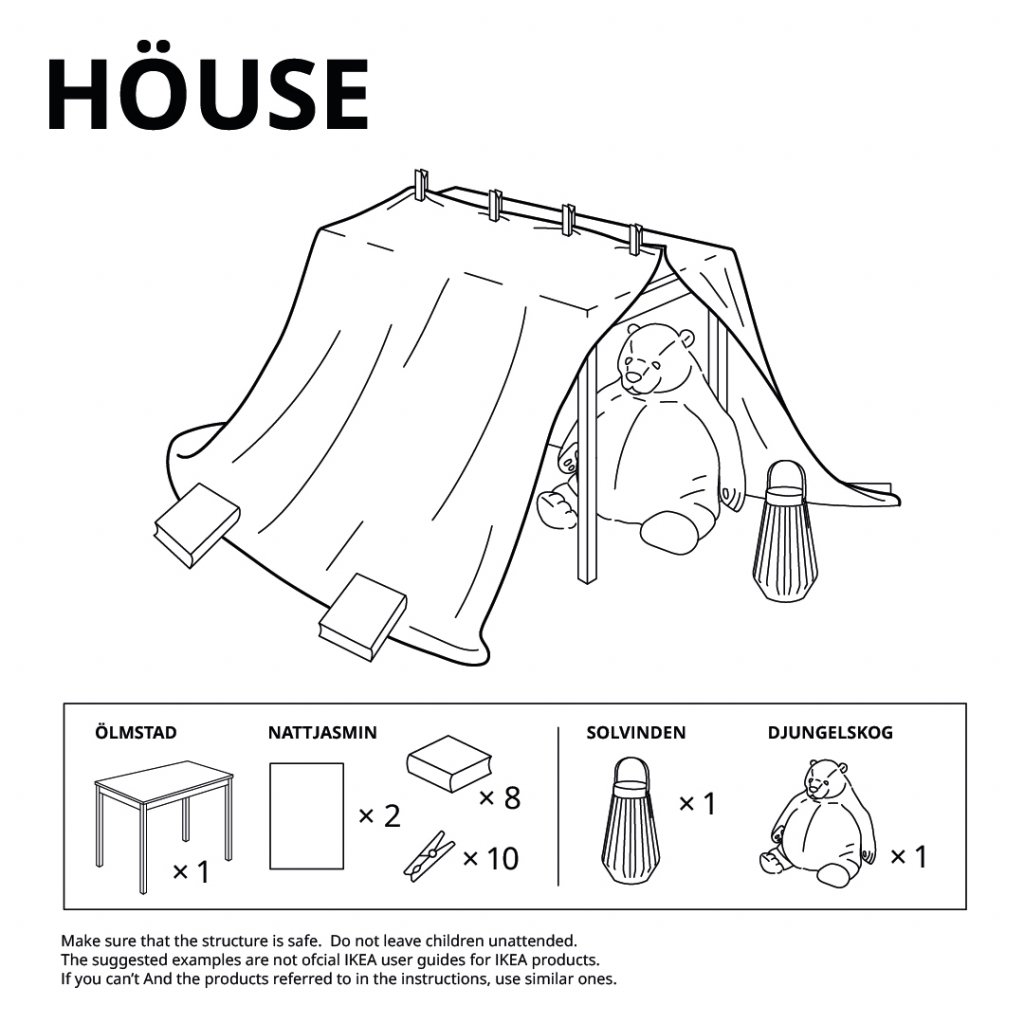 This is a fantastic initiative by IKEA to give out such fun, creative ideas during bleak times. Since these forts require simple household furniture, they can be easily implemented at home without having to spend any money at all.
Which one of these forts will you be trying out with your children? Let us know in the comments below.
Stay tuned to Brandsynario for the latest news and updates.