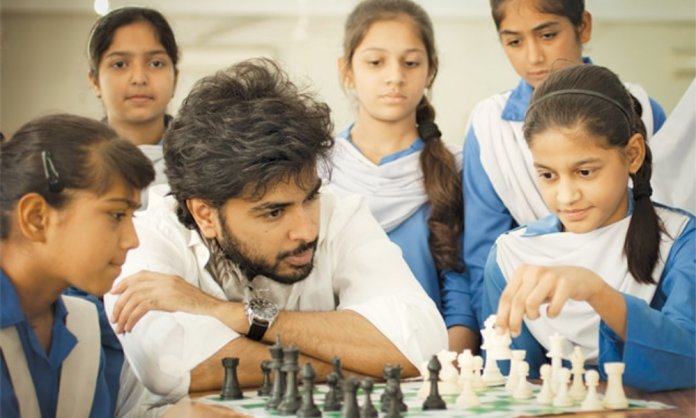 In Pakistan, corporal punishment is still prevalent to date. These punishments, at times, are so severe that they have proven to be fatal. However, things are about to change and students will now be studying without fearing punishments from their teachers and parents.
Famous singer, rights activist and Zindagi Trust President Shehzad Roy had filed a petition against corporal punishment in educational institutions. Not only that but he also issued notices to all the parties named in the plea to reply in two weeks.
In his petition, Shehzad Roy brought up Section 89 of the PPC which allows the use of violence against children saying,
Last year, a child passed away because of the use of corporal punishment in a school in Lahore.
On Thursday, Pakistan woke up to the greatest news that many had been waiting for. IHC Chief Justice Athar Minallah finally adhered to the petition filed by Shehzad Roy by suspending Sec 89.
Here's what Shehzad Roy had tweeted asking everyone to join him for this hearing
Islamabd High Court is hearing my petition on behalf of @ZindagiTrust to criminalise corporal punishment tomorrow, February 13th @ 9am.Please join me to cover this hearing #EndCorporalPunishment #RepealSection89 pic.twitter.com/fpoPVI614G

— Shehzad Roy (@ShehzadRoy) February 12, 2020
During the proceedings, Shehzad Roy's lawyer told the court that students are being subjected to brutal abuse by their teachers and school management which affects the child's mental health and growth. His lawyer further added,
We want that the use of corporal punishment is banned while the parliament goes about making laws on the matter
Upon hearing this, Justice Minallah suspended section 89 of the Pakistan Penal Code which says:
Nothing which is done in good faith for the benefit of a person under twelve years of age […] by or by consent of the guardian or other person having lawful charge of that person, is an offence by reason of any harm which it may cause.
Moreover, after the implementation of the new law, not only did Justice Minallah suspend section 89 but has also announced a fine of Rs. 50,000 and one year of imprisonment if any parent or teacher is involved in beating a child under 12.
The protection of a child's rights should have been implemented long time ago, however, it is never too late. We're glad that the plea of a famous singer and human rights' activist has been finally heard.
While speaking to media, here's what Shehzad Roy had to say:
When a child is born, parents hit him, when he goes to school, teachers hit him, when he grows older and goes out in the society, police hits him to make him a better person. Contrarily, research shows that the use of violence only increases violence."
Roy later expressed his gratitude on his Twitter account
Iam grateful that the operation of Brutal, inhuman & unconstitutional colonial-era law section 89 has been Suspended/stoped By the Cheif Justice Athar Minallah on @ZindagiTrust petition in all the Federal jurisdiction & islamabad. Congrats to all my dear children of isb&Pakistan

— Shehzad Roy (@ShehzadRoy) February 13, 2020
Hearing this news, Pakistanis were ecstatic and congratulated Roy for his efforts!
Excellent task taken up by @ShehzadRoy @UNODCPakistan appreciates your dedication for the cause. https://t.co/B7vMe4JgDC

— UNODC_Pakistan (@UNODCPakistan) February 13, 2020
Congratulations! Your dedication for the cause is commendable. https://t.co/9QCR9AwjAP

— Umar Cheema (@UmarCheema1) February 13, 2020
Wowww!
The Islamabad High Court on thursday suspended till further notice section 89 of the Pakistan Penal Code (PPC) that allows for the use of corporal punishment, on a petition by @ShehzadRoy 👍 https://t.co/apIaZM6U2T@ahmarmajeed @valekhan @SarahBelal_ @itacecorg @CanpkOrg

— Miqdad Syed (@Miqdadnaqvi) February 13, 2020
This is called service for humanity in true sense. May Allah reward you for this. Well done! 👍

— Shahzad Shah Jillani (@shahzadsjillani) February 13, 2020
Congratulations. You definitely deserve the credit.

— –Khawar– (@ChannayPatooray) February 13, 2020
Indeed this a commendable job done by our star and we're super proud of Shehzad Roy!
What do you think of Shehzad's efforts? Let us know in the comments below!
For more news and updates, stay tuned for Brandsynario.