Iffat Omar's show, 'Say It All with Iffat Omar,' is getting famous for all the wrong reasons. Perhaps one should not be saying it all, and this goes especially for the Pakistani celebrity community.
More Than Just A Confession
Omar, as a host and as an influential person, overstepped her boundaries considerably in her episode with Hareem Farooq and Ali Rehman Khan. Very jubilantly and nostalgically, she remembers what she used to do when she was shooting with a man she had a crush on.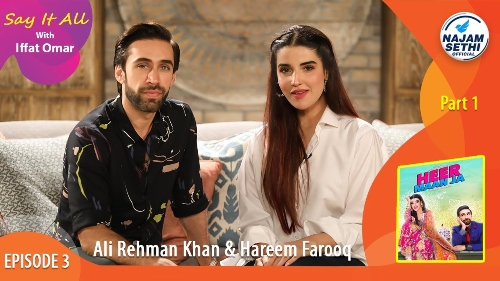 She remembers asking for retakes repeatedly for a scene in which they were hugging. This was all because she wanted to embrace that man. The man was Rahat Kazmi to which she also refers to as "Jee" and who was even playing her father in that particular role. 
This is beyond shameful, immoral, and unethical regardless of her gender, and it is harassment as well.
See The Video For Yourself
#MeToo Trending Bcz Nouman Ijaz Admitted In A Video That He Cheats On His Wife. Whole Feminist Community Start Shouting.. But What About This Woman?.She Is Speaking Shamelessly
If A Man Says,Whole Community Starts To Troll Him
If A Woman Says,The Community's Mouth Are Shutted Up pic.twitter.com/7ZCvdv1eoS

— Syed_Zaki (@SyedZak67587834) September 8, 2020
 Infamous Ishqiya Andaaz with Nauman Ijaz
Before this particular clip of the host itself went viral, a whole 1-minute clip of Nauman Ijaz had the spotlight of hate.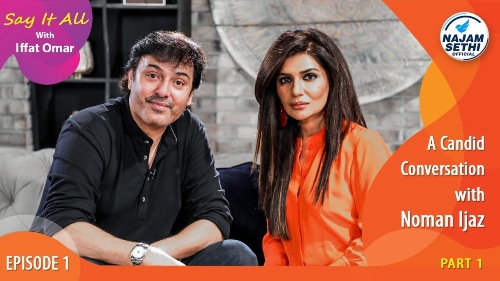 In that, the veteran actor is very proudly confessing to falling in love with a woman every day and so many times.
If that was not enough, he also elaborates on how he uses his acting skills to deceive his wife. Then he also feels it best to describe a particular set of women who are beautiful from the inside out… Yes, this is a respectable, honored actor who came on a TV show and said this.
Is Tharak The New Trend?
Is tharak seriously the new trend? Iffat Omar and Nauman Ijaz are both influential personalities whom people listen to and act in accordance with. They have fans, and what are fans if they don't get inspired by you? 
Do we seriously need to be normalizing these secret "jhappian" that Iffat wanted and the ishqiya andaaz that Nauman Ijaz enjoys? 
Nauman Ijaz is getting all the hate and the schooling he honestly deserves, and so is Iffat. Those who may be questioning if she is in the right or not must consider that if a man were doing this with a woman, he would probably be liable to some criminal action. 
What Is Our Benchmark?
What is the benchmark for our shows nowadays? We either have Nida Yasar's morning shows on which people are openly fat-shaming or calling harassment "fun." On the other hand, we have this show in which infidelity and harassment are being laughed upon. All in all, Pakistani celebrities seriously need some training lessons before they open their mouth publicly.
Stay tuned to Brandsynario for the latest news and updates.