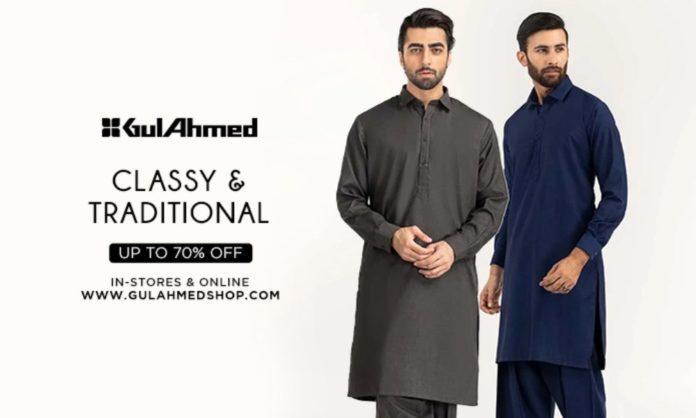 Eid-ul-Adha is less than a month away, so it's time to update your wardrobe with the newest styles in men's Eastern clothing. Ideas, a well-known name in the fashion business, is your go-to brand for all men's clothing and has an outstanding selection of shalwar kameez suits that flawlessly balance style, comfort, and tradition. The men's shalwar kameez line honors our illustrious heritage while embracing cutting-edge styles. Ideas are also providing flat discounts of 25%, 30%, and 40% on their selection of men's shalwar kameez as part of their Great Summer Sale. Without further ado, browse through our Eid style guide to locate the ideal men's shalwar kameez for Eid and beyond.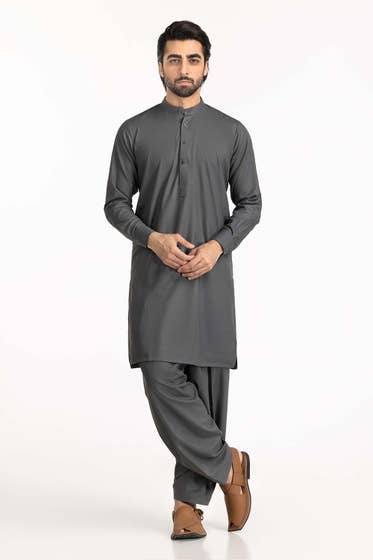 Shalwar kameez suits in steel grey are elegant and classic. The color is incredibly adaptable in that you can wear it to formal occasions other than Eid as well as other occasions or even on a casual outing and still look stunning. It will easily adjust to different situations and dress regulations.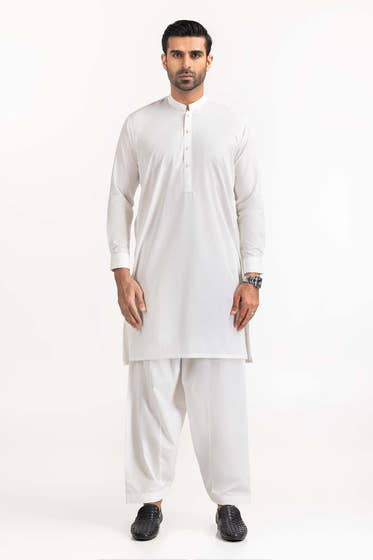 The off-white suit is a must-have in every man's closet. It's an excellent outfit choice for Eid namaz and if you just throw on a well-printed waistcoat on top, you can seamlessly carry it into the night and even the wedding season.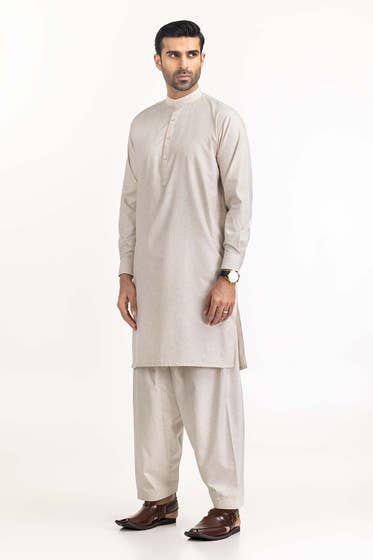 The basic suit in light fawn is both conventional and modern. It possesses that subtle elegance that eloquently unites traditional and modern styles. Its timeless appeal and neutral color make it a viable option for a range of events and seasons.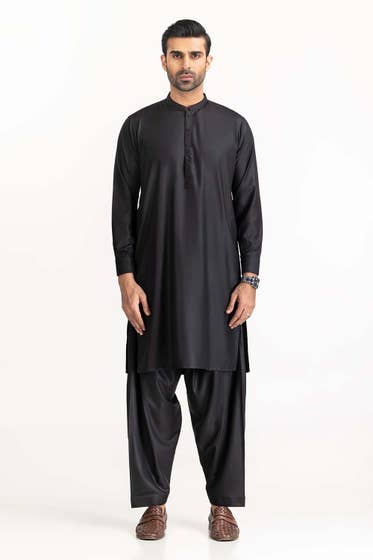 Black shalwar kameez suits are a must-have addition to any wardrobe, much like the timeless charm of white. The collar's beauty is enhanced by the superb embroidery detailing, which gives it an allure that makes it stand out from the crowd and appear utterly alluring.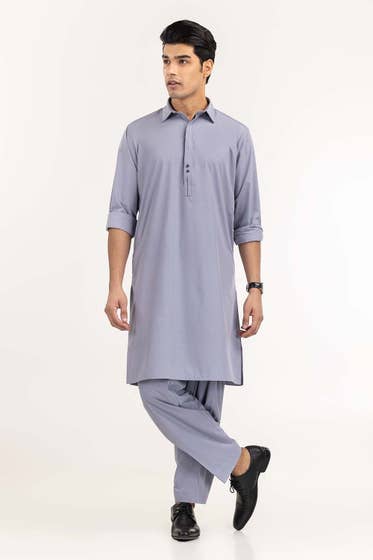 The stylish lilac men's shalwar kameez will add some much-needed color to your wardrobe. It is the perfect choice for people looking to create a unique fashion statement because of its soft yet brilliant tones, which provide a novel and trendy alternative to conventional color options.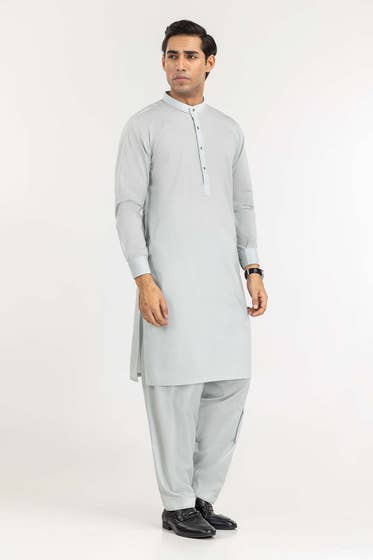 Simply because of its calming shade, this pistachio shalwar kameez suit is an ideal complement to your summer collection. The metal buttons give the ensemble a touch of charm, making it ideal for Eid and even beyond! Enhance your sense of elegance this summer and enjoy Eid-ul-Adha with Ideas' newest assortment of men's shalwar kameez outfits. Ideas guarantee a smooth and happy purchasing experience with affordable shipping costs of Rs 99 throughout Pakistan and a worry-free exchange policy.
Don't pass up this chance to modernize your wardrobe and make a statement in fashion this summer. Shop at www.gulahmedshop.com in-person or online to appreciate the grace of traditional clothing with a dash of modern flair!
Stay tuned to Brandsynario for more news and updates.