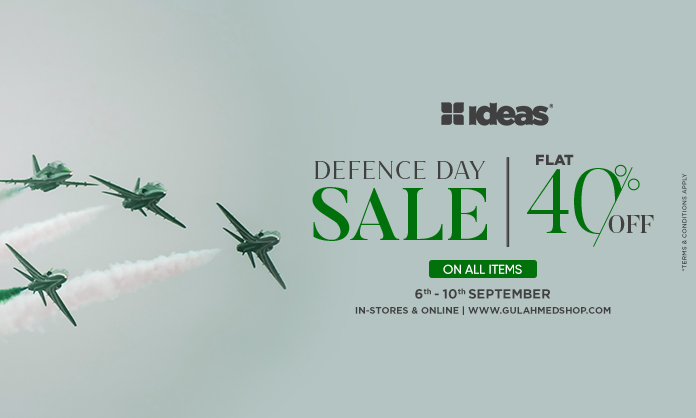 When it comes to transforming your home into a haven of comfort and style, the devil is in the details. And when it comes to those details, there's nothing quite like the soft embrace of high-quality bath linen. Fortunately, Ideas Defence Day Sale has just made indulging in luxury more accessible than ever. From September 6th to 10th, both in-stores and online, you can enjoy a FLAT 40% OFF on all categories, and that includes the exquisite Ideas Home bath linen collection.
Immerse Yourself in Opulence
Ideas Home has long been synonymous with sophistication and quality, and their bath linen collection is no exception. From plush towels to cozy bathrobes, you can elevate your daily bathing routine into a spa-like experience without breaking the bank. Here are some must-have bath linen items you should consider: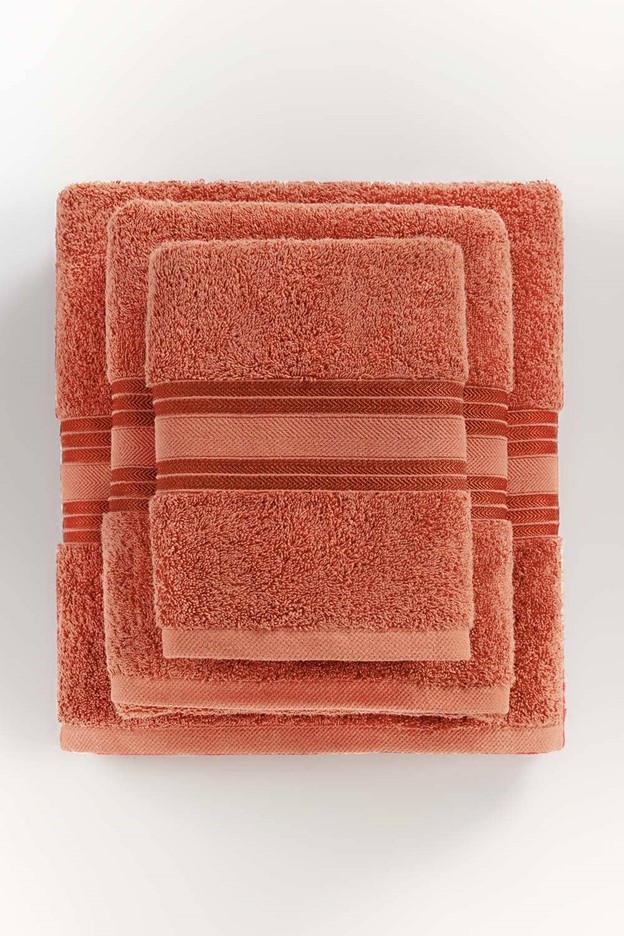 Combed Towels: Crafted from combed cotton, these towels are exceptionally soft and absorbent. Perfect for wrapping yourself in after a long bath or shower.
Bamboo Towels: Experience the eco-friendly luxury of bamboo towels. They are not only soft but also naturally antibacterial and hypoallergenic.
Zero Twist Towels: These towels are incredibly lightweight and fluffy, making them ideal for quick drying. They are a superb addition to any bathroom.
Embroidered Towels: Add a touch of elegance to your bathroom with these beautifully embroidered towels. They are available in various designs to suit your style.
Jacquard Towels: Elevate your bath linen collection with the intricate patterns of Jacquard towels. They are a true masterpiece of textile artistry.
4 Piece Face Towel Set: These face towel sets are not just for your face; they can be a delightful addition to your kitchen or even as decorative accents in your bathroom.
Bathrobes: Luxuriate in the comfort of Ideas Home bathrobes. Whether you prefer a lightweight robe for summer or a plush one for winter, there's a style for everyone.
Why Choose Ideas Home Bath Linen?
Ideas Home is renowned for its commitment to quality and attention to detail. When you choose their bath linen, you're investing in more than just fabric; you're investing in a luxurious experience. Here's why you should consider their bath linen:
Unparalleled Softness: The bath linen collection is crafted with the softest materials, ensuring your comfort every time you use them.
Durability: Ideas Home products are designed to withstand the test of time. Their bath linen is no exception, so you can enjoy their softness for years to come.
Variety: With a wide range of designs, colors, and textures to choose from, you can find the perfect bath linen to match your personal style and bathroom decor.
Affordability: During the Ideas Defence Day Sale, you can enjoy a whopping FLAT 40% OFF on all bath linen products. It's a limited-time opportunity to enhance your home without breaking the bank.
So, whether you're a fan of fluffy towels, luxurious bathrobes, or both, don't miss out on the Ideas Defence Day Sale. With prices starting from just PKR 648, you can elevate your daily routine with the indulgence of high-quality bath linen. Visit your nearest Ideas Home store or browse online to explore the full range of bath linen products on offer. But hurry, because this sale is only live from September 6th to 10th. Upgrade your bath linen collection and make every day feel like a spa day!