When it is time to decide your honeymoon destination, it requires quite some brainstorming. You want it to be romantic, but you also want something to stimulate romance. And it should be creative too. We covered some honeymoon destinations earlier, especially those you can go with during the COVID-19 pandemic. You can look at them too but did you know that there is one place that you can visit not because of where it is located, or its culture, or its food, but because of its unique hotel.
Jukkasjärvi Icehotel
It is located in Sweden, which gets cold in winters regardless (so you know you will get the right amount of cuddles you deserve on your honeymoon). But while the weather is cold, this hotel in Sweden gives you a colder experience because it's made of ice! In the city of Jukkasjärvi, the Icehotel was the first of its kind built 20 years ago.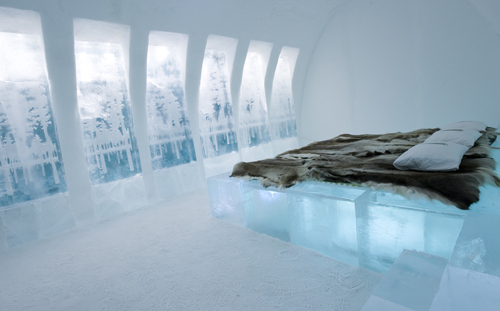 When you get there, the hotel staff gives you thermal clothing, so you don't have to worry about that. Moreover, your bed is also made of ice, so it is covered with a reindeer blanket. It will definitely be a cold night, so after going through that, you will get to get the sauna experience in the morning alongside a cup of hot lingonberry juice.
It is also possible that you really like the idea of Icehotels but staying through the night in extremely cold weather and sleeping on ice is not something you find romantic. For such guests, the hotel provides warm accommodations too. In fact, that type of accommodation is available around the year. The bedrooms made of ice are only available during winters, and that too you can opt-out of. Moreover, all these rooms change themes every year. So each room is a work of art itself.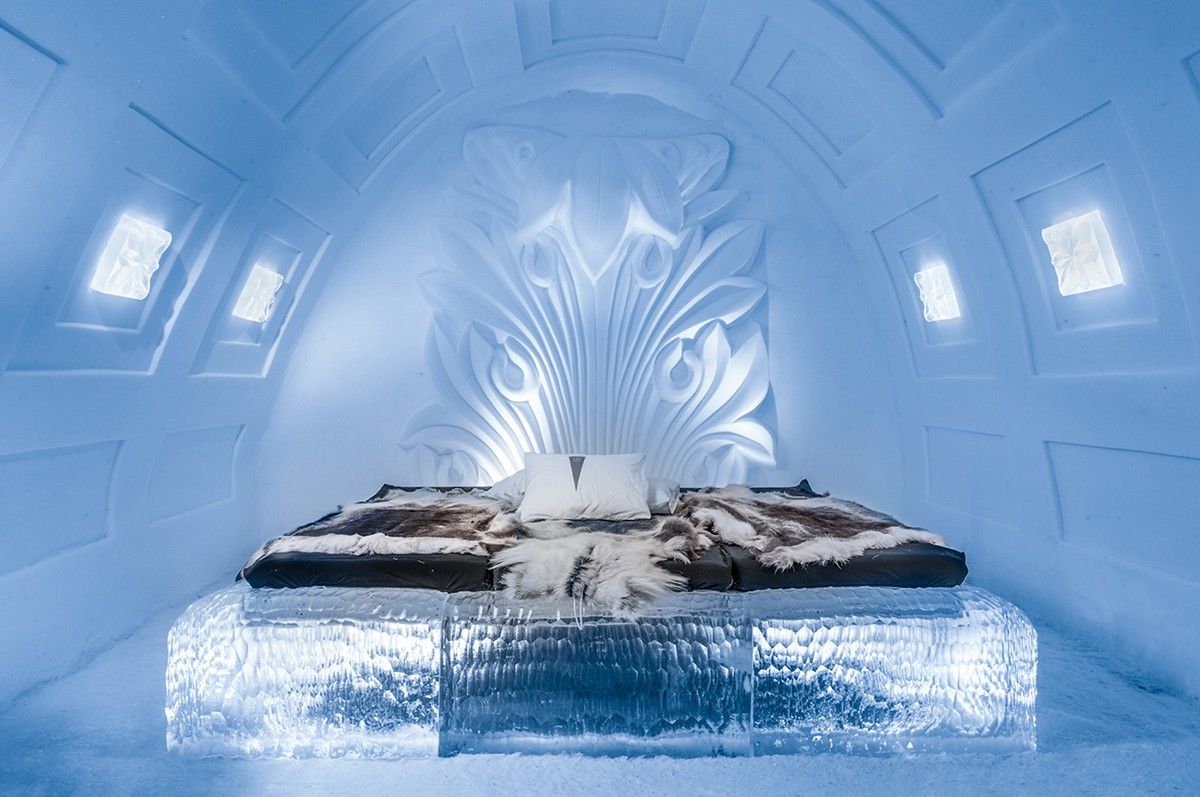 Icehotel Features
Should you choose to spend your honeymoon at the ice hotel, be ready to dine in the on-site restaurant. After a hearty meal, you can go to the bar made of ice for a quick drink and then laze around in the lounge. All these experiences are bound to make your trip a memorable one. Moreover, you can get access to the eatery for some excellent food.
While you are in Sweden, you can also try dogsledding, snowmobiling, watch Northern Light, and do some ice sculpting. The staff at the hotel will guide you in arranging all these activities. So better choose the winter times. But if you are having a June wedding, then fret not because you can still do ice sculpting, go cycling or do white water rafting. Doesn't that sound fantastic?
Stay tuned to Brandsynario for the latest news and updates!