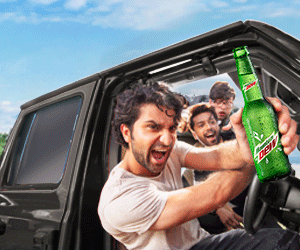 Pakistani celebrity Fakhr e Alam decided to take to Twitter to introduce the whole world to Gwadar's very own very beautiful cricket stadium. He actually uploaded a video from atop a rugged terrain that overlooked a stadium. He called it the "most beautiful cricket ground" he had ever seen.
Fakhr e Alam's visit to Gwadar Cricket Stadium
He tweeted: "I actually got to play cricket at the Gawadar Cricket stadium…it's a nice true pitch…great for batting…but the scenes are just so so spectacular…come to Gawadar and come play cricket with the locals…they are really good.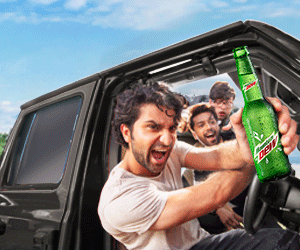 He proceeded to share some pictures from the stadium itself that had picturesque backgrounds.
"To all #cricket playing friends everywhere in the world….come visit us…come play cricket with us here in Gawadar cricket ground….it's the most beautiful cricket ground I have ever seen……"
As a cricket lover myself I have to thank GOC Gawadar Gen Amer Najam who has been the driving force behind making this venue truly a must visit & must play ground. Just simply spectacular. #Balochistan #Pakistan #Cricket pic.twitter.com/iF7DNz5stN

— Fakhr-e-Alam (@falamb3) January 31, 2021
Faisal Iqbal saw Fakhr e Alam's commentary of the stadium and agreed with it. He, too, found the pictures amazing and said that he was looking forward to visiting it soon.
Simply brilliant👍🏻🇵🇰🏏 I have been watching pictures of this ground🏟and very much looking forward to visit there soon, as Head Coach Balochistan @1st_xi will do my best to find talent with our @TheRealPCB team from this beautiful city of Gawadar also InshAllah! #PakistanWay 🇵🇰 https://t.co/okEQZcwjVn

— Faisal Iqbal🇵🇰🏏فیصل اقبال (@FaisalIqbalCric) January 31, 2021
ICC shares the pictures of Gwadar Cricket Stadium
When celebrities share something on their social media, it is bound to go viral given the number of followers they have. So the pictures of Gwadar also went viral and were noticed by the International Cricket Council (ICC). They shared those pictures as well. Now, just imagine the reach of the Twitter account of an international body.
Safe to say, that all the diehard cricket fans would now know about it. Especially since ICC sparked a conversation, Gwadar will stay on people's minds for some time.
🖼️ Show us a more picturesque sports venue than the Gwadar cricket stadium in Balochistan.

We'll wait…

📸 @falamb3 pic.twitter.com/lz6nUGr9HH

— ICC (@ICC) January 31, 2021
A little background to the newly discovered stadium
Known as the Gwadar Cricket Stadium, the official name is 'Senator Muhammad Ishaq Baloch Cricket Stadium'. It was inaugurated in November last year.
Following its recent fame, Prime Minister Imran Khan also commented on it. Sharing Fakhr e Alam's pictures, he captioned it:
The world's most picturesque cricket stadium."
The pictures that have reached the media are, without a doubt, amazing. Let's hope cricket can further flourish, and we can invite people to our country to play matches right here in Gwadar. At least there won't be any traffic jams in Karachi that way.
Stay tuned to Brandsynario for the latest news and updates!