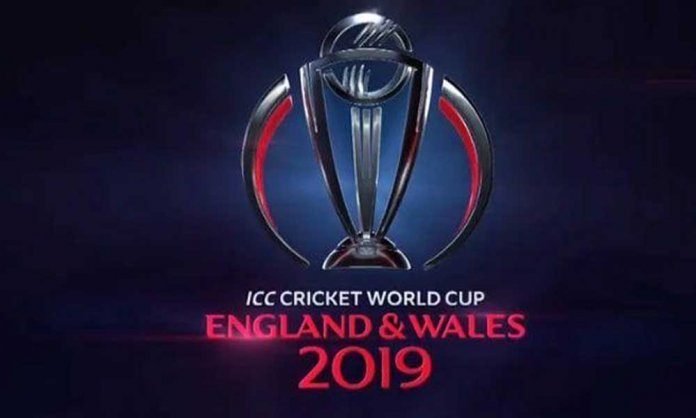 ICC Cricket World Cup 2019 is one of the biggest cricketing platforms. Fans from across the globe are tuned in to cheer on their team while the lucky ones fly across the 7 seas to be a part of the action.
This year, fans shared a number of memes to reflect back on the victory and losses their country went through. Some of them were downright genius while some earned our respect and a few left us gasping for air!
Here are 10 memes from World Cup 2019 that are our favorites:
1. If Disappointment had a Face
A Pakistani supporter, Muhammad Sarim Akhtar's disappointment meme went viral shortly after Pakistan lost its match against India. However, a clever troll used that meme and pasted Indian skipper Virat Kohli's face on the man after India lost to New Zealand!
Dhoni : Slow and steady wins the race
Virat :#INDvsN pic.twitter.com/DGp9qzu0cs

— Nomzzz® (@NoumanOthman) July 10, 2019
2. Yawning 101 with Sarfaraz Ahmed
Pakistani Skipper Sarfaraz Ahmed had a very long night ahead of Pakistan vs India match that the whole world was looking forward to. After Pakistan's unfortunate loss, the internet left no stone unturned in making sure the skipper was humiliated because he had … yawned!
Skidamarink a dink a dink
Skindamarink a doo #NZvSA #PAKvsIND #SarfarazAhmed pic.twitter.com/QoVkCp6ptw

— Zara (@moma_zee) June 19, 2019
You Know Nothing Sarfu! 😠#CWC2019 #cwc #SarfarazAhmed #pakistan #TeamPakistan #BleedGreen #IndiaVsPakistan #indvspak #PAKvsIND @SarfarazA_54 pic.twitter.com/PtCjndyRK7

— AListerMister (@A_ListerMister) June 17, 2019
3. Never Have Expectations from Others… Period!
Anushka's emotional character in her movie Sui Dhaaga, opposite of Shahid Kapoor is no stranger. Memes for her role went crazy viral. We saw Mamta aka Mrs. Kohli's avatar again and this time it let us in fits after India lost to New Zealand!
This is the end of your cwc journey.
But what you did in #pakvsind i must say this is karma pic.twitter.com/AYF78GwsUO

— Mawia sufyan (@Mawiasufyan) July 10, 2019
Anushka Sharma right now 😅😅😜😜😜😜😜😜😜😜😜😜😜😜#INDvsNZ pic.twitter.com/56SSBNUL5f

— Murtaza Khan (@MurtazaStories) July 10, 2019
4. When Bolt and Henry Proved they were Pakistanis by Heart & Soul
They say that Pakistan is the most unpredictable cricket team in the world! They can lose a winning match and win matches that no one would have ever thought would be possible.
During the World Cup 2019 semi-final game between India and New Zealand, you have to admit, the Kiwis brought out their inner Pakistanis and left the entire country praising them for an amazing victory!
#INDvsNZ he did this~ i swear i didn't 🤣🤣🤣🤣 pic.twitter.com/35Eycc58RV

— Capt Abdullah (@wolf3344i) July 10, 2019
Thank you
Cap Bolt and captain Henry.#indiavsNewzealand#INDvsNZ pic.twitter.com/rbRCRcoVcy

— Arzam (@stallion_arzam) July 10, 2019
5. Cloudy with a Chance of Rain
YouTube DIY searches must have gone sky-high during India vs Newzealand!
Indians right now – pic.twitter.com/jM36m2JP5e

— Akshaaaaaayyyyyyy (@introvert__guy) July 10, 2019
Have any awesome memes to share with us? Comment down below!
Stay tuned to Brandsynario for more news and updates.