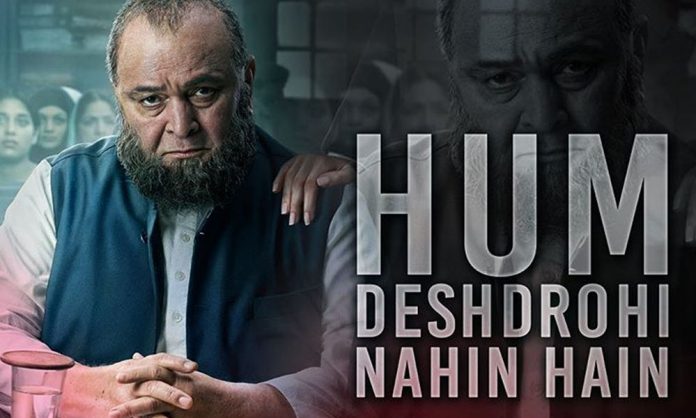 Bollywood actor Rishi Kapoor is yet again in the spotlight, owing to the release of his latest film 'Mulk'.
While the movie has been banned for screening in Pakistan, the saga has created quite an uproar in India itself. For those who are unaware, Mulk is based on real-life events, dealing with the issue of Islamophobia and portraying Muslims in a whole new life.
Earlier, Rishi Kapoor faced a massive backlash from Indians for starring in a pro-Muslim film and for sporting a beard. However, there is no stopping the veteran from swimming in controversies.
In a recent interview with the Indian daily 'Mid-day', senior Kapoor made some pretty bold statements pertaining to Muslims and Pakistan.
The actor claimed that Mulk aims to breaks stereotypes revolving around Muslims being labeled as terrorists.
"There is a general belief that every terrorist is a Muslim. But one has to understand that not all Muslims are terrorists. With Mulk, we are trying to challenge that misguided belief."
He also expressed his desire to visit Pakistan after his last visit in 1990.
 "I have been fortunate enough to visit Pakistan [he shot Heena there in 1990], but I would love to go there again.
However, Kapoor made it clear in the interview that India will never give Kashmir to Pakistan.
"It's been 70 years and we are still fighting over Kashmir. Pakistan should realize India will never give Kashmir to them,"
Meanwhile, miffed by Mulk's ban in Pakistan, director Anubhav Sinha is urging his neighbors to watch the movie illegally.
A letter to Pakistan. Sorry a question really!!! #MULK in Theaters tomorrow. pic.twitter.com/Ak1MogByWK

— Anubhav Sinha (@anubhavsinha) August 2, 2018
Pakistanis are known for their hospitality and will always welcome Rishi Kapoor with open arms. However, the star's fans in the nation are bound to be irked with his daring statements regarding Kashmir.
What do you think about Kapoor's statement? Let us know in the comments below.