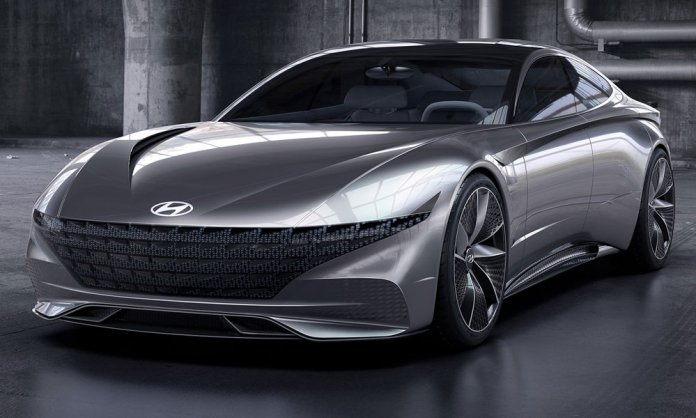 At the 2018 Geneva International Motor Show, Hyundai unveiled its 'Le Fil Rouge (HDC-1)' concept, which the South Korean automaker says represents a new era for its design philosophy and provides a glimpse of what its future design cues will be.
The name 'Le Fil Rouge' translates as 'common thread,' which the company claims is a reflection of its belief that the past, present and future designs of the brand are all intrinsically connected.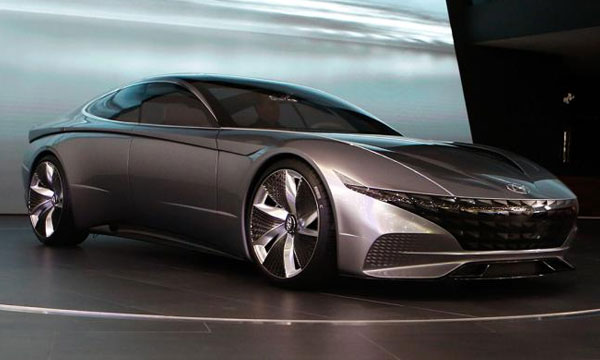 This new concept revealed to the world in Geneva is, therefore, an introduction to Hyundai's latest approach to design, which gets the grandiose title of 'Sensuous Sportiness.'
This new design theme will be adopted by all future Hyundai vehicles, including everything from compact hatches to sedans and SUVs. The aim of the intriguing new theme is to bring instinctive beauty and to create emotional value and desirability in Hyundai's future vehicles.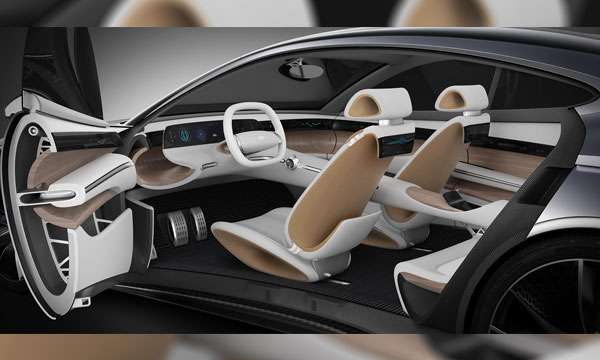 One of the big challenges for the team behind the concept was to come up with a design that was new, fresh and achingly modern, but at the same time to also be instantly recognizable as a Hyundai in a crowd.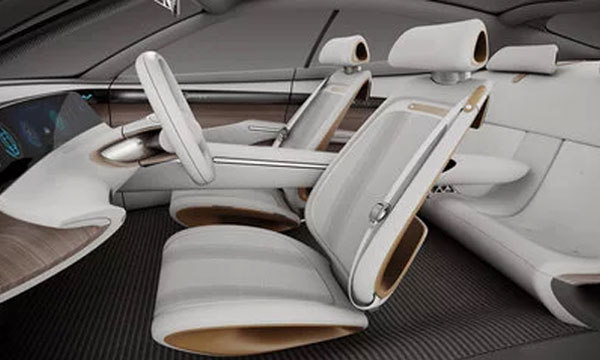 They believe they have achieved this through a through a blend of layered crisp lines and pure volumes, and with a series of concave and convex forms that have been carefully orchestrated to provide what could even be described as an unashamedly sexy character.
Luc Donckerwolke, the Executive Vice President and Head of Hyundai Design Center, explains: "Le Fil Rouge' is a reinterpretation of Hyundai's design DNA that originated from the brand's historical Hyundai Coupe Concept in 1974. Building on our long history of creating the distinctive and sporty character in vehicles, we will open a new era for Hyundai design."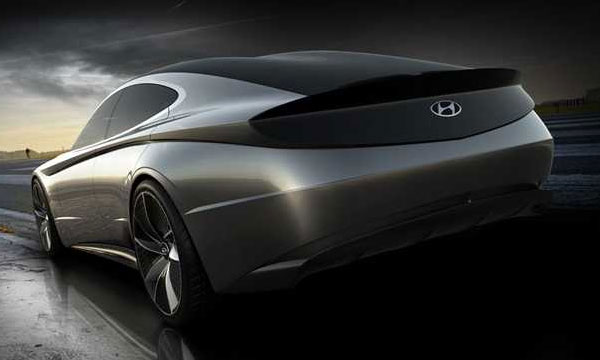 Although Hyundai is keen to emphasize technology being a core principle of its philosophy, details about what the HDC-1 concept has going on beneath its sleek bodywork are almost non-existent at this point.
The press release mentions the aircraft-inspired two-way air ventilation system and a panoramic floating display. But as for what the designers see as powering the car in the future, that remains a mystery at this point. What isn't in doubt though, is that this really is an incredibly stunning-looking car.