Hyundai Tucson is reaching new heights and making high bounds. The vehicle itself has impressive specifications and is worth a glance over.
With 2021 into its third month, there is quite a lot of development being made. This doesn't just apply to any one industry but many different ones too. If we look at just the technological industry, one can see a lot of new innovations. Up until some time ago, one could not have imagined using a touch screen phone a lot.
Now, we see everyone using one. There isn't a corner of the Earth where this technology has not reached. Similarly, automobiles are taking enormous bounds forward, especially in Pakistan. Brands like Changan, KIA, MG are all part of this race. One of the front runners here is Hyundai. Let us see how well Hyundai Tucson is doing.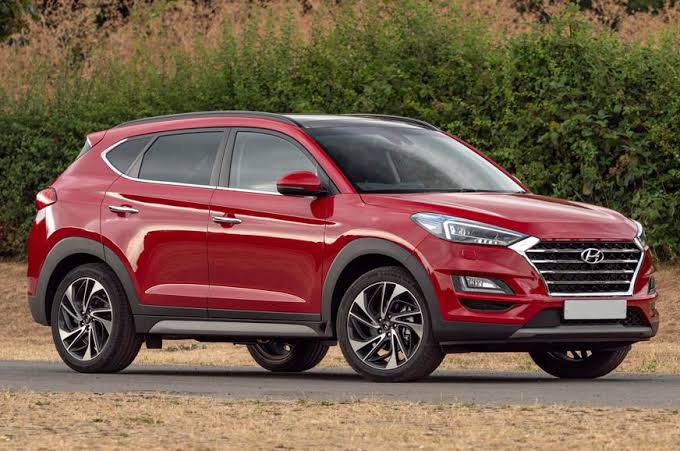 A New Vehicle:
Hyundai, as we are aware, has been present for quite a while now. Ever since its advent, it has marvelled itself over quality. When it comes robustness, Hyundai does not mess around. Do you want a strong car? The brand will give you a strong one. Let us not even forget how long-lasting the Hatchbacks are. Even today, you can see a Hyundai taxi driving about.
In light of this, Hyundai has released a new vehicle just last year. In September of 2020, we were introduced to yet another new entry to their roster. The Hyundai Tucson become an icon of sorts as it took the market by storm. Everyone wanted to know what that car was all about. Now, after many months, people are giving feedbacks on the vehicle. Let us also see some specifications.
Hyundai Tucson Feedback:
Having an automatic transmission, the vehicle is definitely worth a glance. It has an engine with a capacity of 2.0 Litres. That is a 2000cc car! It is definitely crossing over to other monstrous engine domains. The Hyundai Tucson has a 5 person seating capacity alongside the capability of front-wheel drive.
If we talk about fuel economy, the vehicle can give more than at least 10 km to the litre. Having a fuel average above 10 is decent, although above 15 is good. A lot of people are appreciating the Hyundai Tucson. It is said to be extremely resilient and comfortable. Over the course of months, people have seen no drop in performance either. The current price of vehicle is near to Rs.60-63 Lac.
The Future Of Hyundai:
So, what does this news tell us? It shows us that there is no way Hyundai is slowing down. They intend to keep rising with the wind and match currents even higher. Hyundai Elantra is another vehicle on its way. Before we know it, maybe it is one of the most-bought brands in Pakistan!
We hope that the reviews of Tucson continue to soar high and wide. With such specifications, it is no wonder that the vehicle is as impressive as hyped up to be. Let us wait and see what else the company has in store. Hybrid and Electric are just beginning to enter!
Stay tuned for more from Brandsynario!