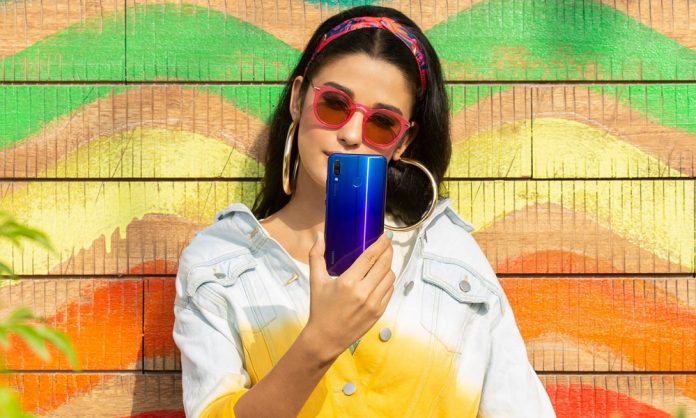 Huawei threw a grand celebration at the launch of its Nova 3 Series in Pakistan for the first time.
The series features two innovative smartphones – HUAWEI nova 3 and HUAWEI Nova 3i – both equipped with Artificial Intelligence (AI) quad cameras that allow for great selfies and AI photodetection.
The HUAWEI nova 3 is available for PKR 59,999/-, while the HUAWEI Nova 3i is priced at PKR 39,999/-.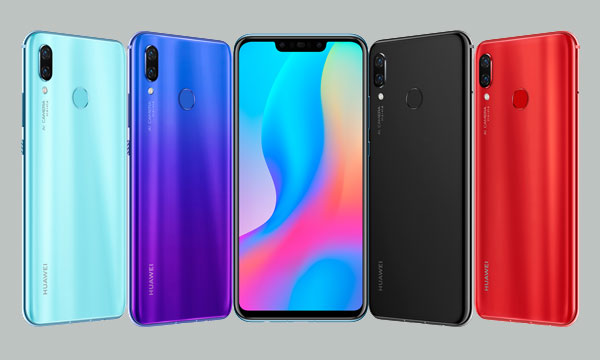 The Huawei party was a glitzy affair attended by socialites, celebrities and bloggers. Huawei unveiled Aima Baig as the face of Nova with a spectacular performance of The Nova Song. Aima encapsulates the nova persona through her passion, braveness and confidence – and the youth can experience the most advanced technology of the HUAWEI nova 3 Series with her.
The audience was mesmerized as the melodious song had them dancing on their feet. The guests immersed themselves in the amazing HUAWEI Nova 3 & Nova 3i at the experience zone and posed for AI-powered selfies.
While launching the nova Series for the first time in Pakistan, Mr. Blueking Wang, Manager, Huawei CBG said: "Nova is synonymous with the birth of a new star – and our HUAWEI Nova 3 and Nova 3i are the real AI Selfie Superstars. These devices are for the youth of today who love to take selfies and save their beloved moments. It's got 128GB memory – a first for a phone at this price point."
HUAWEI Nova 3 series is for young and trendy consumers, for whom a smartphone is not just part of their lifestyle but also represents their personal style. nova, means new; the word is used to describe a newly discovered star.
It's innately mysterious and romantic with a hint of sci-fi. It represents vitality, brilliance and red-hot passion, and all qualities that the HUAWEI nova embodies.
Truly Advanced AI-powered Dual Front and Back Cameras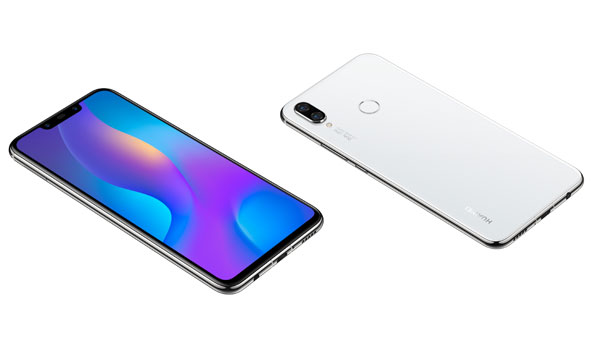 The HUAWEI Nova 3 & Nova 3i are equipped with dual AI-enabled 24MP + 2MP cameras on the front, while the Nova 3 sports dual 24MP + 16MP AI-powered rear camera.
The Nova 3i comes with the dual 16MP + 2MP AI-powered rear camera as Huawei brings its innovative AI technology to a new price point to let more and more people enjoy the exciting trend.
The new f/2.0 wide aperture lens on the 24MP high-resolution front camera is joined by a 2MP broad-spectrum color sensor that captures depth-of-field information for authentic bokeh effects.
Ultimate Power Play with Kirin chipsets
In terms of performance, HUAWEI nova 3 packs a Kirin 970 SoC with 4GB RAM, which runs on EMUI 8.2, allowing the new mid-range superstar to deliver a flagship experience whether you use it for work or play. While the HUAWEI nova 3i is equipped with a Kirin 710 AI processor, and EMUI 8.2 for flagship performance.
Recognize Scenes Through AI
HUAWEI nova 3 & nova 3i are enabled with over 200 different scenarios. The front camera detects eight unique categories including blue skies, beaches, plants, night, stage performances, flowers, rooms and snow. The rear camera now detects 22 scenarios with the addition of autumn leaves, ancient building, bike, automobile, Panda etc.
Cutting-edge design and striking colours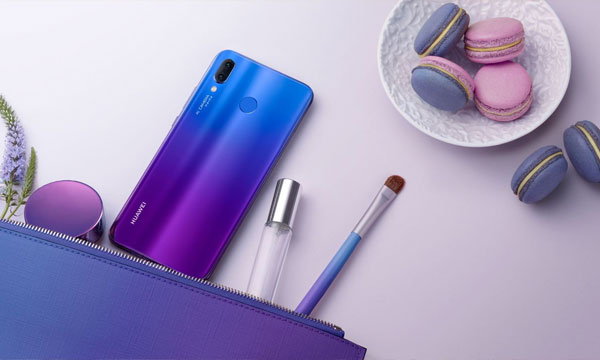 Both sides of the HUAWEI nova 3 devices are covered with a sleek glass back, which offers a superior, more premium look and feel to it.
Notched with a 6.3-inch FullView display that sparkles with delight, and covers 83.4 percent of the frontal view, every curve on the HUAWEI Nova 3 Series is meticulously designed to provide the best grip and a stunning appearance.
The HUAWEI nova 3 has four colourful hues of Iris Purple, Airy Blue, Red and Black, while HUAWEI nova 3i will make you fall in love with Iris Purple, Pearl White and Black.