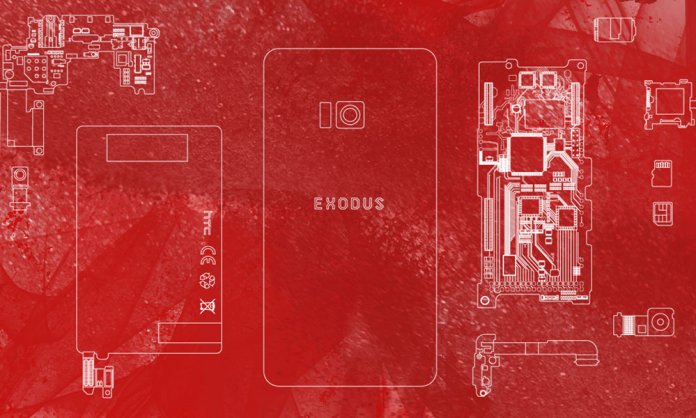 HTC Exodus, a new Android smartphone "dedicated to decentralized applications and security" can now be reserved online. But who knows when it will be released.
The new Android smartphone, which was revealed this week, is to be 'the world's first phone dedicated to decentralized applications and security" says the company, which has just launched a 'reserve now' website.
So what exactly would you be reserving? It looks as though the device's main focus is to provide support for decentralized applications (DApps), featuring a secure hardware system to support cryptocurrency and direct trading between peers, without fees.
Essentially, boycotting the cloud and providing technology that's 'neutral.'
The Taiwanese tech giant hasn't yet revealed anything about the phone in terms of body, display or camera features, however, those aren't necessarily the primary concerns of those in the business of cryptocurrency.
Phil Chen, the creator of the company's virtual reality headset Vive, and now with the title of HTC's Decentralization Chief Officer, gave an interview to Cryptovest explaining that he sees the new trend in data consciousness as "a great opportunity to empower the user to start owning their digital identity."
Chen also talks about the various integrations of blockchain applications.
"Through Exodus, we are excited to be supporting underlying protocols such as Bitcoin, Lightning Networks, Ethereum, Dfinity, and more….. We would like to support the entire blockchain ecosystem, and in the next few months we'll be announcing many more exciting partnerships together."
As for the name, in the interview, Chen gives some background insight as to how it came about, in turn possibly revealing the inspiration and general objective for the smartphone.
"The idea [for Exodus] actually came from the Genesis block. And I thought it was a really cool idea to have the 'Genesis block' and the 'Exodus phone'. I still believe that the phone is the hub for Web 3.0, and the phone is where the data originates….But this idea of "Exodus" also plays to the Biblical phrase, 'Let my people go.' In this case, though, it's more like, 'Let my data go.'"