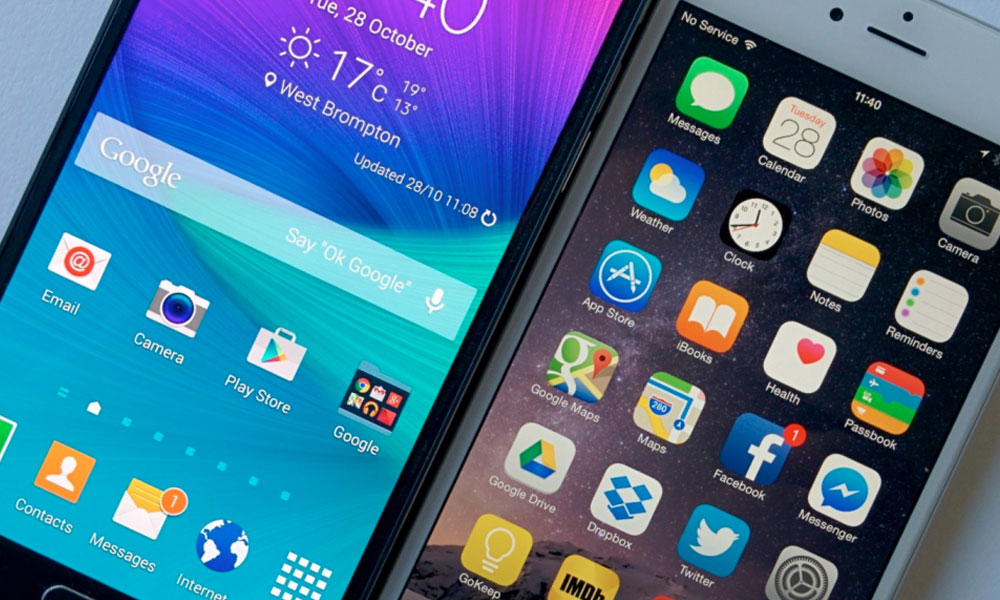 Having trouble shifting from your Android to iPhone? No worries, there is an easier way to help you transfer all of your data from contacts to pictures, and even all your media files from your old set to your new one.
*Note: The Move to iOS app supports phones and tablets running Android 4.0 or later and can transfer data to devices running iOS 9 or higher.
Here's what you need to do:
Step 1- Save Your Info
Before you delete everything from your old phone, make a backup to save all of your data so that you can restore it once your new phone has been setup.
Step 2- Download 'Move to iOS'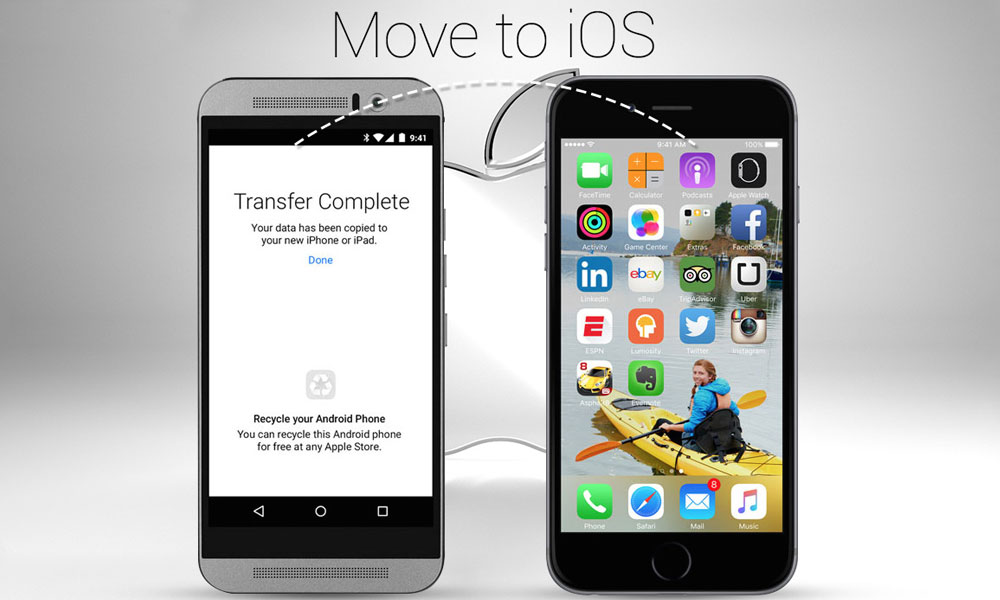 Download 'Move to iOS' on your Android set from Google Play Store.The application helps you transfer all of your data with ease. Do not start the application just yet.
Step 3- Setup the iPhone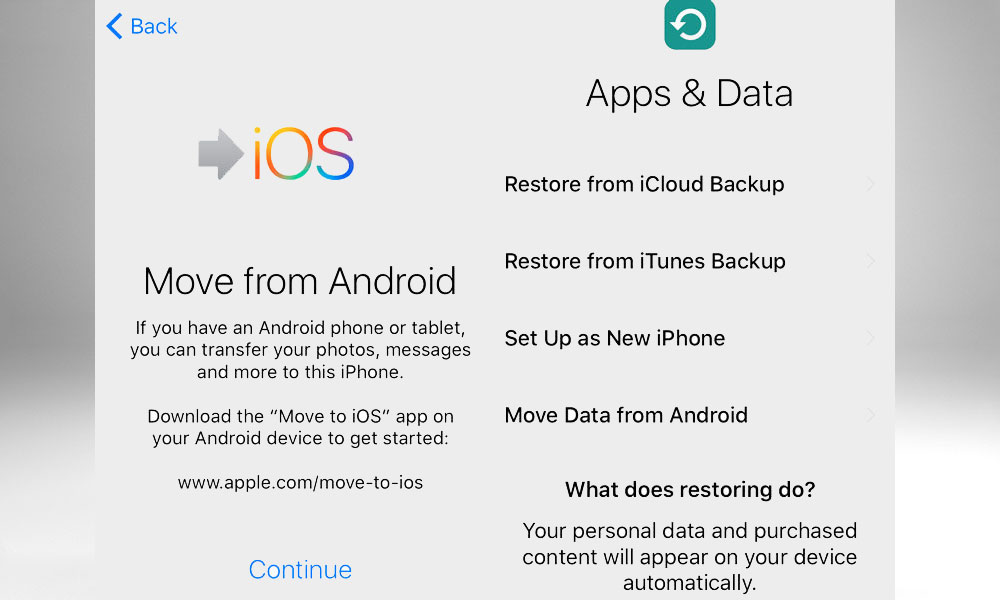 If you have not already done this, setup the iPhone by selecting your region, country, time zone, connect to a Wi-Fi Network, etc. You will eventually come across the menu reading 'Apps & Data' there will be an option below reading 'Move Data from Android'. When you select the option, a 10-digit code will appear on your screen.
However, if you have already setup your iPhone and have already passed this option, you will be required to erase the device and go through the setup process once again. This can be done on your iPhone or iPad by going to Settings, clicking on General, followed by Reset, and choosing the "Erase all content and settings" option.
Step 4- Transfer the Data
Now that you have received the code from your iPhone, access the 'Move to iOS application', when you continue, you will be asked to enter the 10-digit code you received on your iPhone. Enter the code and continue.
You will have the option to pick and choose what you would like to transfer to your new device: Options are your Google account, Chrome bookmarks, text messages, contacts, and photos and videos. Select the items you would like to transfer and click Next. The data will start to transfer everything to your new iOS device automatically.
Step 5- Take the SIM/SD Card Out
After the data has been transferred, turn off the device and remove the SD/SIM card out so that you can place it inside your new phone if you have not already done this. Keep in mind that your iPhone does not have an SD card slot, so this is optional if you want to keep it in your old phone or not.
You can also delete everything from your old phone if you want to discard of it, however, it is advisable to do this at the end then all of your data has been transferred to your new iPhone.
Enjoy the new experience on your new iPhone!
Stay tuned to Brandsynario for more news and updates.