How many of you are running out of ideas on 'how to keep your children occupied in this lockdown?' How many you wish to keep your children entertained while they are stuck in due to the COVID 19?
Well, fret not! Google is here to your rescue and knows precisely how it can aid in helping you ou. Letting you project huge 3D animals like sharks and tigers, right into your lounge – Google has introduced a feature that will keep your kids happy and entertained plus they are so far proving to be a big hit.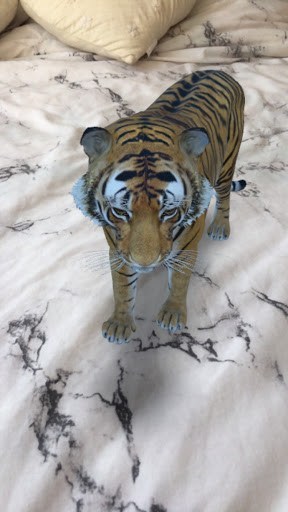 Here are the simple steps of a having a 3D animal at your desired spot:
Google search for an animal such as "giant panda" on your smartphone.
2. Then you need to scroll until you find a new little box that says "Meet a life-sized giant panda up close."
3. The feature is located underneath the images and brief Wikipedia description which appears at the top of the search.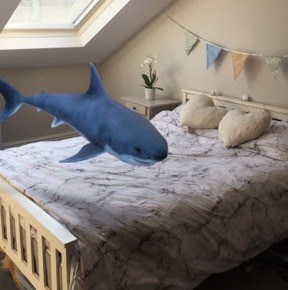 Check this out:
Boys love this. Google an animal and press 'view in 3D' 🐢🐅 @Y3MerlinClass @NorbridgeRobins pic.twitter.com/FjIbSELuUB

— Kat B (@beardsmore_kat) March 25, 2020
@KilmacolmPS Loving Google 3D animals! pic.twitter.com/D8c6fvFsVo

— Susi Donaldson (@susi_donaldson) March 27, 2020
How fun does this look? Pretty cool right? We think such ideas are NEEDED in this current situation as parents are running low on ideas on keeping their children entertained.
Your device will need to be AR-enabled in order to protect the animals into your house, so you may have to download the latest operating system for it to work.
So everytime I feel lonely & blah during these times of #SocialIsolation I get one of these guys to give me company 😻 Love the 3D animals by @Google Try it out. What fun especially with kids. #IsolationLife #COVID19 #Tech4All #AugmentedReality pic.twitter.com/qa96EjbvKC

— Tania Dsouza 🏡 (@TaniaDiscovered) March 27, 2020
Augmented Reality fun with my son.#AugmentedReality pic.twitter.com/QR0IgW9t1J

— Shivaji Mali (@shivwagh) March 29, 2020
Try it and keep your little ones fascinated and distracted from breaking all the kitchen plates and drawing on the wall.
Stay tuned to Brandsynario for the latest news and updates.